The Neon Lazer Utopia feat. Slynk
9:00 PM - 9:00 PM
Mar 03, 2017
Tahoe Art Haus & Cinema
15 – 20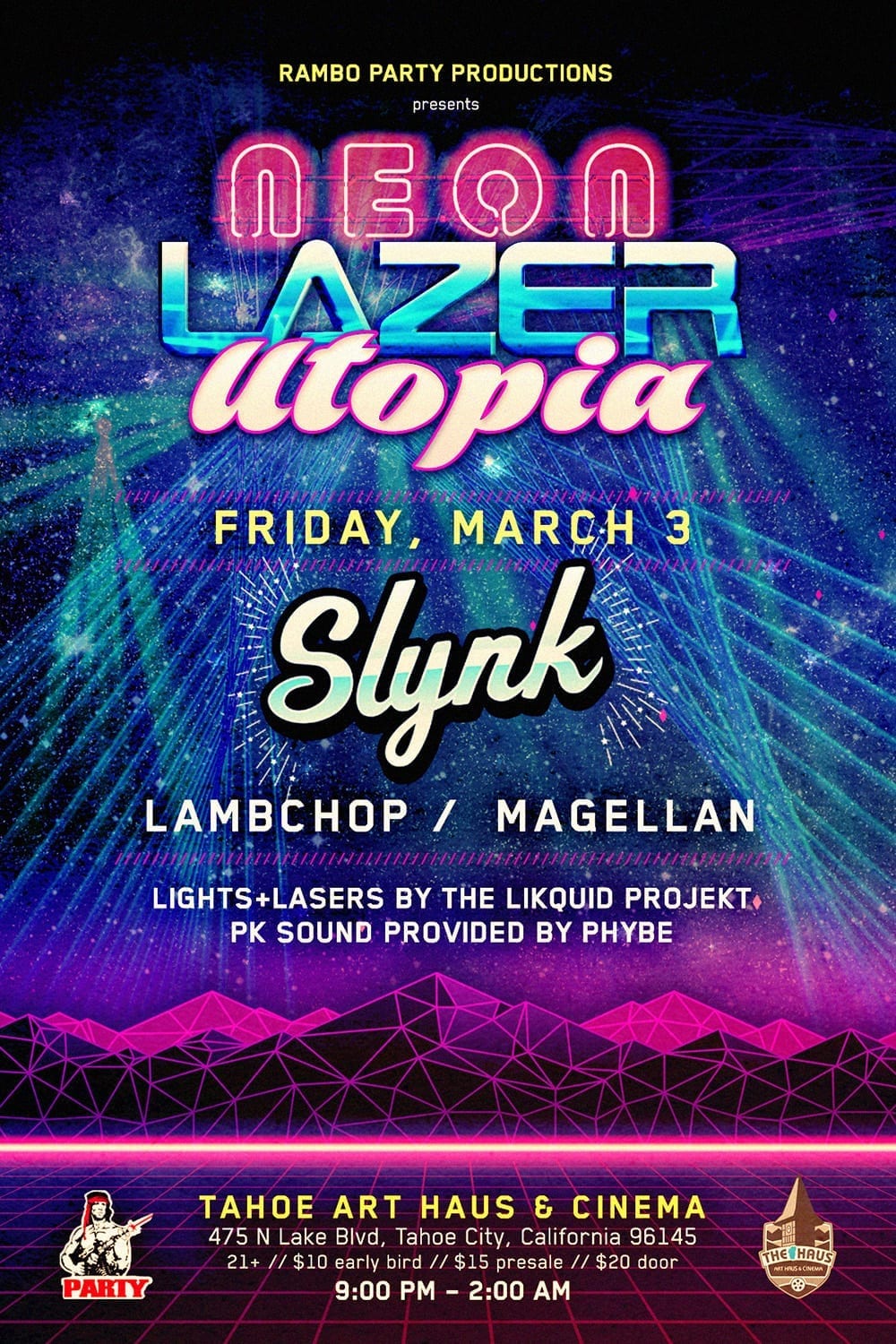 Rambo Party Productions Presents:
Welcome to the Neon Lazer Utopia: where reality is shaped into a waterslide oasis of kaleidoscope visual pleasure. The Likquid Projekt and Rambo Party Productions are working closely together to build a special visual show with eXtra lasers and neon visuals, utilizing the gigantic movie screen at the Tahoe Art Haus & Cinema.
Bright, kaleidoscopesque, pattern heavy attire is strongly enouraged. We believe participants are an integral part of the art project party!
And the MUSIC: if you missed the last Intergalactic Funk Formal or Psychedelic Rodeo, DO NOT MISS a modern master of turntablism: Slynk; hailing from Australia and currently residing in Vancouver, BC.
Lineup:
Slynk

Slynk is a music producer, mystical funk wizard, a highly trained turntablist, and world-class party starter. His Shambhala sets are legendary. It's Funky Fresh and it's legit!
Lambchop

Magellan

Lights and Lasers by The Likquid Projekt
PK Sound provided by PHYBE
*Tahoe Art Haus & Cinema, Tahoe City
*21+
*$10 early bird // $15 general presale // $20