New Year's Eve To-Go Dinner
All Day
Dec 31 - Jan 01, 2021
Olympic House at Squaw Valley
160 – 305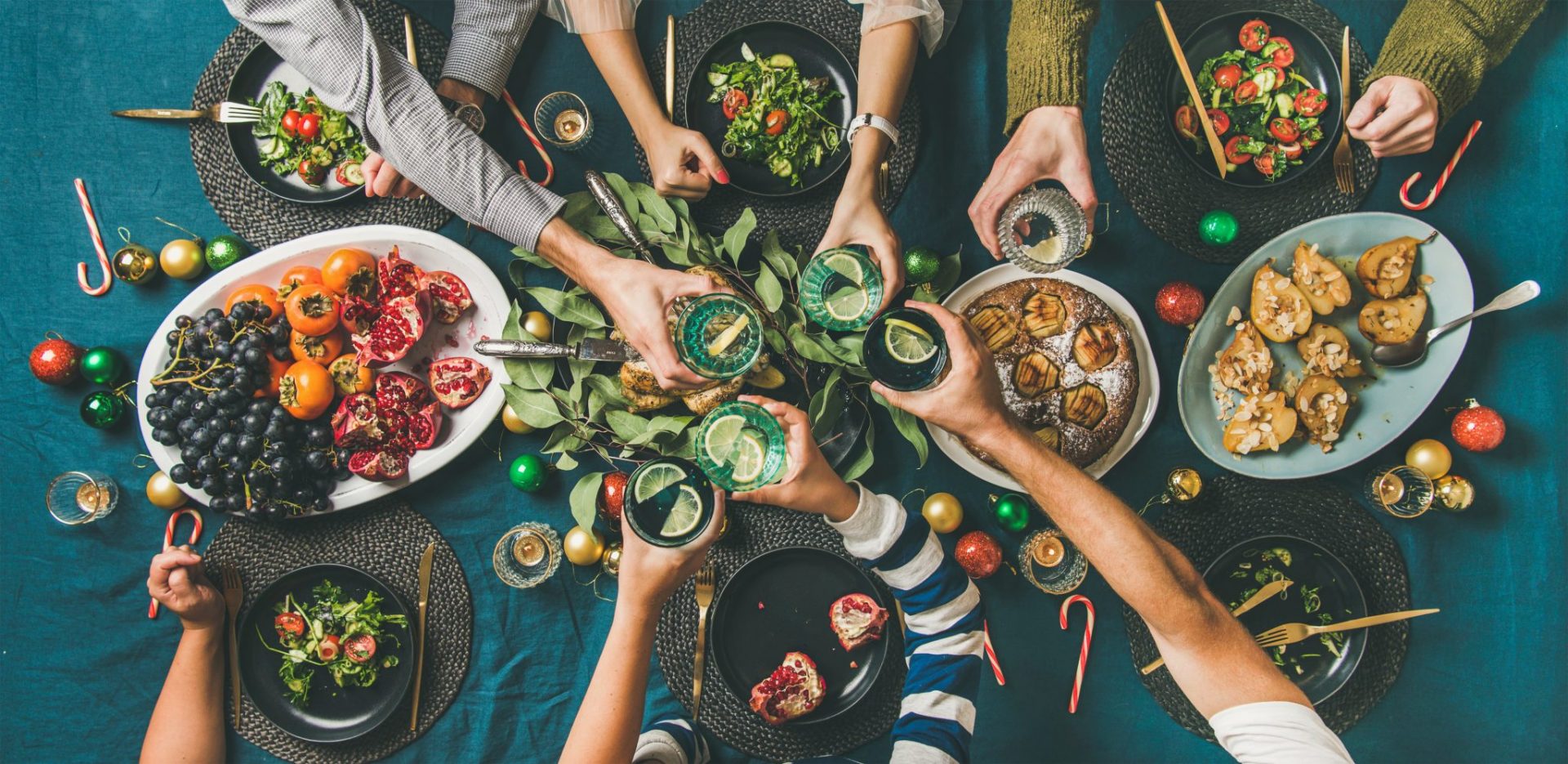 Leave the cooking to us this New Year's Eve
Enjoy a delicious holiday meal to go at your place with a New Year's Eve To-Go Dinner. Dine on slow roasted beef tenderloin, scalloped potatoes, house-made crab bisque, shrimp cocktail, charcuterie, and more! End your meal with Chef Cortney's cheesecake and chocolate truffle mignardise. We also have optional red and white wine pairings, a variety of champagnes, and Martinelli's Sparkling Apple Cider that you can add on when you place your order. Each meal will be hot and ready to enjoy and packaged for mess-free transportation home. Place your order by Saturday, 12/26. We are excited to see you on New Year's Eve, 12/31, when you come to the Olympic House at Squaw Valley for pick-up!
NEW YEAR'S EVE DINNER MENU
Dungeness Crab Bisque (GF, SF)
Lemon Poached Shrimp Cocktail (DF, GF, SF)
Fennel & Pomegranate Salad
Charcuterie Platter (DF, GF)
Genoa Salami | Prosciutto Di Parma | Spicy Soppressata
Dried Fruits | Pickled Peppers | Roasted Olives
Rosemary Rolls | Assorted Crackers (V, DF)
Garlic Caesar Salad | Russian Kale | Shaved Brussels (E)
Sourdough Croutons | Pecorino Romano | White Anchovy Dressing
Roasted Beef Tenderloin (GF)
Horseradish Dijon Crema
Scalloped Potatoes | Smoked Gouda Cheese (V, GF)
Roasted & Glazed Heirloom Baby Carrots (V, GF)
Spinach and Artichoke Stuffed Mushrooms (V, GF)
White Chocolate Champagne Cheesecakes (V, E)
Chef Cortney's Chocolate Truffle Mignardise (V, GF)
New Year's Eve To-Go Dinner Prices
Dinner for 2 – $160
Dinner for 4 – $305
Add a bottle of Martinell's Sparkling Apple Cider – $12
Add a bottle of Josh Cellars Cabernet Sauvignon – $25
Add a bottle of Sonoma Cutrer Chardonnay – $25
Add both wines – $45
Piper Sonoma Brut Champagne – $45
Korbel Champagne – $29
NYE Party Favors Pack – $20
For pick up, please arrive during the time slot you select during checkout. Enter the building through the main KT Base Bar Deck doors; dinners will be ready for pick up just inside. Please wear a mask and practice social distancing inside the building. If you have questions or need to change your pick up time slot, please email [email protected].