No Barriers Summit Tahoe
For the safety of residents, the North Lake Tahoe destination is asking visitors to refine travel plans and come again when travel is safe and viable. As a result of the current Stay at Home orders, most regional events have been cancelled and/or rescheduled. Please inquire directly with the event producer if you have questions during this time of uncertainty.
North Lake Tahoe will welcome visitors back with the same open arms we've always had – but for now, for the safety of all our residents, please stay home. We encourage you to enjoy our destination from afar – plan a future trip using resources on our website, enjoy Lake Tahoe's tranquility through our social pages @TahoeNorth and we'll see you when this is all over.
All Day
Jun 13-16, 2019
Resort at Squaw Creek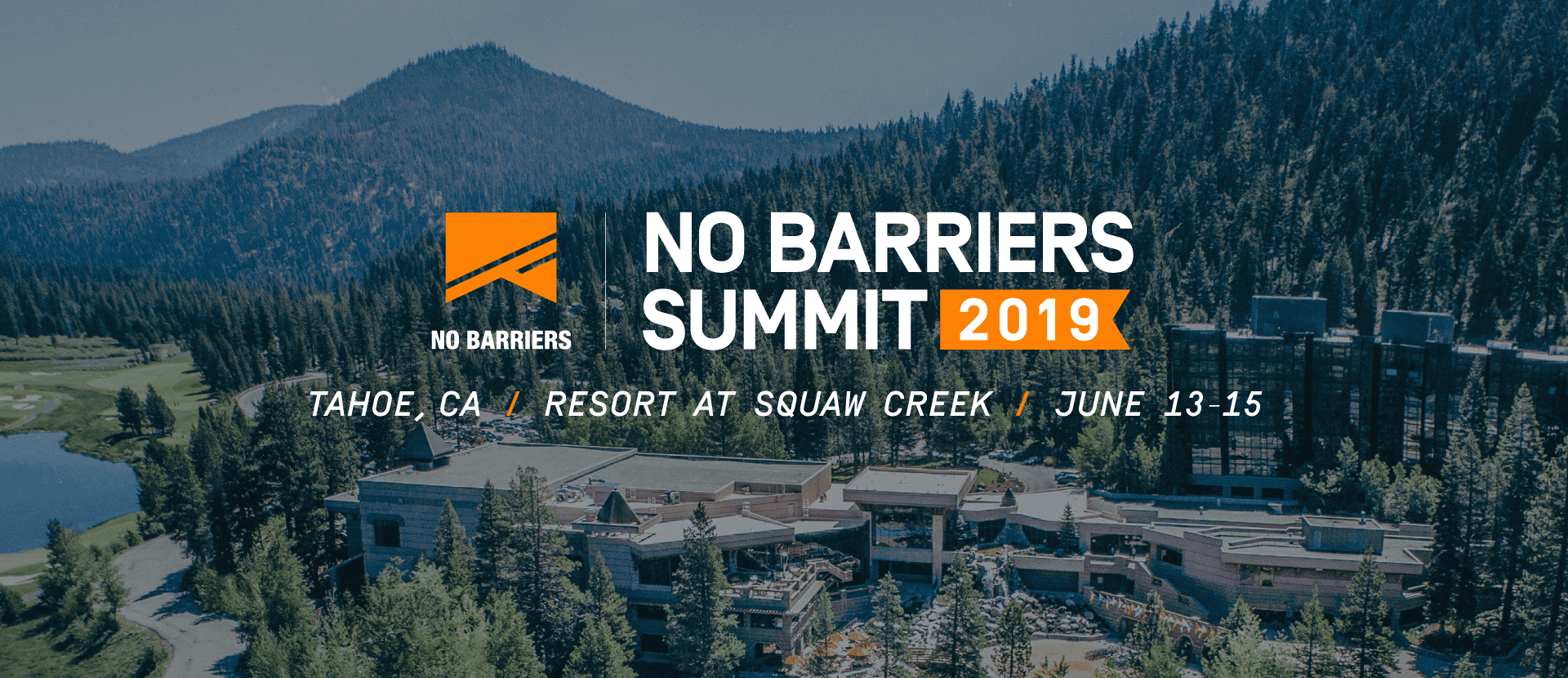 The No Barriers Summit is the place where leaders, change-makers and aspiring visionaries from all walks of life unite to discover that What's Within You Is Stronger Than What's In Your Way. Happening June 13-15 at the Resort at Squaw Creek, the No Barriers Summit will allow participants to embark on new and adaptive activities and experiences, live musical performances, inspirational speakers and storytelling, innovation and more! Part challenging, part festival this event will leave you embracing struggle as opportunity and leaving different than you came.