North Lake Tahoe Clean Up Day
9:00 AM - 1:00 PM
Jun 01, 2019
North Lake Tahoe
Free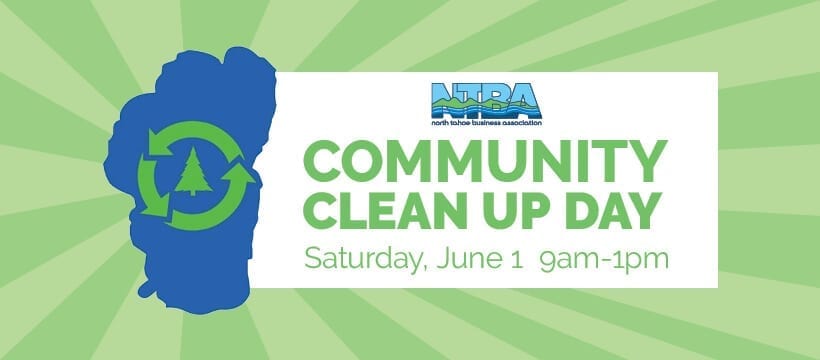 Various Locations: Kings Beach, Carnelian Bay, Crystal Bay, and Tahoe Vista. Pick up supplies at Community House at 265 Bear St, Kings Beach
25 word Teaser: Get involved in Clean Up Day and be a part of sprucing up Tahoe before summer. Join Kings Beach and surrounding towns, June 1 from 9am-1pm.
Description: North Lake Tahoe's Clean Up Day takes place annually on the first Saturday in June, RAIN OR SHINE in Kings Beach, Tahoe Vista, Carnelian Bay and Crystal Bay. This year, Clean Up Day will be held on Saturday, June 1, 2019 from 9am-1pm. Over 100 volunteers will take to the streets to pick up trash. Last year over 3,700lbs of trash was collected. While cleaning up, volunteers that find "Golden Items" win prizes donated by local businesses. Get involved in this important annual community event and be a part of sprucing up our town before the busy tourist season!
It's easy to participate! Preregistration is not required. Registration will begin at 9am at The Community House. Volunteers will be assigned an area and provided with gloves, bags, and volunteer appreciation goodies. Volunteers that want to clean up at Crystal Bay, Tahoe Vista or Carnelian Bay can pick up their supplies at Community House during registration or at the NTBA office the week of May 27 from 9-5pm. Please call ahead to make sure an NTBA staff member is at the office.
https://www.northtahoebusiness.org/clean-up-day/