North Shore Nights at Gar Woods
For the safety of residents, the North Lake Tahoe destination is asking visitors to refine travel plans and come again when travel is safe and viable. As a result of the current Stay at Home orders, most regional events have been cancelled and/or rescheduled. Please inquire directly with the event producer if you have questions during this time of uncertainty.
North Lake Tahoe will welcome visitors back with the same open arms we've always had – but for now, for the safety of all our residents, please stay home. We encourage you to enjoy our destination from afar – plan a future trip using resources on our website, enjoy Lake Tahoe's tranquility through our social pages @TahoeNorth and we'll see you when this is all over.
6:00 PM - 9:30 PM
Jan 04 - Apr 12, 2019
Gar Woods Grill & Pier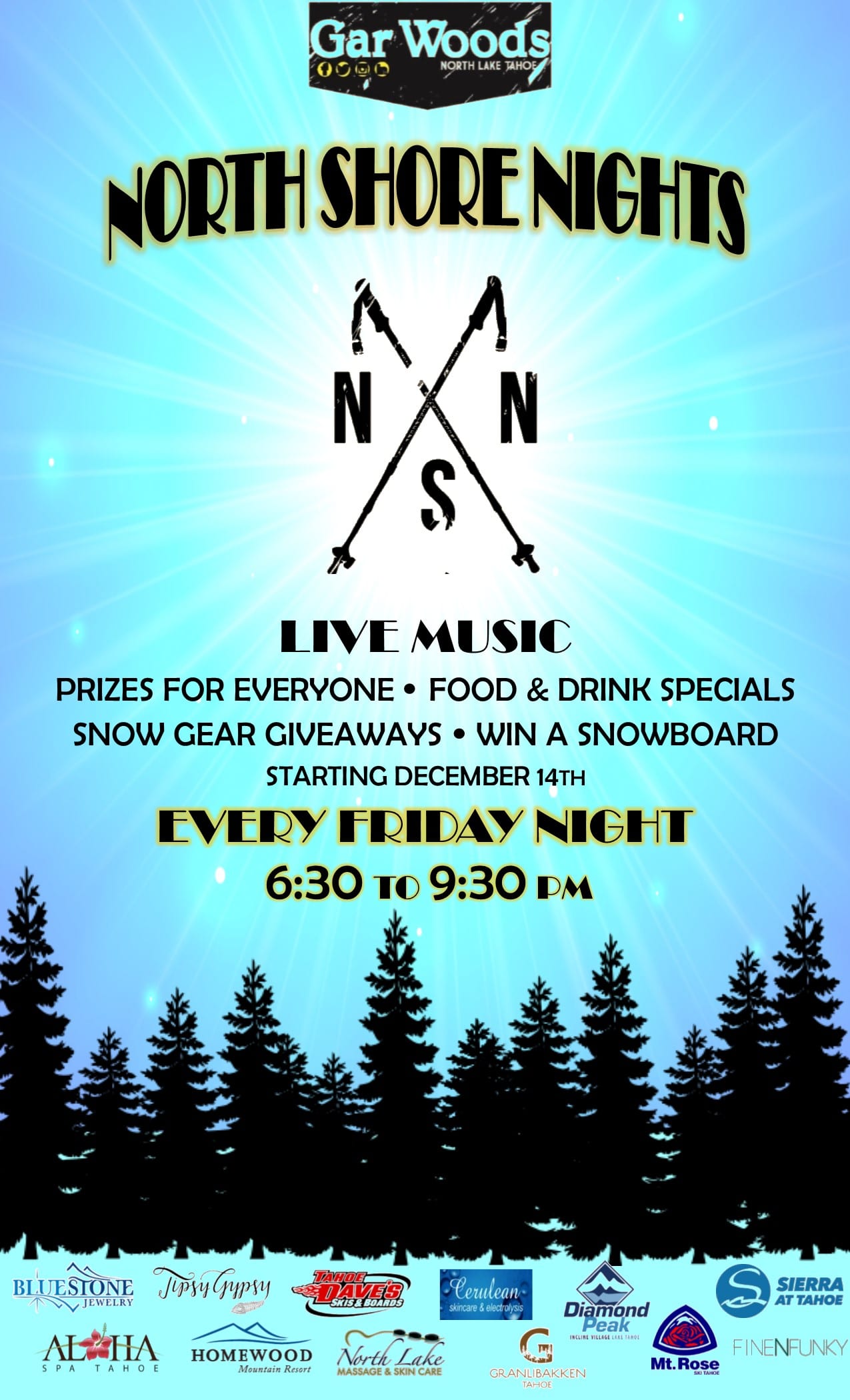 Huge Apres Ski Party following Happy Hour in Gar Woods bar. Great food & drink specials from 6:30 – 9:30 pm. Live music. Raffle prizes all night including a snowboard each week. Other great prizes from local retailers and ski resorts. Receive a raffle ticket for each item you order- the more you drink, the more you eat, the more you win!!