Oktoberfest | The Village at Palisades Tahoe
12:00 PM - 6:00 PM
September 17, 2022
The Village at Palisades Tahoe
Coming Soon!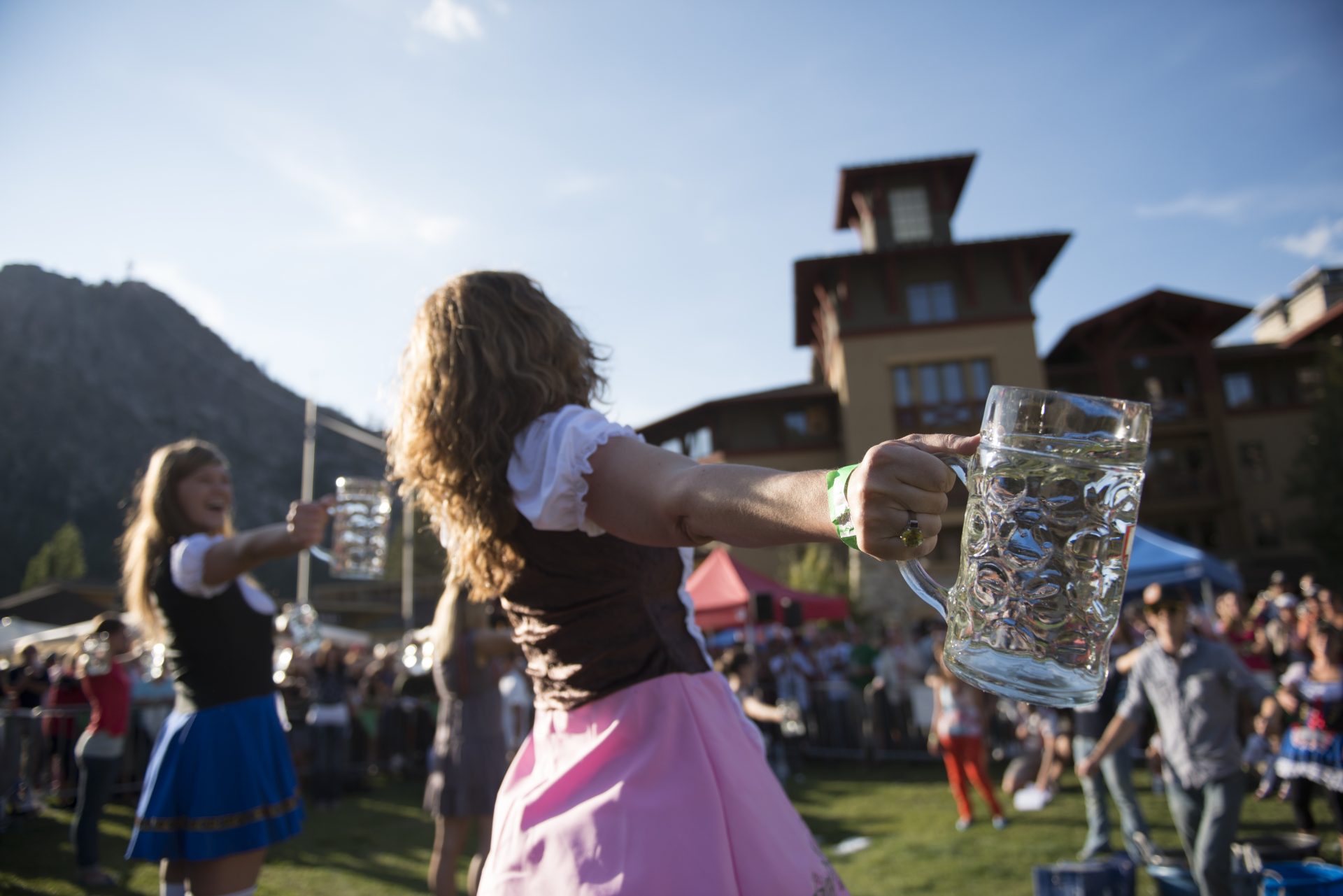 This annual event transforms the Village at Palisades Tahoe into the largest Bavarian playground in North Lake Tahoe, complete with authentic German beer and Bavarian music and dance, plus the ever-popular Oktoberfest Games and plenty of family fun.
Enjoy live entertainment by Joe Smiell's 20 Piece Bavarian Band, the Almenrausch Schuhplattler Dance Troupe and Alpentanzer Schuhplattler Dance Troupe, accompanied by the Alpentanz Kapelle Band throughout the day.
Authentic Brats, Pretzels, Swiss Slices and traditional European dessert/pastries to include apple strudel & nussgipfel, plus RootBeer Floats for the kids will be available for purchase.
Details:
All proceeds from beer sales benefit the High Sierra Lacrosse Foundation
Festival goers must be 21 years or older with a valid ID to purchase beer
All food is available for purchase at each booth and not included in the beer/entry pricing
All Oktoberfest Games are FREE to enter.
First come, first to participate
*2022 Ticket Pricing Details Coming Soon!
Oktoberfest Games:
All Oktoberfest Games are FREE to enter. First come, first to participate
Brat Toss: 2:30pm – Toss the bratwurst onto a keg, with each round adding difficulty, last person standing wins
Stein Holding Competition: 4pm – Two full 1-liter steins are held at shoulder height, last person standing wins
Authentic Entertainment 12-6pm
Joe Smiell's 20 Piece Bavarian Band – Events Plaza Music Stage
Alpentanzer Schuhplattler – Beer Hall Music Stage
Almenrausch Schuhplattler – Beer Hall Music Stage