ONE DAY Public Art Exhibit of 2016 North Lake Tahoe Plein Air Open!
12:00 PM - 4:00 PM
Jun 18, 2016
North Tahoe Arts
Free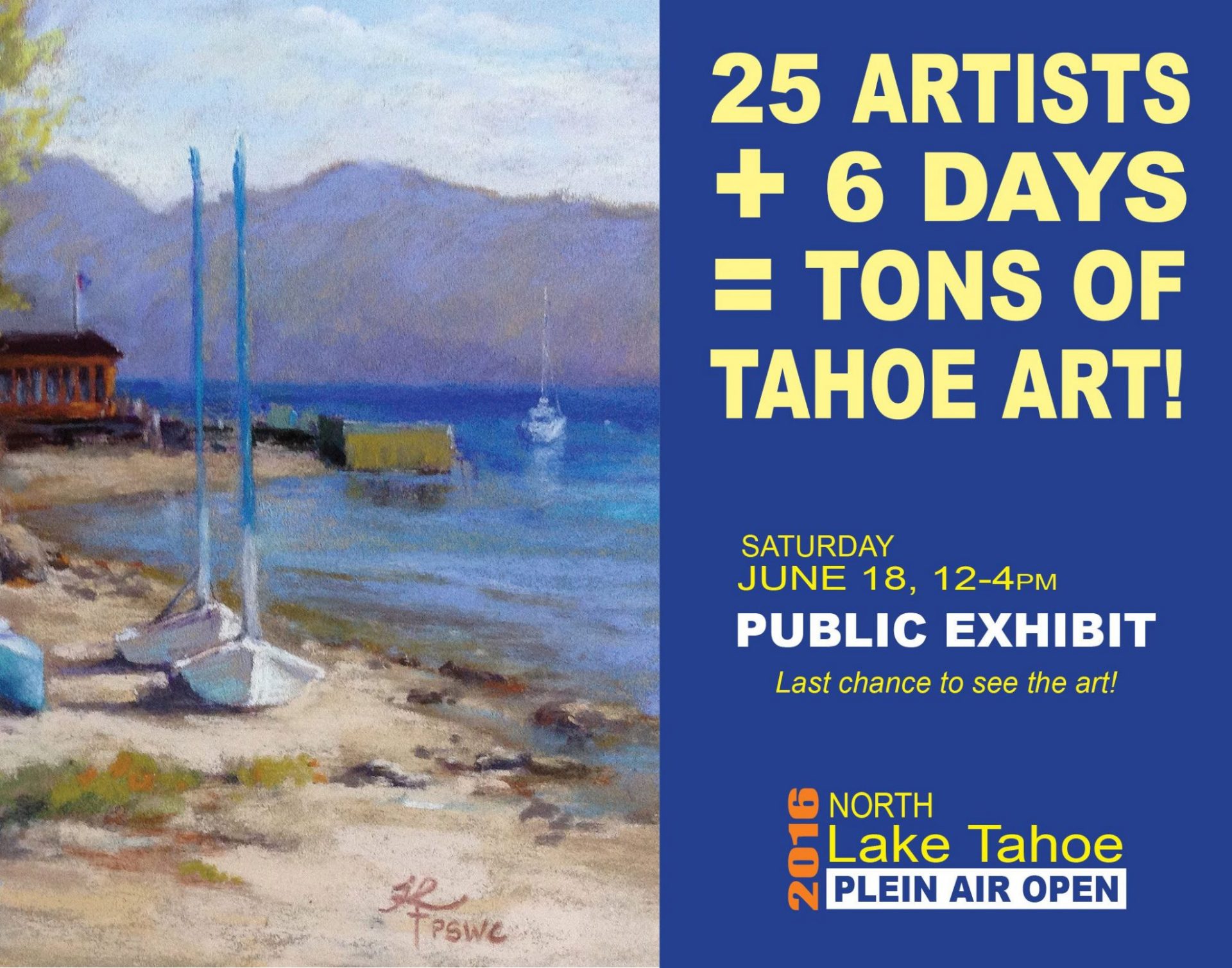 North Tahoe Arts is proud to present the 2016 North Lake Tahoe Plein Air Open. Artists from all over the country will gather in North Lake Tahoe for the week of June 13-18, 2016 to paint the breathtaking scenery of North Lake Tahoe "en plein air," in the open air. You may spot artists painting along the lake shore, in scenic valleys or blooming meadows. There are 25 competing artists this year.
The public exhibit will be June 18 from Noon-4pm on the North Tahoe Arts plaza. All artwork will be for sale during the Tahoe City Wine Walk. No ticket is necessary to come see the art! Check out what 25 artists can do in 6 days in Lake Tahoe! You'll be amazed!
This exhibit is free and open to the public. Come vote for the "People's Choice" award!
You can learn more about the week-long event at northtahoearts.com. North Tahoe Arts is located at 380 North Lake Blvd., Tahoe City Ca.
North Tahoe Arts has been a non-profit since 1990, supporting the visual arts in the North Tahoe-Truckee communities through exposure, education and participation. The North Lake Tahoe Plein Air Open is a fundraising program for North Tahoe Arts. Visit northtahoearts.com for more information about programs and events and how to get involved.