Open Mic Night at Tahoe Donner
6:00 PM - 9:00 PM
Mar 16, 2017
Tahoe Donner Clubhouse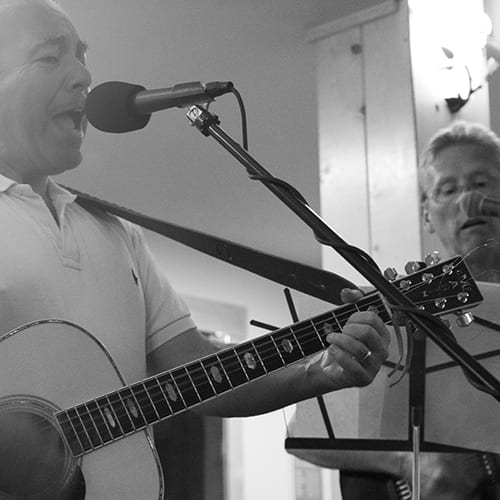 Calling all local musicians and live music fans! Tahoe Donner Association is hosting an Open Mic night once a month at the Northwoods Clubhouse. Join us this Thursday, March 16 for another evening of singer/songwriter talent. The open mic series is scheduled for the third Thursday of each month from 6:30–9 p.m.
Musicians of all ages are encouraged to attend. A sound system and stage will be set up for participants,
and the audience will be treated to a wonderful evening of live music in an intimate setting. Musicians
will need to bring their instruments.
The Pizza on the Hill restaurant, also located in the Northwoods Clubhouse at 11509 Northwoods Blvd,
will be open to patrons from 5–8:30 p.m., serving its dinner menu along with beer and wine. For more
information, visit Tahoedonner.com.