Opening Day at the Lake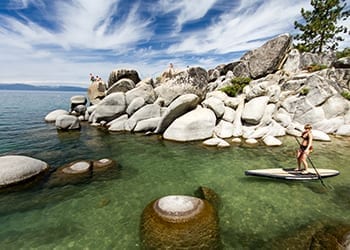 As the summer season is fast approaching we celebrate its beginning each year on the West Shore during Memorial Day Weekend with the Opening Day at the Lake annual event. Through deck opening parties at several restaurants, live music, scavenger hunts, BBQs, historic tours, and so much more, the West Shore is the place to be during your long weekend!!
Lake Tahoe is ready and open for summer! Time to open up summer cabins, put the boats in the water and get a jump on summer activities. Pick up (or download – link coming soon) an 'Opening Day Passport' at a participating business/location and receive stamps at each participating business you visit. When your Passport is filled, turn it in for a prize.
Check out the web site for Opening Day at the Lake's jam-packed weekend, including a wide variety of events and activities.