Outdoor 4th of July Party featuring Paul Hoffman of Greensky Bluegrass-FREE
7:00 PM - 9:30 PM
Jul 04, 2016
Moe's Original BBQ
FREE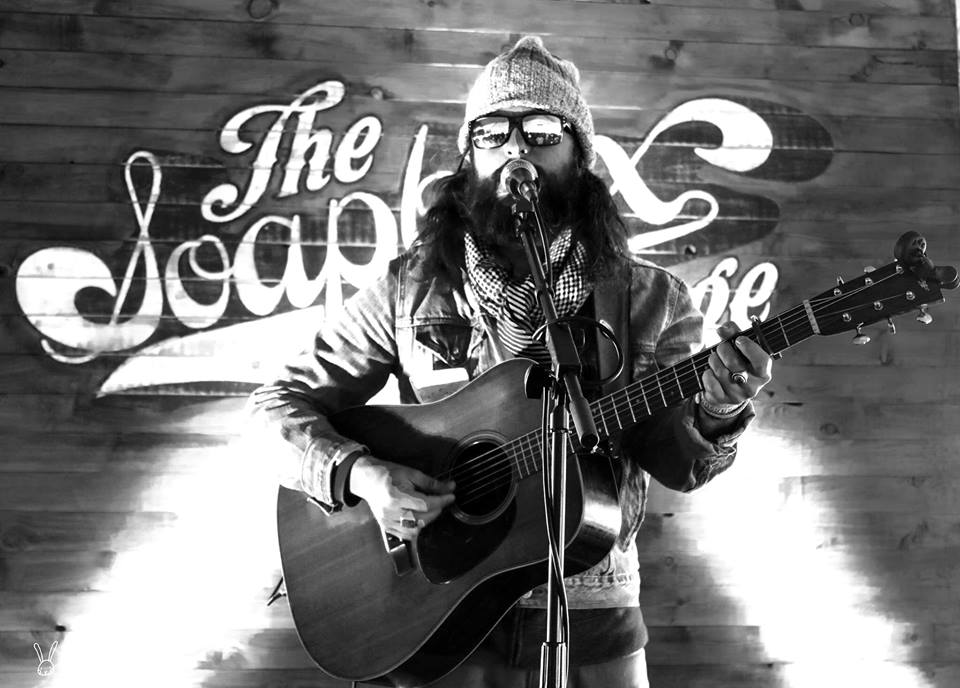 This 4th of July come on down to Moe's BBQ and celebrate with a very special solo performance with Paul Hoffman from Greensky Bluegrass! Music will be from 7pm-9:30pm with Fireworks to follow
Greensky Bluegrass is a five-piece American bluegrass band founded in Kalamazoo, Michigan in 2000. The band was formed in the fall of 2000 by Michael Arlen Bont (banjo), Dave Bruzza (guitar), and Paul Hoffman (mandolin). As newcomers to the bluegrass scene, the three drew upon an array of influences and varied musical backgrounds, [specify] reflected in their May 2004 release of Less than Supper, recorded with bassist Chris Carr and dobro player Al Bates. Both Bates and Carr left the band shortly thereafter. In the fall of the same year, bassist Michael Devol joined the group.
In the summer of 2006 the band were winners of the Telluride Bluegrass Festival Band Competition,[1] earning them a spot on the main stage of the 2007 festival. Soon thereafter they released their second studio album, Tuesday Letter, produced by Tim Carbone of Railroad Earth. In November 2007 the band released its first live recording Live At Bell's, documenting two shows at Bell's Brewery in their hometown of Kalamazoo, Michigan. Just over a month later Greensky Bluegrass added Anders Beck of Wayword Sons to the line-up, replacing Al Bates on dobro.
In August 2008 the band released their third studio recording Five Interstates, also produced by Tim Carbone.
A live series, All Access was released in 2010 with volumes 1 & 2, featuring live performances in their entirety.
Their fourth, and most critically acclaimed album,[citation needed] Handguns, made its debut on Billboard's Bluegrass Charts at No. 3 in October 2011, and spent nine weeks on the chart, landing at No. 33 for 2011 on Billboard's Year End Bluegrass Chart.
About the Venue: Moe's Original BBQ is a music performance venue in Tahoe City, California serving up breathtaking views of Lake Tahoe and the 4th of July Fireworks. Moe's is also a bar and BBQ restaurant provides the finest in Alabama-style BBQ in a Southern beach bar atmosphere.