Pilates Day @ Tahoe Mountain Fitness – FREE CLASSES!
8:00 AM - 12:00 PM
May 05, 2018
Tahoe Mountain Fitness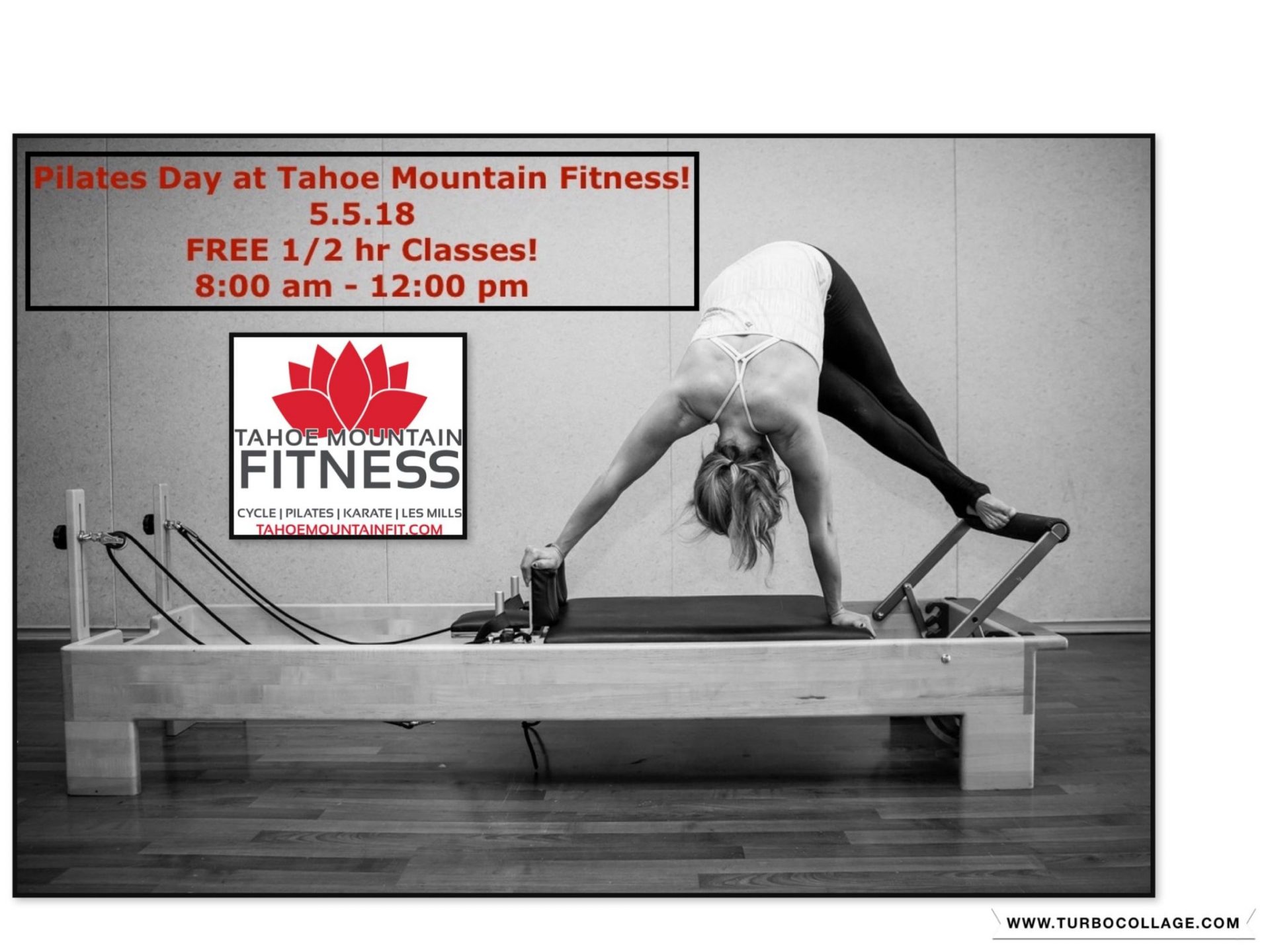 Come celebrate International Pilates Day with us at Tahoe Mountain Fitness! Pilates Day presents an extraordinary opportunity for the Pilates community to unite in celebration of everything Joseph and Clara Pilates brought to the world.
Therefore, we are offering FREE 1/2 hour classes that day!
Our class schedule 5.5.18:
– 8:00 am
– 8:30 am
– 9:00 am
– 9:30 am
– 10:00 am
– 10:30 am
– 11:00 am
– 11:30 am
Or view our full schedule here: http://www.tahoemountainfit.com/class-schedule.html
What is International Pilates Day?
Pilates Day is an annual, international, community event celebrated on the first Saturday of May every year. The Pilates Day mission is to foster the public's appreciation and awareness of the Pilates Method through a network of varied, innovative, and high quality grassroots Pilates! Ultimately Pilates Day spotlights the joy experienced through Pilates – in health, community and quality of life.
**ONE FREE pilates class per student on Saturday 5/5!
For more questions please feel free to reach out via text or email.
Text: 530-412-3548
Email: [email protected]