Rah AlHaj
7:00 PM - 9:00 PM
Mar 02, 2018
Community Arts Center
5 – 20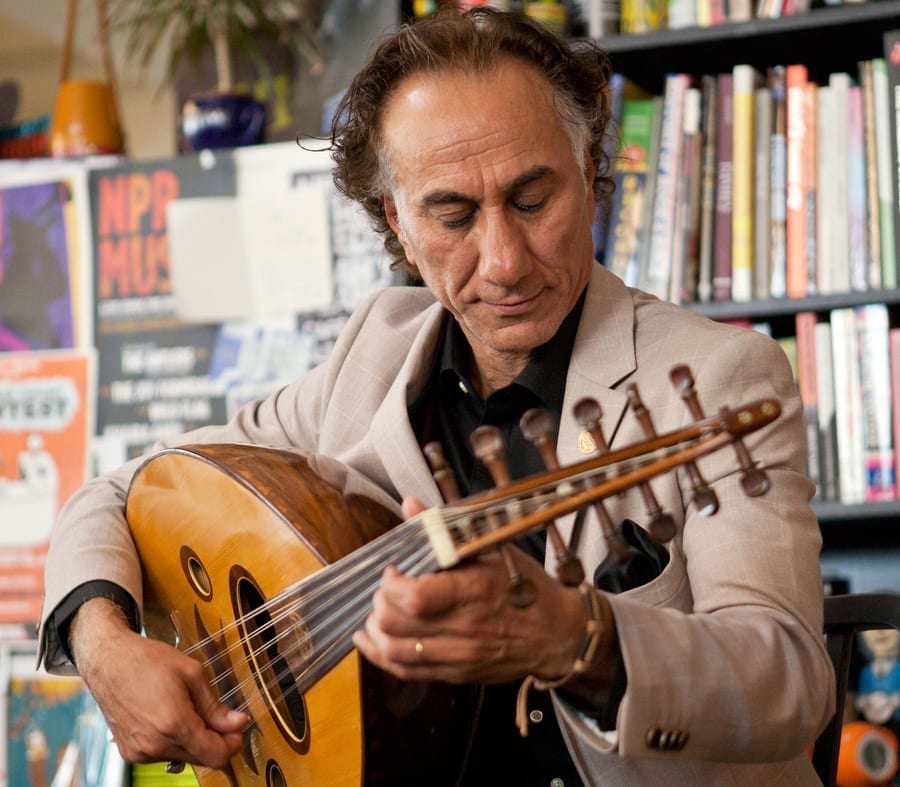 Rahim AlHaj, virtuoso oud musician and composer, was born in Baghdad, Iraq and began playing the oud (the grandfather of all stringed instruments) at age nine. In 1991, after the first Gulf War, Mr. AlHaj was forced to leave Iraq due to his activism against the Saddam Hussein regime and began his life in Jordan and Syria. He moved to the US in 2000 as a political refugee and has resided in Albuquerque, NM ever since. In 2015 Rahim was awarded the National Endowment for the Arts National Heritage Fellowship, the highest honor for traditional arts in the USA.
AlHaj's musical journey began in his second-grade classroom, where he first wrapped his arms around an oud. Despite his father's strong misgivings but with the support of his mother, AlHaj dedicated himself to music, and by the time he was thirteen, he was already making his name in Baghdad as both a musician and a composer.
Rahim has performed around the globe (including Europe, China, India, and Russia) and is considered one of the finest oud players in the world. He has won many accolades and awards including two Grammy nominations. Rahim's music delicately combines traditional Iraqi maqams with contemporary styling and influence. His compositions evoke the experience of exile from his homeland and of new beginnings in his adopted country. His pieces establish new concepts without altering the foundation of the traditional "Iraqi School of Oud".