Ramen Rumble at Stella~Interactive Culinary Dining Affair
6:00 PM - 8:30 PM
Mar 22, 2019
The Cedar House Sport Hotel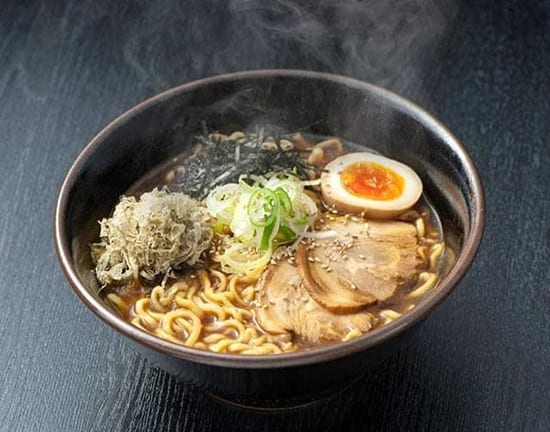 Join us for a special night of MADE FROM SCRATCH Ramen. So what exactly is the difference between traditional Japanese ramen and instant ramen? The secret is the in the broth , spices and add ins. As all ramen aficionados know, real ramen is truely food for the soul. Come in anytime between 6PM to 8:30PM – enjoy some snacks, choose from three ramen options, finishing with the perfect dessert. Sip beer and slurp noodles to live music. The perfect ending to a day of skiing or outdoor fun.
Stella is an interactive culinary dining affair.  We believe that no great meal should be eaten alone, but instead, shared amongst family and friends as you unwind and exchange stories from the day. This is dinner as it should be. A repast with soul, heart and nourishment.
Stella highlights a focused menu shaped by creative imagination that combines familiarity with innovation. All of our meals are accompanied by direct access to our chefs throughout the evening to ensure you remain connected to what's behind each menu.  It is our goal to give our community an intimate dining experience showcasing new approaches to traditional and exotic flavors in conjunction with what defines Truckee and North Lake Tahoe…..its people.