Riverside Studios Festive Friday Dec 9th: Generation Book – Truckee
4:00 PM - 8:00 PM
Dec 09, 2016
Riverside Studios
Free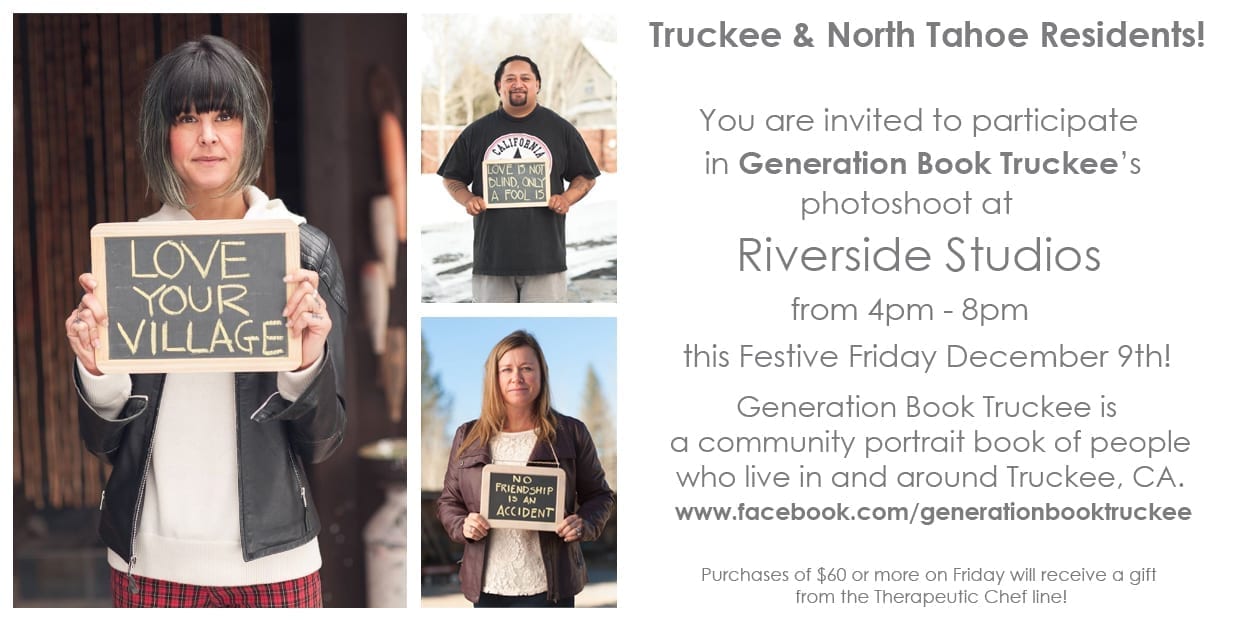 Attention Truckee, North Tahoe residents and community members!
Join us this Festive Friday December 9th from 4-8pm to participate in Generation Book – Truckee
Generation Book – Truckee is a community portrait 'book' for those who live in and around the Tahoe area.
This
is a way for you to share a bit of yourselves with your community. What
do you have to say and share? Where do you come from?
Enjoy hot cider and cookies, and get your portrait done and added to Generation Book – Truckee's page!
Any purchase of $60 or more this Festive Friday will also receive a gift of a specialty tea from Therapeutic Chef!
Links:
www.facebook.com/generationbooktruckee
www.therapeuticchef.com