Sierra Nevada Alliance Virtual Conference
All Day
Sep 10-12, 2020
Virtual
30 – 50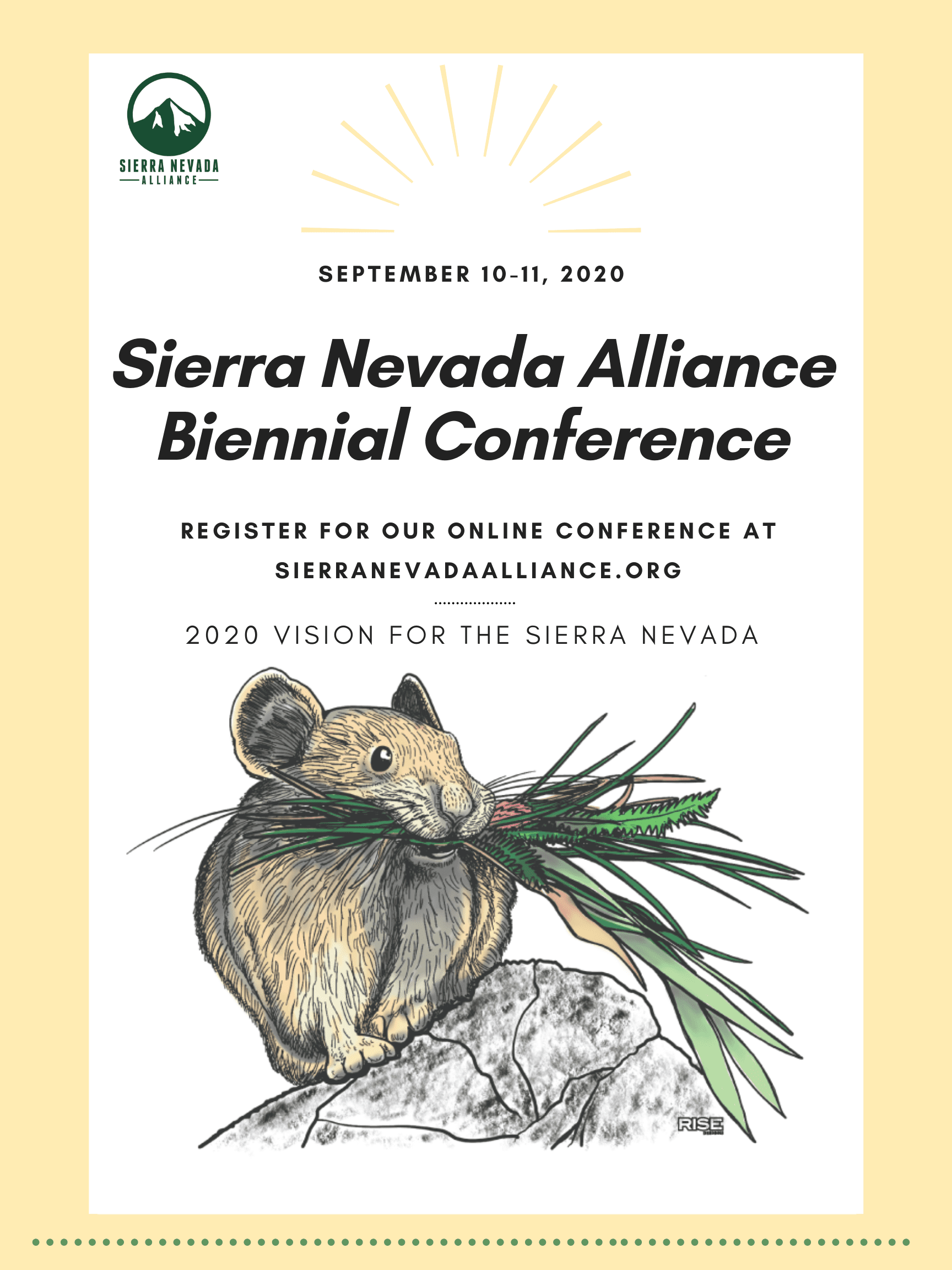 Sierra Nevada Alliance's 2020 virtual conference will take place on September 10th and 11th. The theme of this year's conference is a "2020 Vision for the Sierra Nevada." This two-day conference features panels and workshops led by Sierra conservation leaders. The conference will support conservation professionals in developing a clear understanding of the current state of Sierra conservation and help our community develop a shared vision for the future of Sierra conservation as it relates to diversity, equity and inclusion, conservation priorities, our shared narrative, legislative priorities, funding, and developing sustainable organizations. The Alliance is excited to announce that this year's Keynote Speaker is Beth Pratt, the California Regional Executive Director for the National Wildlife Federation.
The schedule and conference registration is available at www.sierranevadaalliance.org. Conference tickets cost $30 per day and $50 for the two-day conference. Registrants will receive a detailed conference agenda with log-in information for each Zoom conference session, prior to the first day of the conference.
If your organization is an Alliance Member Group you are entitled to a discounted conference ticket: 25% for all Member groups and 50% for member groups who joined before March 1st. If you have not received your discount code or If you have any questions please email Sara at [email protected].org.