Sierra Speaker Series: The History of Highway 40
5:00 PM - 6:30 PM
May 18, 2019
Donner Memorial State Park Visitor Center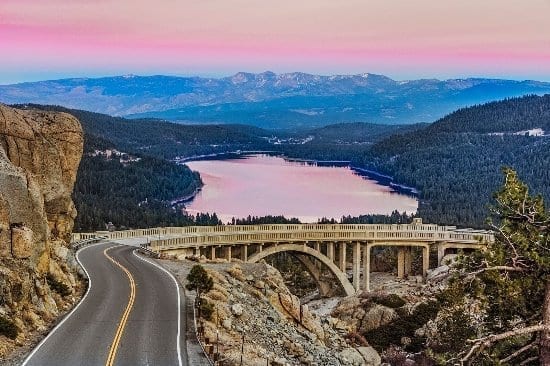 Complimentary refreshments will be served, with beverages available for purchase. A $5 donation is suggested for this free program. Parking is free after 5pm. Doors open at 5pm and the presentation starts at 5:30pm.
Norm Saylor, from the Donner Summit Historical Society, will speak on the History of Old Highway 40 and the impact on this area. HWY 40 is one of the most important and historic highways in the United States. Its route runs over the National Road, the United States' first federally funded road and comprised the western half of the Lincoln Highway. This talk will include OLD PHOTOS, discussion, and questions regarding history. Norm Saylor has been a resident of Donner Summit for 55 years, 46 of which he was in charge of all operations at Donner Ski Ranch. He still maintains his residence there. Prior to this, in 1956-58 he was the last of 18 soldiers who were part of the Mountain and Cold Weather Training Camp at Camp Hale, Colorado. He helped closed the camp in 1958. He is an avid collector of books, memorabilia, and pictures of Donner Summit. He was instrumental in having old Highway 40 designated as a historical highway.
Truckee- Donner Historical Society has partnered with Donner Summit Historical Society and Truckee Donner Railroad Society to create a multi-month long celebration of this Golden Spike event. Truckee would not be what it is today without the railroad coming through the route it did. The celebration has many entertaining events scheduled between May 1 and Labor Day, 2019.
Powered by Tahoe Truckee Community Foundation.