Skiing With Grace
9:00 AM - 12:00 PM
Feb 09, 2020
Tahoe Cross Country Ski Area
60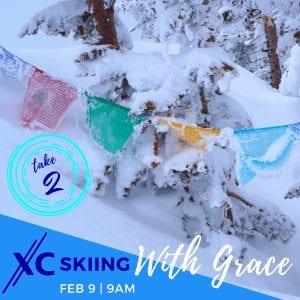 In this unique skate ski session, Shari Beard and Ben Grasseschi will lead you through meaningful movement, meditation, and stillness, so that you find more grace in your skiing and bring that presence to your every day. Expect a peaceful silence as you ski and sit with yourself and your mind, amongst the support of your instructors, fellow skiers, and the forest around you.
This is not your typical skate ski clinic with some yoga slapped on. This is an opportunity to move across snow with more mindfulness and presence. Please be an intermediate level, or above, skate skier to sign up. Full event and registration details are at TahoeXC.org.
Date: February 9, 2020
Time: 9:00am-12:00pm
Cost: $60 per person (includes 3 hours of yoga, meditation, movement and mindfulness. Rentals and trail pass not included)
Registration: In person at Tahoe XC or online here under "Events." There will be no day-of registration.