Skogsloppet Cross Country Ski Race
7:30 AM - 11:00 AM
March 17, 2019
Tahoe Donner Cross Country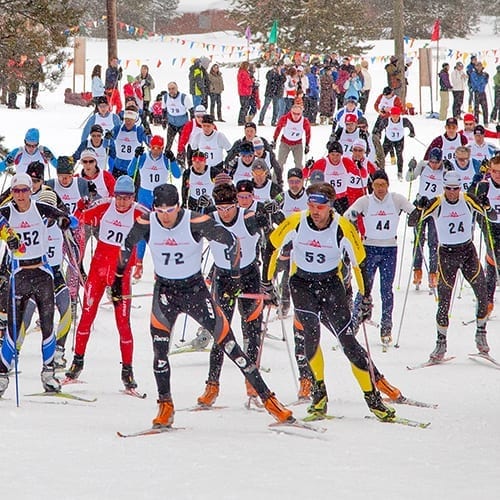 This is your chance to try your hand at a ski race! You could win some of our GREAT raffle prizes and support a great cause. Skogsloppet is Norwegan for "race through the forest."
This event is put on by Truckee's Middle and High School Nordic ski teams as a fundraiser. The course length is typically 10-15km, depending on conditions, and the route meanders through Euer Valley and the home range near TDXC. A shorter course is available for children.
Volunteer to help with course set up, registration or timing by emailing [email protected]
Time: Bib pick up from 7:30-8:30 a.m. Racing starts at 9 a.m.
Cost: See website for more info.