Sound Bath
6:00 PM - 7:00 PM
Jul 09, 2019
Well Being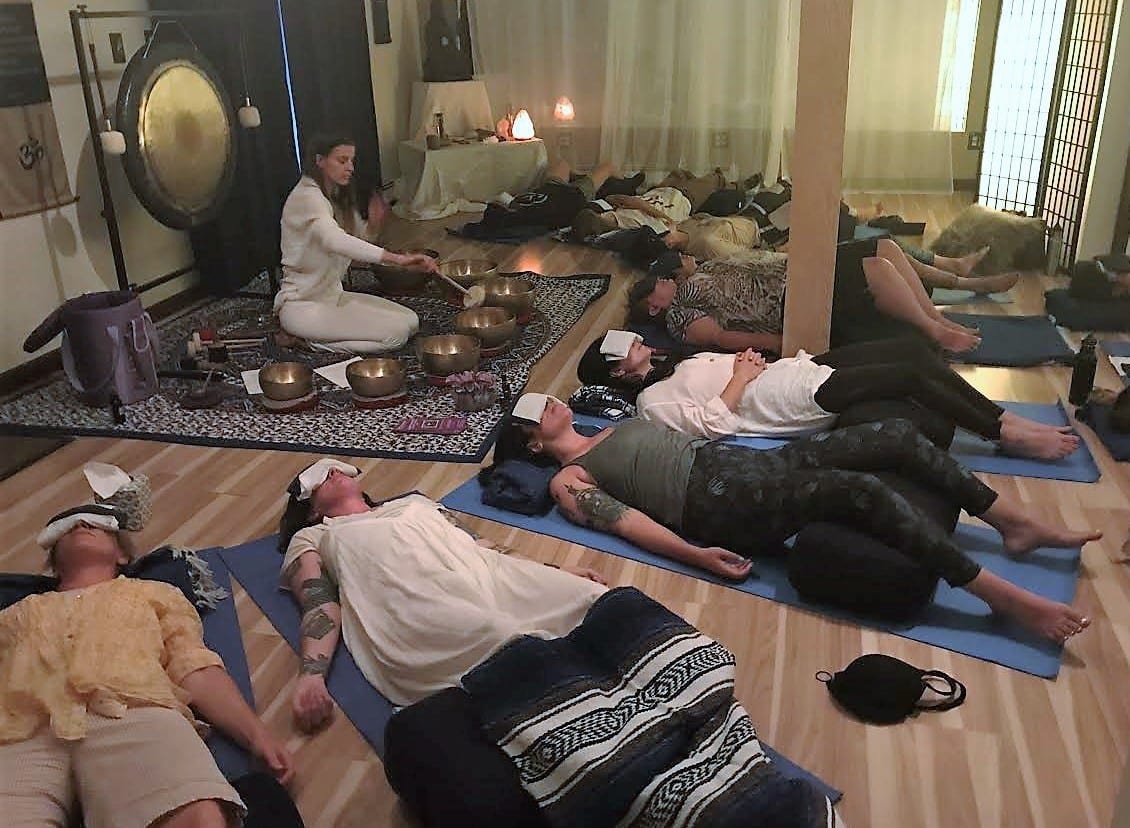 Lay back and sink into deep relaxation as you experience the healing sound vibrations of Tibetan singing bowls.
All that is required is a willingness to breathe, surrender and receive.
Singing bowls emit powerful vibrations that penetrate deeply into every cell of the body. These vibrations can be used to heal a vast array of mental, physical and emotional issues in a gentle, noninvasive way.
Come to a Sound Bath class and experience relaxation and rejuvenation for the mind, body and spirit!
Bring a blanket and a pillow for extra comfort.
With Gyongyi Ridenour, a dedicated sound healer who draws on her many years of study and experience to create an integrative group sound healing experience.