Start Haus Annual Ski Consignment Sale: Labor Day Weekend
8:00 AM - 6:00 PM
September 02-06, 2022
Start Haus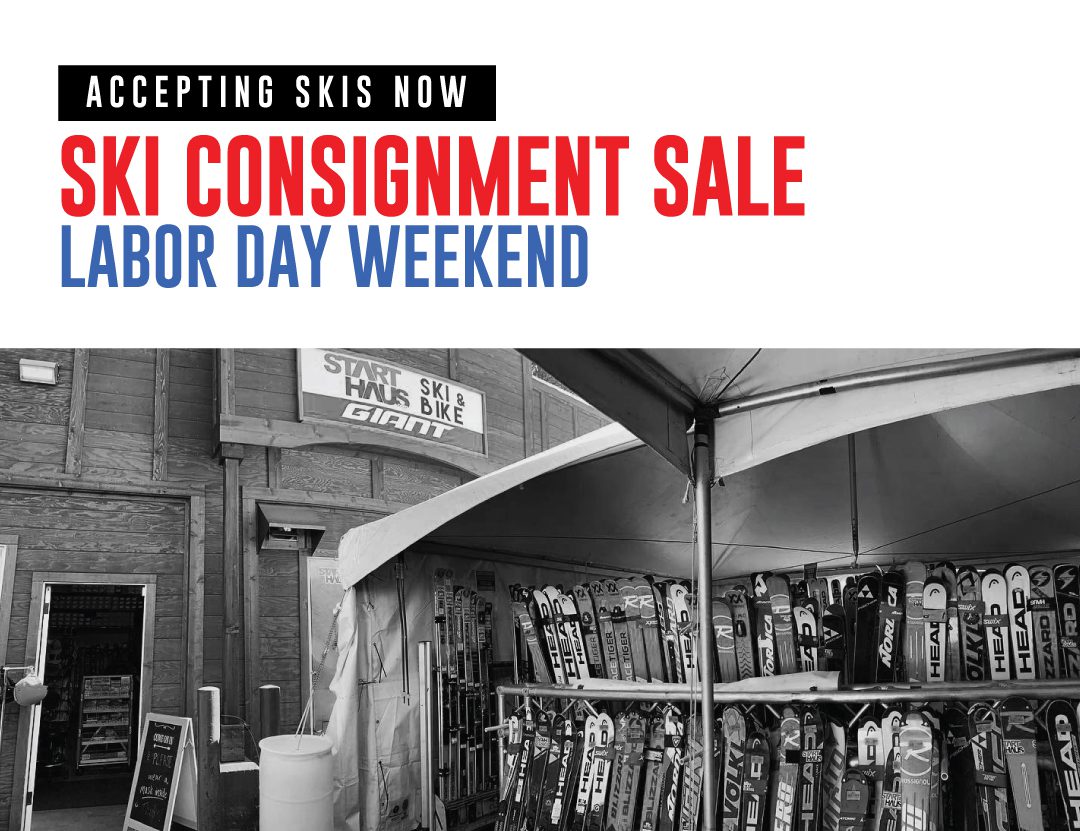 It's the biggest event of the year! High quality used ski gear will be lined up and on sale over Labor Day Weekend during the annual Start Haus Ski Consignment Sale. We literally take in 100s of pairs of skis – and it is some great gear – including, backcountry skis, powder skis, all-mountain skis, race skis, carving skis and speed suits. Peruse a wide range of ski gear, outfit the entire family for the winter and get great deals all weekend long.
Ski Consignment Sale Hours: Friday, Sept 2 through Monday, Sept 5 | 8am to 6pm daily
While it may not feel like it yet, summer will soon come to an end and it's time to get ready for cooler times… winter is coming!
Pro Tip: We will have great deals on skis all weekend long but customers will start lining up as early as 6am on Friday morning to buy.