Stetina's Sierra Prospect – Road Rally of Timed Segments – Bike Monkey
8:00 AM - 7:00 PM
Sep 24, 2017
Northstar California Village
150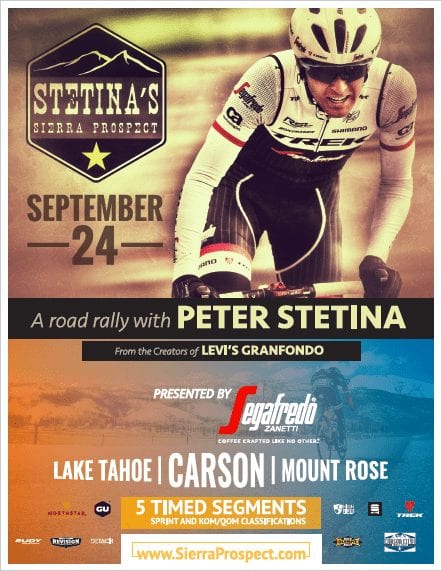 Join Peter Stetina for a journey to Nevada's scorched desert from Lake Tahoe's crystal waters and back.
A Road Rally of timed segments, stocked aid stations and breathtaking vistas brought to you by the creators of Levi's GranFondo.
2 routes to choose from: The Express (40 miles) & The Intrepid (98 miles)
Start & Finish at Northstar
More activities on Saturday, September 23rd.
Check our website for more info!