Sunset Friday Kayak Tours
6:00 PM - 9:00 PM
May 26 - Oct 11, 2017
Tahoe Vista Recreation Area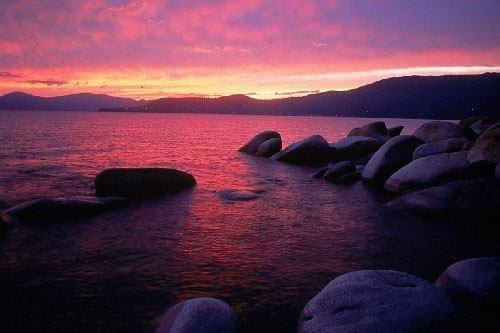 This kayak trip is a great way to end a full day. Offered every Friday, we meet at sunset and get on the water to watch the colors change and the stars appear. We'll cover some astronomy and tour the perfect distance before landing on the beach for some hot drinks,snacks, and more stargazing.
Tour includes kayak, paddle, PFD, knowledgeable guide, instruction, natural and human history discussions, permit fees, hot drinks and snacks.
Typical Distance and Time: 1-2 miles. 2+ hours on the water.
Level of Difficulty: Easy to Moderate.
Location: Tahoe Vista Recreation Area.