SUP Yoga
9:00 AM - 10:30 AM
Jun 28 - Sep 15, 2019
Well Being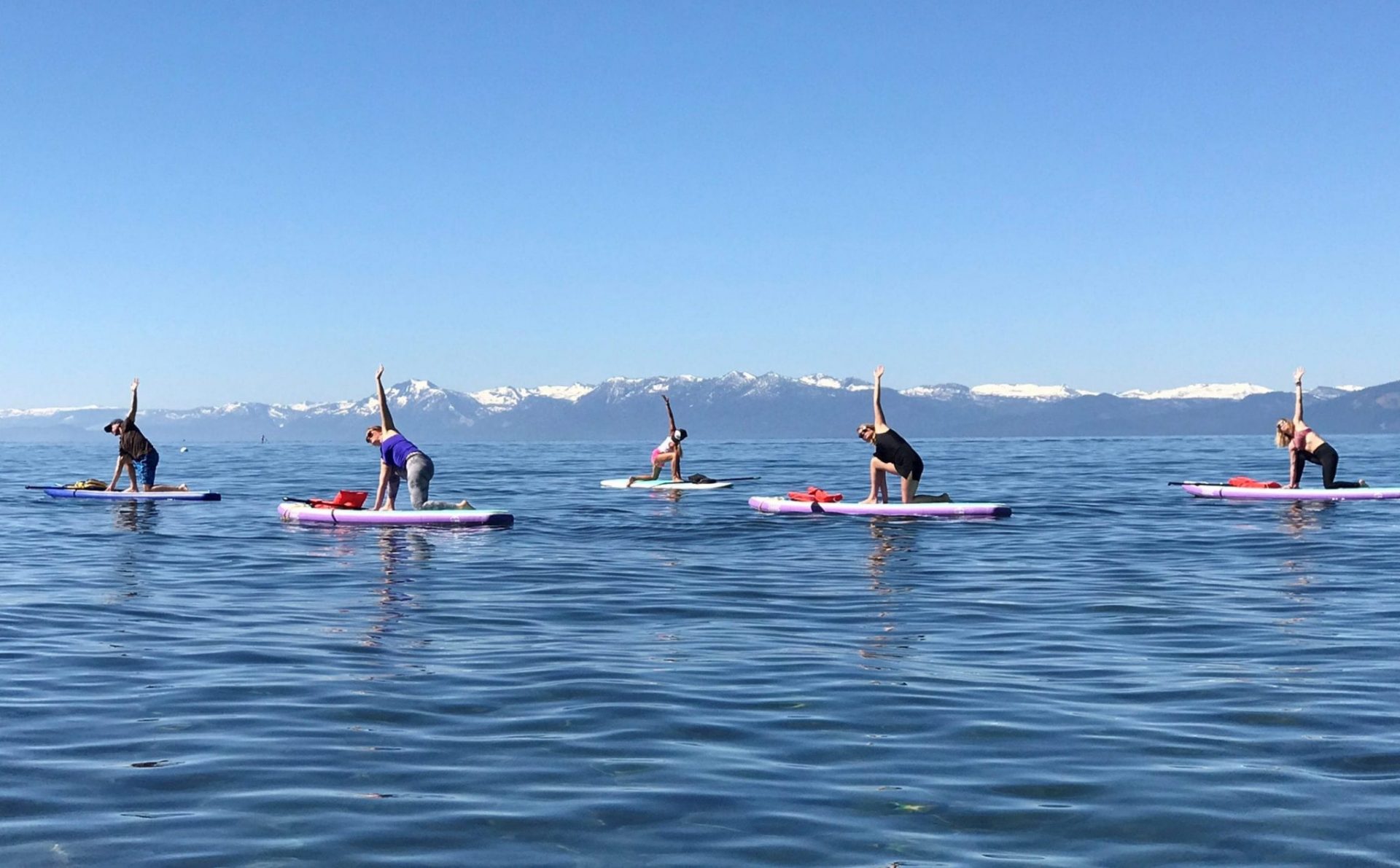 Take a fun and challenging yoga class in one of the greatest settings in the world!
There are many ways to enjoy yoga in Lake Tahoe, but few will get you as close to nature as stand up paddleboard yoga. ​Experience the peaceful, healing effects of Lake Tahoe as you take your yoga practice to a whole new level!
Classes are taught by long time local and certified stand up paddleboard (SUP) instructor and yoga teacher, Eileen Allen.
A dedicated SUP yoga teacher, Eileen is enthusiastic about sharing her knowledge and years of experience, ensuring a safe and enjoyable SUP Yoga experience on the beautiful, crystalline waters of Lake Tahoe.
Eileen gives expert advice on correct paddle techniques, helping you to feel comfortable and confident on your paddleboard.
​She then guides you through a series of fun, challenging yoga postures on the paddleboard. You will find yourself deeply focused and engaged as you cultivate balance, poise and strength while on the lake, surrounded by magnificent mountain views.
Whether you are new to paddle boarding or yoga, or you are a seasoned pro, this is truly an unforgettable experience!