Tahoe Backcountry Safety Awareness Week
All Day
Dec 14-18, 2020
North Lake Tahoe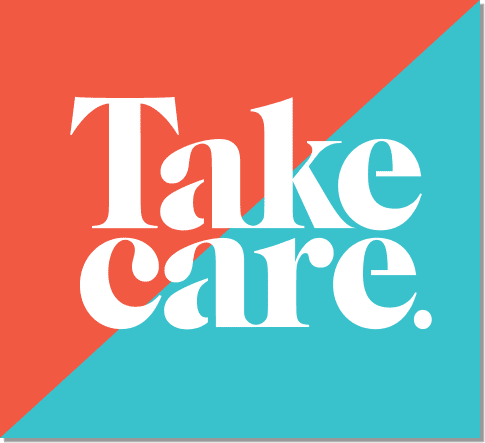 Each day, December 14th-18th, a series of short videos developed by community leaders, like Sierra Avalanche Center, will provide detailed information on specific backcountry safety topics and avalanche education opportunities. This all leads to a live Q&A Panel with professional athletes on Thursday, 12/17/20, from 7-8 p.m. #takecaretahoe
Some of the topics the series will cover include:
· Safety and search techniques for venturing out of ski area boundaries and the backcountry.
· Avalance courses including AIARE Level 1 training and information on hiring a guide.
· Basic avalance rescue gear training.
· Sierra Avalanch Center up-to-date conditions and snowpack stablility information.
· Addtional resources.
Check out the schedule and complete the registration to sign-up for the Athlete Summit with some of the business's biggest names. Scroll down for more information on local experts and courses.
Monday 12/14 | Intro to the Backcountry
Before we get into the details, we need to know what the backcountry even is.
Watch the Welcome and Overview videos from Sierra Avalanche Center and learn why so many partners are coming together to raise awareness of backcountry safety.
Don't forget to sign up for the Athlete Summit, Thursday from 6-7 p.m.!
---
Tuesday 12/15 | MORE gear? 
Yes. Traveling in the backcountry requires a unique set of safety equipment. In this section, you'll get an overview of why you need this gear, what you need, and where to learn how to use it.
Also featured in this section are etiquette tips from Tahoe Backcountry Alliance and Alpenglow Expeditions. These tips are essential to know so that everyone can have the back experience possible in the backcountry.
---
Wednesday 12/16 | Education is Everything
We've learned the backcountry is dangerous, good thing you can learn how to make educated decisions by taking an AIARE Level 1 or other avalanche safety courses.
A video on Judgement & Decision Making provides an in-depth look into the moments that ultimately controls how your day will go.
This is the perfect time to register for a training course!
---
Thursday 12/17 | Athlete Summit
What's a better way to learn about the backcountry than from the best in the business? Tune into the Athlete Summit tonight from 6-7 p.m. for first-hand accounts from people who spend more time than most in the backcountry.
Athlete Summit

Featuring some of the biggest names in the business!
---
Friday 12/18 | Motorized Travel Tips & Safety
There are tons of ways to enjoy the backcountry. One of those is by snowmobile or snow bike. Motorized backcountry travelers have a whole slew of safety concerns to pay attention to. This day of Backcountry Safety Awareness Week is for all motorized users, especially those new to the sport.
---
More…Local Experts and Courses 
Regardless of your skill level or experience, you can always learn more when it comes to backcountry outings. And it's imperative to be well versed in avalanche safety and search and rescue techniques before ever venturing out of ski area boundaries.
Luckily, North Lake Tahoe is full of local experts with intimate knowledge of the area and are your best source for information. Sign up for one of the many winter training courses offered throughout the region to acquire, refine or refresh your winter skills. 
Alpenglow Expeditions offers a full menu of ski courses including AIARE Level 1, 2 and Avalanche Rescue along with Backcountry 1.0, 2.0, 3.0 and women specific clinics.  They also offer private backcountry ski guides to help provide a fun, safe and unique experience.
Alpine Skills International specializes in AIARE Level 1, 2 & 3 Avalanche Courses, telemark, randonnée, backcountry snowboarding and winter mountaineering along with ice climbing in the famous Lee Vining Canyon.
Backcountry Babes is an outdoor education program that specializes in cultivating women's leadership outdoors and offers AIARE classes, advanced mountaineering classes and guided backcountry tours.
Blackbird Mountain Guides offer AIARE Level 1 courses, skills and ski tours that incorporate learning in a fun ski tour.
Donner Summit Avalanche Seminars offer Level 1, Level 2, Avalanche Refresher Courses, and custom Avalanche Rescue Courses with experienced professionals.
International Alpine Guides a full service international mountain guiding company, offer Avalanche Rescue along with Level 1 and 2 AIARA training.
North American Ski Training Center provides instruction on skiing techniques and backcountry skills, including avalanche training, ski mountaineering courses, route finding and safe backcountry travel.
S.A.F.E. A.S. clinics are tailored, beginner to experienced friendly avalanche awareness and safety clinics.  They provide clinics at Squaw Valley Resort a few times a season, some being women specific with others being co-ed.
Sierra Avalanche Center is offering Level 1, Rescue, and Level 2 avalanche classes for motorized users.
Tahoe Mountain School provides professional education for backcountry enthusiasts ranging from avalanche education, backcountry skiing, snow and rock climbing, and wilderness medicine.
Additional pages:
Tahoe Backcountry Safety Awareness Week Partnership:
Sierra Avalanche Center, USDA Forest Service Region 5, Tahoe Backcountry Alliance, Alpenglow Expeditions, Blackbird Mountain Guides, Tahoe Mountain Sports, Tahoe Regional Planning Agency, Lake Tahoe Community College, Sierra Nevada University, Lake Tahoe Snowmobilers, Eastern Sierra Avalanche Center, Tahoe Fund, Outdoor Alliance, Tahoe Sports Hub, NASTC, International Alpine Guides, Backcountry Babes, Golden State Guiding, Sierra Mountain Guides, Incline Village General Improvement District, Lake Tahoe Visitors Authority, North Lake Tahoe Resort Association, Town of Truckee, Nevada Department of Outdoor Recreation, and Sports Basement.