Thanksgiving on the water at Gar Woods Grill & Pier!
12:00 PM - 7:00 PM
Nov 25, 2021
Gar Woods Grill & Pier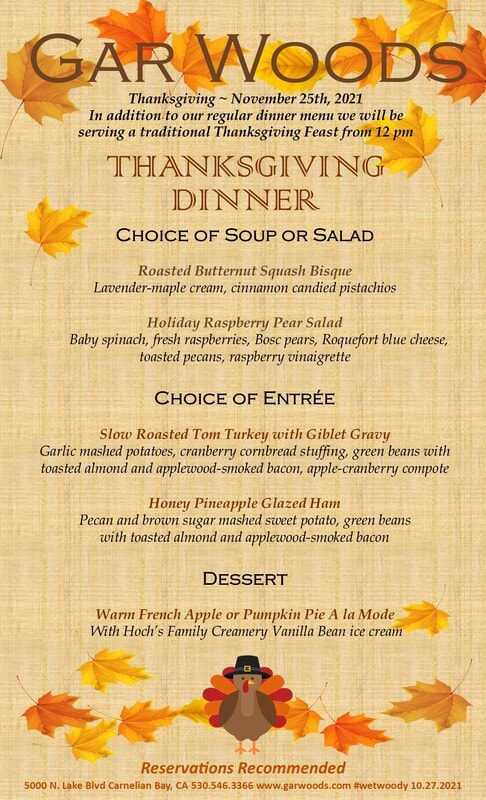 Join us for a traditional Thanksgiving feast at Gar Woods!
Garfield Wood did as much for the sport of boating as any single individual in history. He was a noted engineer, industrialist and inventor, but perhaps he is most renown for his unique, sleek and handsome racing power and pleasure boats. In piloting the Gar Wood crafts through boating history, Gar Wood and his mechanic, Orlin Johnson, captured the British Harmsworth Trophy from 1920 through 1933. His quest for building the fastest power boat in the world came to pass in 1930 by piloting "Miss America X" to a new world's record of 102 miles per hour. That particular boat harnessed four supercharged Packard engines which produced some 6,400 horsepower!