The 5th Annual Gatsby Gala
7:00 PM - 10:00 PM
Apr 04, 2020
Truckee Community Recreation Center
50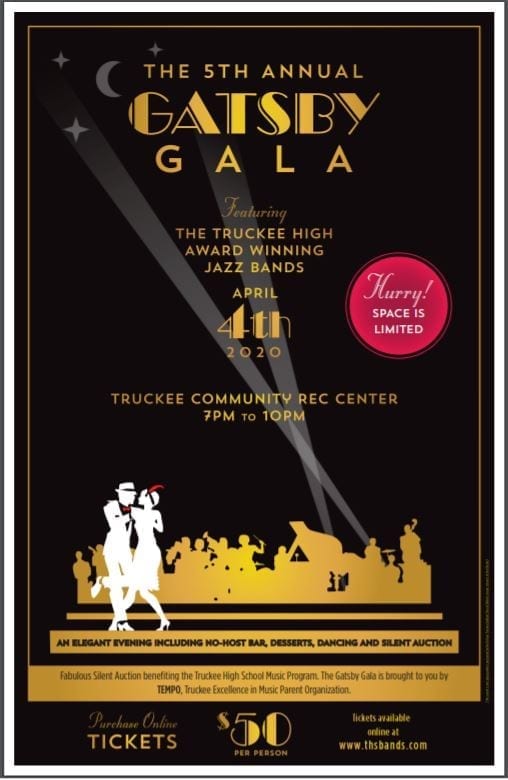 Get your flapper dresses and bowler hats ready for the most anticipated event of the year! The Gatsby Gala is coming Saturday, April 4! Great Music, Dancing, and Delectable Desserts!! Themed cocktails, beer, wine and champagne at the cash bar!! There will be a raffle for an Ebike and a Silent Auction full of goodies! The award-winning Truckee High School Jazz Bands will provide the mood-setting music for this exciting evening. Just ask anyone who has attended in years past, it is a truly memorable experience.
New this year:
• A larger, local venue. The Truckee Community Recreation Center offers plenty of space. Come, invite your friends!! It's local, and there is lots of free parking!
• A dessert gala to remember. We'll be enjoying flourless chocolate tortes, champagne cake, truffles, cheese platters and more.
The Truckee High School Band annual gala raises funds to support the band's instruments, honor bands, festivals, band trips, uniforms, and education resources. ALL gala proceeds benefit the Truckee High School band program.