The Cushing Crossing
1:00 PM - 4:00 PM
Apr 16, 2022
Palisades Tahoe
20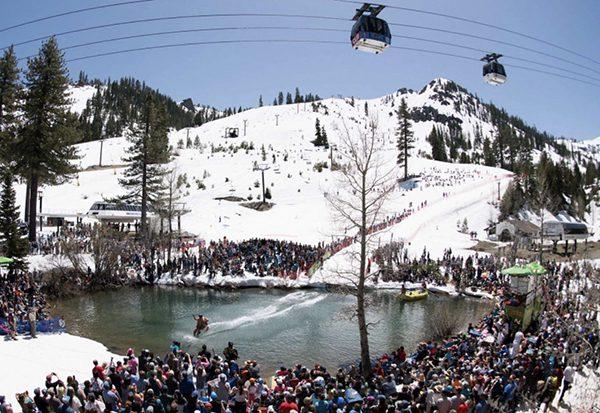 After 2 long years the most anticipated spring event is back!
The original pond skimming contest will take place April 16 at 1pm*. Join in on the fun, watch big spills, and share some much-needed laughs with our celebrity judges and 2 of the best emcee's around. Costumes are highly encouraged! Awards ceremony will immediately follow the event at Cushing Pond. Win prizes from Yeti, Phunkshun Wear, and Dermatone!
*Date subject to change due to weather
Registration
Registration will be held at KT Deck Friday, April 15 at 10 am.
Registration Fee: $20 Cash-only
Participants must be 18+. Helmets and personal flotation device are mandatory. Equipment must be connected to participant. If competing dually, equipment must be connected to both participants.
Categories
Men's Ski
Women's Ski
Mens Snowboard
Women' Snowboard
Open