The Giving Fund Speaker Series | High Altitude Baking Tips
4:30 PM - 6:00 PM
Feb 20, 2020
The Lodge Restaurant & Pub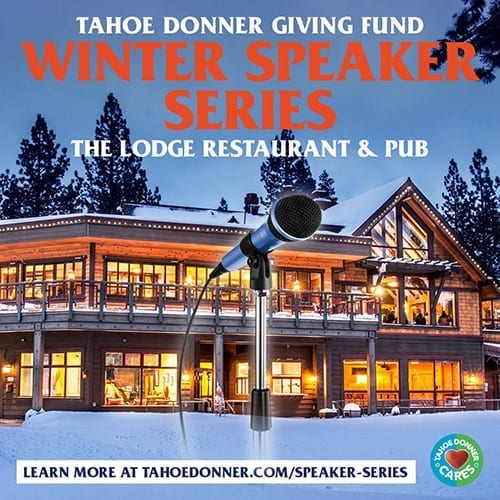 The Giving Fund's Winter Speaker Series is an opportunity for community members to come together and get to know each other better, all while learning about relevant local topics. Light apps will be served. Proceeds benefit Tahoe Donner Giving Fund.
FEBRUARY 20 | HIGH ALTITUDE BAKING TIPS | Daniella Luchian, Sierra Bakehouse
Daniella studied Baking and Pastry Arts at the Culinary Institute of America in New York. She has worked for Gary Danko's Restaurant in San Francisco and The French Pastry School in Chicago. Daniella came to Truckee from the Ritz Carlton Hotel in Orlando and then Tahoe. She is the owner of Sierra Bakehouse, a commercial bakery in Truckee which is open to the public on Friday mornings.