The Giving Fund Speaker Series | The Physics of Snow
4:30 PM - 6:00 PM
Feb 06, 2020
The Lodge Restaurant & Pub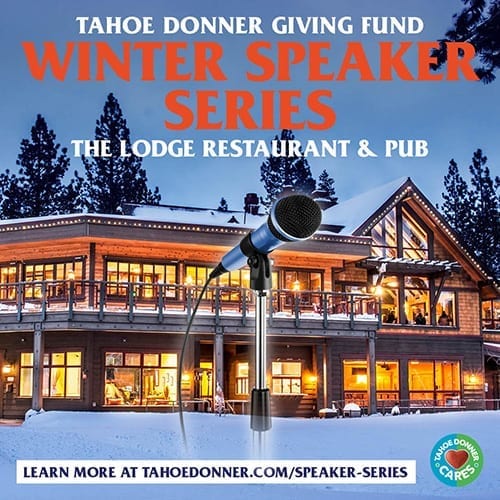 The Giving Fund's Winter Speaker Series is an opportunity for community members to come together and get to know each other better, all while learning about relevant local topics. Light apps will be served. Proceeds benefit The Tahoe Donner Giving Fund.
The Physics of Snow | Bernhard Bach, UNR
Director of Undergraduate Laboratories, Physics Department, University of Nevada, Reno, Bernhard's background is in the field of diffractive and reflective optics, as it relates to spectroscopic applications. He has had a hand in designing and fabricating optics that have seen use in various space programs. He also worked as a scientist and climber in Peru.