Time Travel: Revisiting Lake Tahoe
5:30 PM - 7:00 PM
Jun 14, 2018
Tahoe Center for Environmental Sciences
5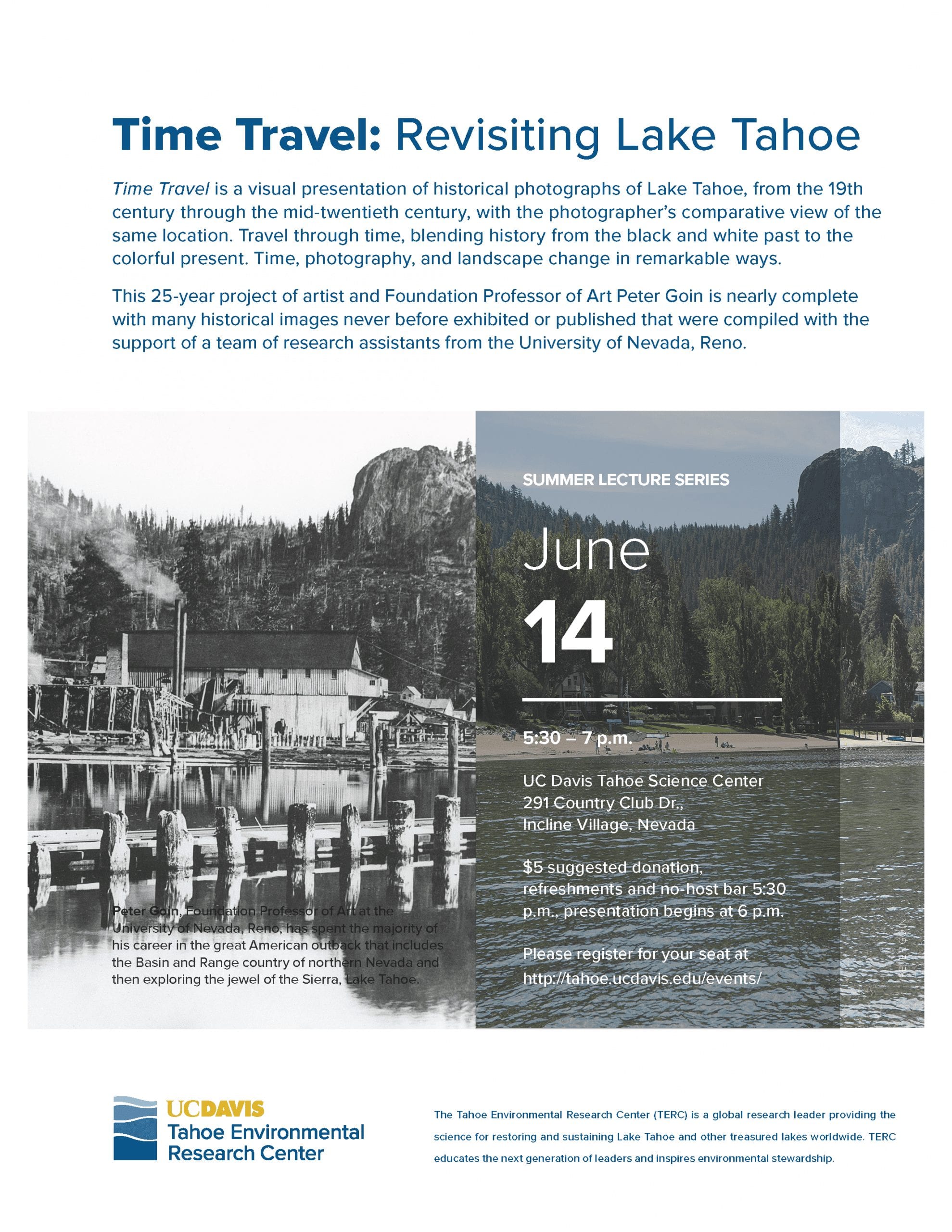 Time Travel is a visual presentation of historical photographs of Lake Tahoe, from the 19th
century through the mid-twentieth century, with the photographer's comparative view of the
same location. Travel through time, blending history from the black and white past to the
colorful present. Time, photography, and landscape change in remarkable ways.
This 25-year project of artist and Foundation Professor of Art Peter Goin is nearly complete
with many historical images never before exhibited or published that were compiled with the
support of a team of research assistants from the University of Nevada, Reno.