TOCCATA Kicks Off its 11th Summer MusicFest
4:00 PM - 6:00 PM
Jun 12, 2016
St. Patrick's Episcopal Church
5 – 35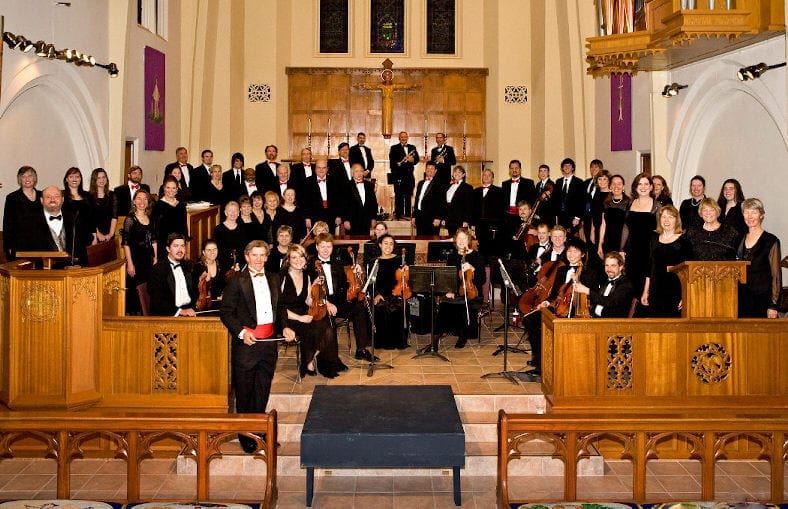 TOCCATA kicks off its 11th Summer MusicFest with "Go4Baroque – Summer Solstice Series" on Sunday, June 12, 4:00 pm, at St Patrick's Episcopal Church in Incline Village (341 Village Blvd). The program opens with Bach's Concerto in C Minor BWV100, featuring Josue Casillas on flute and Nita Tune, oboe, and continues with Bach's Cantata BWV 180, Schmücke Dich, with soloists Anna Helwing, Becky Earl and Anne Davidson, sopranos; Brad Perry, tenor; and Emzy Burroughs, baritone. The program continues with Vivaldi's Concerto in D for Guitar, featuring Yuri Liberzon, and Concerto for Recorder in F, featuring John Cardosa. A concerto by Johann Fasch for two oboes features Elizabeth Eubanks and Rebecca Mueller. The concert concludes with Bach's famous Brandenburg Concerto No. 4 for Violin and two flutes, strings and continuo. Jeff Lindhorst and Rick Stockton will be the violin soloists, with Josue Casillas and Allison Smith on flute. Nick Haines and Katie Lauder will be the continuo players. Maestro James Rawie will conduct all performances.
Other performances are Wednesday, June 15, 7:00 pm, at Corpus Christi Catholic Church in Carson (3597 N. Sunridge Dr.), and Friday, June 17, 7:00 pm, at First United Methodist Church in Reno (209 West First St.). The final performance will be on Sunday, June 19, 4:00 pm, at St. Theresa Church in South Lake Tahoe (1041 Lyons Ave.).
Tickets for this series are available at the door or online at www.ToccataTahoe.com. General admission to these concerts is $25 adults, $20 seniors. Preferred seating is $35 and $15 for youth/students. Students with ID under 24 years of age are $5 and those under 19 are free in non preferred seating at most regular season concerts in 2016. All performances are supported by the Kling Family Foundation.
A festive fund raiser will take place on Saturday, June 25, 5:00 pm, at the home of Dr. Janina Nylk in Lake Ridge Shores – Reno. Flutist Josue Casillas, guitarist Yuri Liberzon, and several of TOCCATA's top vocal soloists and singers from our recent tour to Italy will provide all entertainment. A tax deductible donation of $100/person is requested. Call 787-602-2121 for reservations.