TOCCATA Presents EPIC Concert Series Featuring Guest Violinist Elizabeth Pitcairn January 29-February 5
7:00 PM - 9:00 PM
Jan 29, 2016
Cornerstone Church
5 – 40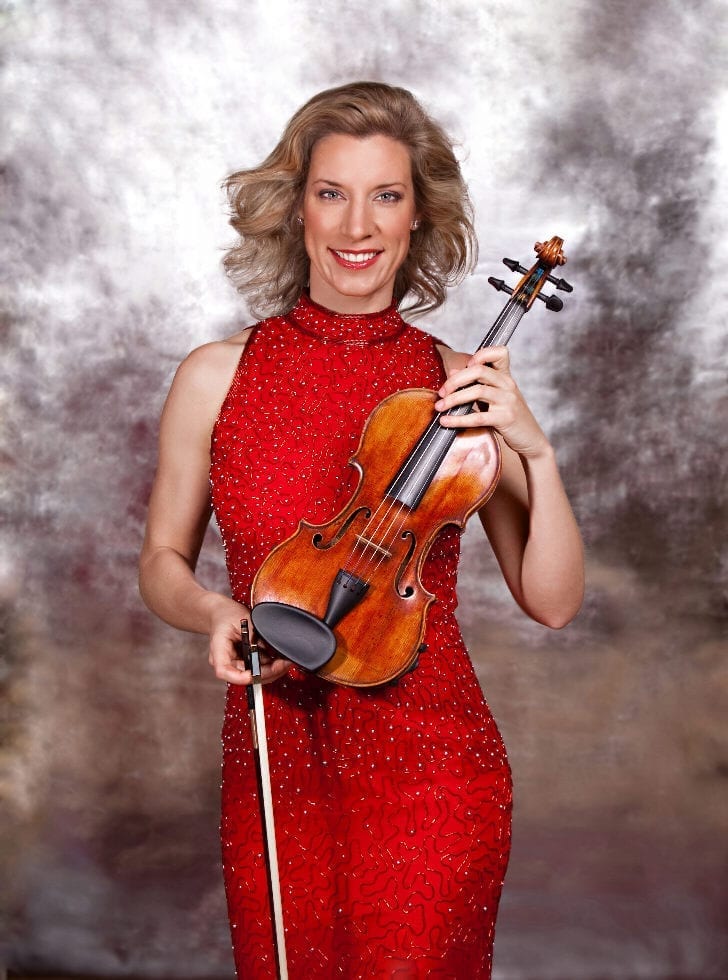 TOCCATA – Tahoe Symphony Orchestra and Chorus continues its 11th annual WinterFest with Elizabeth Pitcairn in Concert, performing with the legendary Red Mendelssohn Stradivarius violin. The program opens with Felix Mendelssohn's symphonic choral masterpiece Elijah, Part 2, featuring vocal soloists Anna Helwing, Joy Strotz, and Becky Earl, sopranos; Liudmila Mullin, mezzo soprano; Brad Perry and Sherman Modeste, tenor; and Stuart Duke, Chris Nelson and Chris Langton, baritones. Finalizing the concert will be Elizabeth Pitcairn, guest violinist, performing the Brahms Violin Concerto in D major. Jeffrey Lindhorst is Tahoe Symphony concertmaster. Maestro James Rawie will conduct all performances.
The performances are Friday, January 29, 7:00 pm, at St. Theresa Catholic Church in South Lake Tahoe (1041 Lyons Ave.); Sunday, January 31, 3:00 pm, at St. Rose of Lima Catholic Church in South Reno (100 Bishop Manogue Drive); Wednesday, February 3, 7:00 pm, at Corpus Christi Catholic Church in Carson City (3597 Sunridge Drive). The final performance will be Friday, February 5, 7:00 pm, at Cornerstone Church in Incline Village (300 Country Club Drive).
Concert Tickets are available at the door or online at www.ToccataTahoe.com. General admission to all concerts is $30 for adults, $25 for Seniors, and $5 for students 19-23. Youth under the age of 19 are free. Preferred seating is $40 and $15 for youth/students. All performances are supported by the Kling Family Foundation. For more information or preferred seating, email [email protected], visit www.ToccataTahoe.com, or call 775-313-9697.
Two special soiree musicale fundraisers will take place at private locations. The first will be at the Supper Club at Genoa Lakes Golf Course on Saturday, January 30, 3 pm, and the second at a home on Lakeshore Blvd. in Incline Village on Saturday, February 6, at 3 pm. Tickets are $125 per person. Elizabeth Pitcairn will perform, as well as Joy Strotz and Anna Helwing, sopranos, Liudmila Mullin, mezzo soprano, and Brad Perry, tenor, accompanied by Donna Axton on piano. For more details or to reserve tickets call 787-602-2121, or purchase tickets online.