Toccata – Tahoe Symphony Presents Handel's Messiah
5:00 PM - 8:30 PM
Dec 22, 2018
Squaw Valley
60 – 85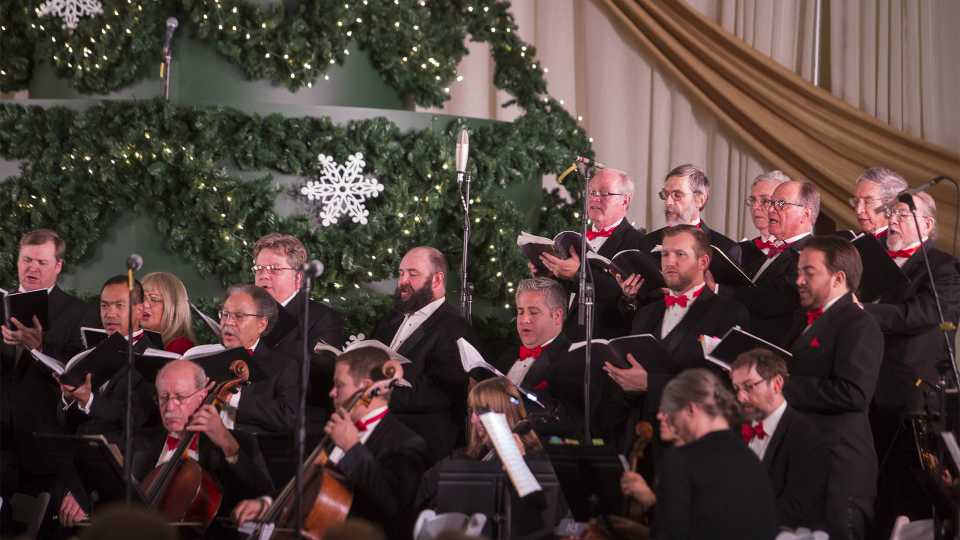 Maestro James Rawie will conduct a grand performance of Georg Fredrick Handel's Messiah, featuring renowned vocalists as a total of 22 musicians and 40 voices bring this 1742 classic to life. Hors'd'ouvres & bar service available.
DETAILS
Pre show reception starts at 5pm
Show starts at 5:30pm
Show starts at 6pm
20 minute intermission
Savory and sweet plates & bar service available for purchase
Dress: Holiday Attire
TOCCATA Pre-Show Reception
Raise a glass of cheer with these special tickets! In addition to the show, this package includes a preview performance with a cocktail hour hosted by Santa featuring champagne, beer, wine, gourmet holiday hors'd'ouvres with specialty cocktails available. This upgrade allows guests to get extra cozy by the fire in the lavishly decorated Merry Wonderland as well as prime choice of seating for the show. Starts at 5pm.
EVENT PRICE
-Performance only: $60
-Performance + pre-show reception: $85
ABOUT TOCCATA – TAHOE SYMPHONY
The Orchestra and Community Choral Artists of the Tahoe Area (TOCCATA) was founded in 2005 by James and Nancy Rawie as a 501-C-3 non-profit musical arts organization based at Lake Tahoe, Nevada. Toccata's mission is to raise awareness and appreciation of classical orchestral and choral music by bringing quality affordable performances to the greater Reno-Tahoe Area, and to provide a venue for accomplished musicians to display and develop their talents.