Tribute to Carl Sagan with Tahoe Star Guide Tony Berendsen
7:00 PM - 8:00 PM
Sep 05, 2020
Virtual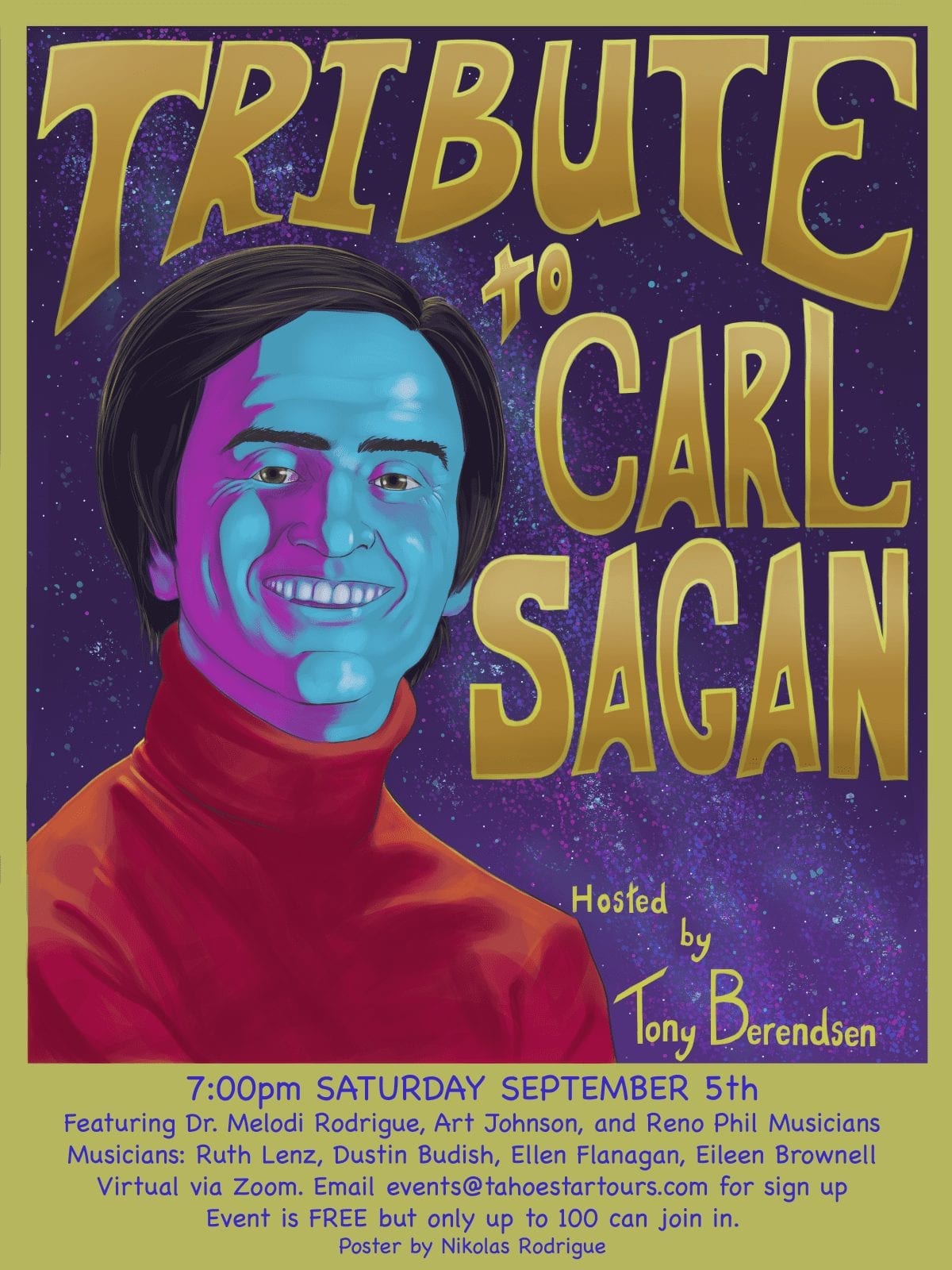 Join Tahoe Star Guide Tony Berendsen in a touching Tribute to Carl Sagan, the influential American astronomer and science writer.
The 40 minute virtual event will feature and array of intriguing speakers and musicians including:
Dr. Melodi Rodrigue, a professor of Physics at the University of Nevada, Reno
Art Johnson, past Director of the Fleischmann Planetarium in Reno
Reno Phil Musicians including Ruth Lenz, Dustin Budish, Ellen Flanagan and Eileen Brownell
The free event will take place via Zoom but will be limited to 100 people.  Email [email protected] to sign up and learn and pay tribute to to one of the great American scientists.