Truckee Community Theatre Presents: It's A Wonderful Life & Christmas Chaos
6:00 PM - 9:00 PM
Dec 18, 2018
15 – 40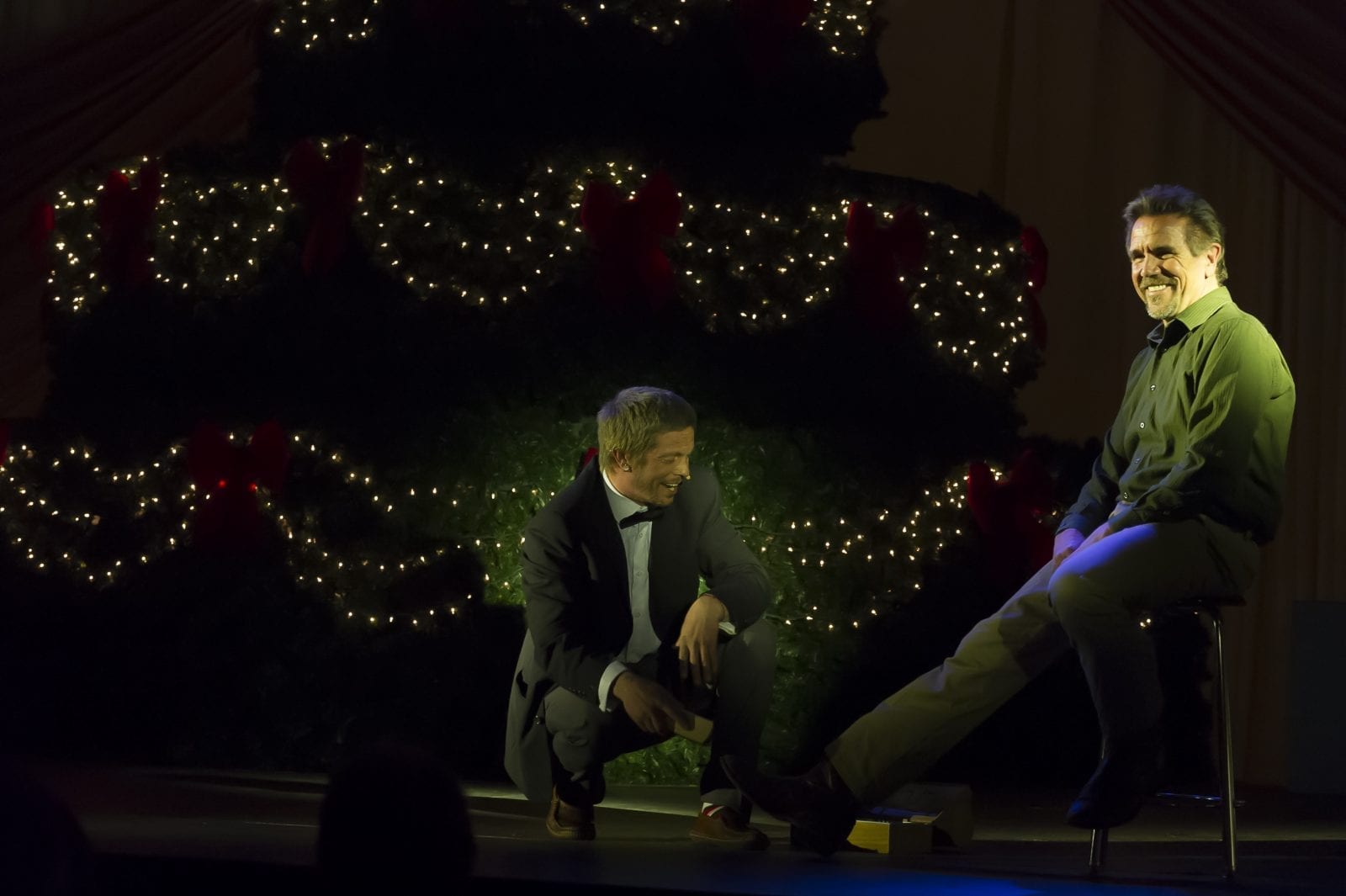 ACT ONE is based on the classic holiday movie with a clever twist thrown in: the story is staged as a live radio broadcast! Actors portray numerous characters, and sound effects are done by Foley artists. It's a Wonderful Life is about the life of George Bailey, a generous and well-meaning man who has become downcast and tired of life. It will take a lovable angel to show George what life would be like if he hadn't been born, leading George to have a change of heart and understand the true spirit of the holidays.
Then, gadzooks!!! A Christmas Chaos takes the stage in ACT TWO. The Royal Shakespeare Company hasn't arrived as promised to perform their stirring rendition of "A Christmas Carol." So our intrepid band of hapless actors and technicians must put together their own production in only seven hours! Christmas Chaos is a hilarious backstage comedy that pokes fun at the classic novel and everything that can go wrong with a theatrical production.
Details
Pre-Show Reception starts at 6pm
Doors open at 6:30pm
Show starts at 7pm
Ticket Prices
Adult (18+): $25 Performance only | $40 Performance plus Pre-Show Reception
Child (5-17): $15 Performance only | $30 Performance plus Pre-Show Reception
4 & Under: FREE
Tickets available mid-October and are non-refundable
It's A Wonderful Life & Christmas Chaos Pre-Show Reception
Raise a glass of cheer with these special tickets! In addition to the show, this package includes a preview performance with a reception featuring champagne, beer, wine, specialty non-alcoholic beverages, and gourmet holiday hors'd'ouvres. This upgrade allows guests to get extra cozy by the fire in the lavishly decorated Merry Wonderland as well as prime choice of seating for the show!