Truckee Dance Factory Student Showcase
2:00 AM - 8:00 PM
Jun 04, 2017
North Tahoe High School
15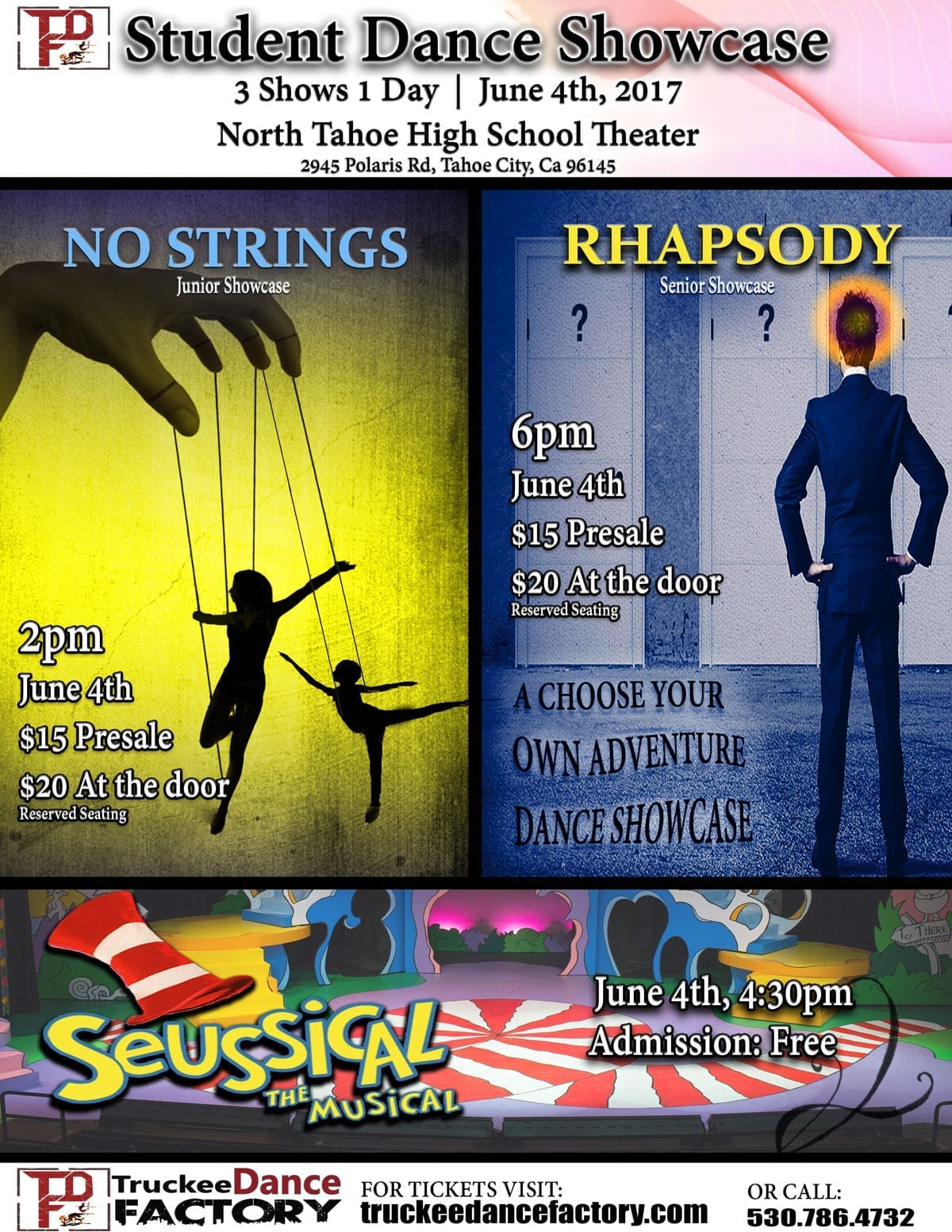 What does the jungle, outer space and mermaids have in common? Come find out at Truckee Dance Factory's new 'Choose Your Own Adventure' dance showcase. This unique performance puts the power in the hands of the audience. Collectively, audience members will decide how the story unfolds. 'Rhapsody' is about the power of choice and the implications it has on significant points in our lives. This multimedia journey will feature original video production and Truckee Dance Factory's advanced student dancers. Come join us in the FIRST EVER choose your own adventure dance performance!
TDF's junior dancers will be featured in 'No Strings'. A production inspired by the childhood classic: Pinocchio.
'Rhapsody' will be held on June 4th at 6pm and 'No Strings' at 2pm in the North Tahoe High School theater: 2945 Polaris Rd, Tahoe City, CA 96145
There will also be free preview of TDF's acting and singing class' production of Seussical the Musical at 4:30pm.
Tickets are available at truckeedancefactory.com
$15 adv. $20 door at the door. Seating is reserved and limited.
Questions? Email [email protected]