Virtual ~ Sierra Watercolor Series
4:00 PM - 5:30 PM
May 31 - Jun 14, 2020
online "Zoom" platform
20 – 50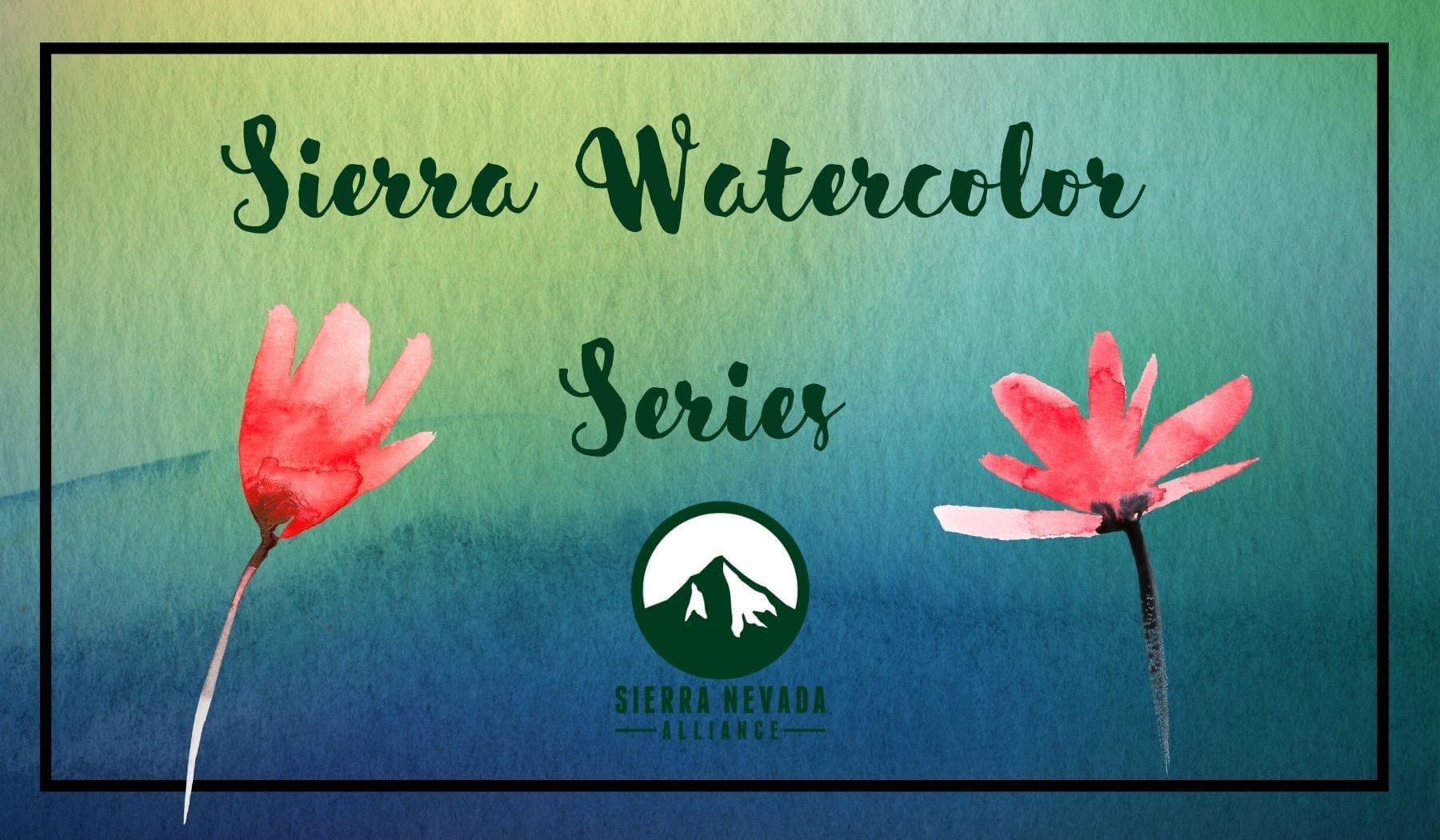 Spring is here! Let's get our journals out and have fun exploring how to draw and watercolor paint beautiful landscapes, migrating song birds and wildflowers of the Sierra Nevada. Sign up here. This will be a series of three 90 minute classes once a week. Participants can either sign up for one class or the series of three classes. We will be using a live stream format (Zoom). We will be sketching and painting on 140 lb watercolor paper for a beautiful finish. Each class costs $20. The series of 3 classes costs $50. All proceeds will support the Alliance's work.
Paintings will include:
May 31 4:00-5:30- Wild Flowers
June 7th 4:00-5:30- Western Tanager
June 14th 4:00-5:30- Mount Tallac Landscape
About The Instructor:
Since 1998, Gina Calderon Stowell has been teaching visual art classes to the delight of children in the Lake Tahoe area. In 2004, she incorporated a nonprofit arts organization, The Elementary Arts Program now called BATS and implemented the fine arts program in all five LTUSD elementary schools in our community with the help of 150 parent volunteers reaching over 2,000 students. She has also organized and taught fine art classes for the Valhalla Arts and Music Festival at the Tallac Historic Site, Lake Tahoe Community College "Kids College", L.T.C.C. Community CONNECT, L.T. Middle School After School Enrichment, and Visions in Education Charter School. Whether in a Kids College Workshop or in her own back yard, Gina recognizes her young pupils as artists, teaching the basics of fine art while giving them the tools to make their own creative decisions. She works hard to encourage the child's creative impulses, and to promote free expression.