Wanderlust Yoga & Music Festival, Squaw Valley 2019
All Day
Jul 19-22, 2018
Squaw Valley Resort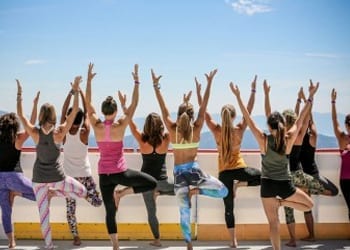 Peak Wellness
Wanderlust's mission is to help you find your true north, wherever your journey may take you. We've hand-selected world-renowned guides—yoga and meditation teachers, outdoor instructors, musical performers, speakers, artists and chefs—to light your path. In 2019, we're offering even richer experiences like full-day Thursday immersions and new heart-pumping HIIT classes to make Squaw Valley an unforgettable waypoint in your journey to true north.
Wanderlust Festivals are all-out celebrations of mindful living. They start by bringing together a remarkable group of yoga and meditation instructors, musical performers, speakers, artists and chefs for a four-day retreat in the world's most awe-inspiring natural resorts. But Wanderlust is about more than our lineup: it is a truly participatory gathering, a place to learn, practice, and grow.
· North Lake Tahoe/Squaw Valley Vacation Rentals

Scroll down to view lodging in Squaw Valley
---
The Village at Squaw Valley
Situated in the heart of the Wanderlust experience, the Village consists of five separate buildings. Nearly all Village rooms are suites, offering full-size kitchens with granite countertops, a full-size family room with automatic gas fireplace, private balcony and hydronic heating.
---
Squaw Valley Lodge
Enjoy a true mountainside location just steps from dining and festival activities, yoga and music sites. The Lodge offers spacious and well-appointed condominiums that blend the comforts of home with the finest of hotel amenities and services. Unwind in our complimentary swimming pool, health club with sauna, steam room, complete exercise facility, and three indoor and three outdoor spas.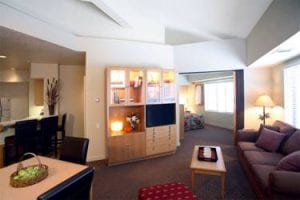 ---
PlumpJack Squaw Valley Inn
Tucked at the base of the Sierra Nevada Moutains in North Lake Tahoe, just steps away from the legendary Squaw Valley USA, PlumpJack Squaw Valley Inn was built as the home for the 1960 Winter Olympic delegation. Comfortable and casually elegant, our Lake Tahoe mountain escape offers an intimate resort experience, complete with fine dining and attentive staff that's dedicated to making your stay a delightful one. Room rates include hot breakfast buffet for two guests in king rooms and four guests in double queen rooms.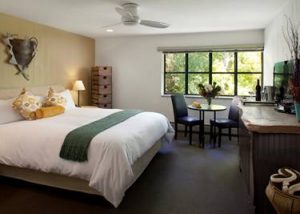 ---
Red Wolf Lodge
Nestled at the foot of the mountain near the Alpine Village, Red Wolf Lodge at Squaw Valley is the perfect home base for all your Wanderlust adventures. In the morning, enjoy breakfast in the comfort of your condo; with a full kitchen, you'll have everything you need. In the evening, relax in one of three outdoor spas or give your body a little TLC in the dry sauna before falling asleep in your cozy bed. The friendly staff is here to welcome you.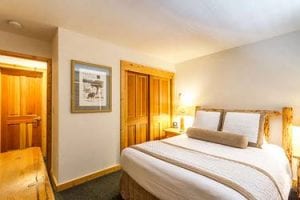 ---
Resort at Squaw Creek
Resort at Squaw Creek offers luxurious accommodations with grand picture windows that reveal sweeping views of the Sierra Nevada range, ancient ponderosa forests and lush meadowlands. To complement the spectacular outdoor environment, each room and suite presents muted tones and rich textures, which create an inviting ambiance that helps you feel at home – right here in the heart of the Sierra.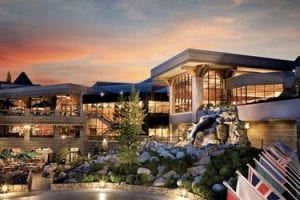 ---