Watch Classical Tahoe on PBS Reno
9:30 PM - 9:30 PM
Jan 01 - Feb 05, 2021
Virtual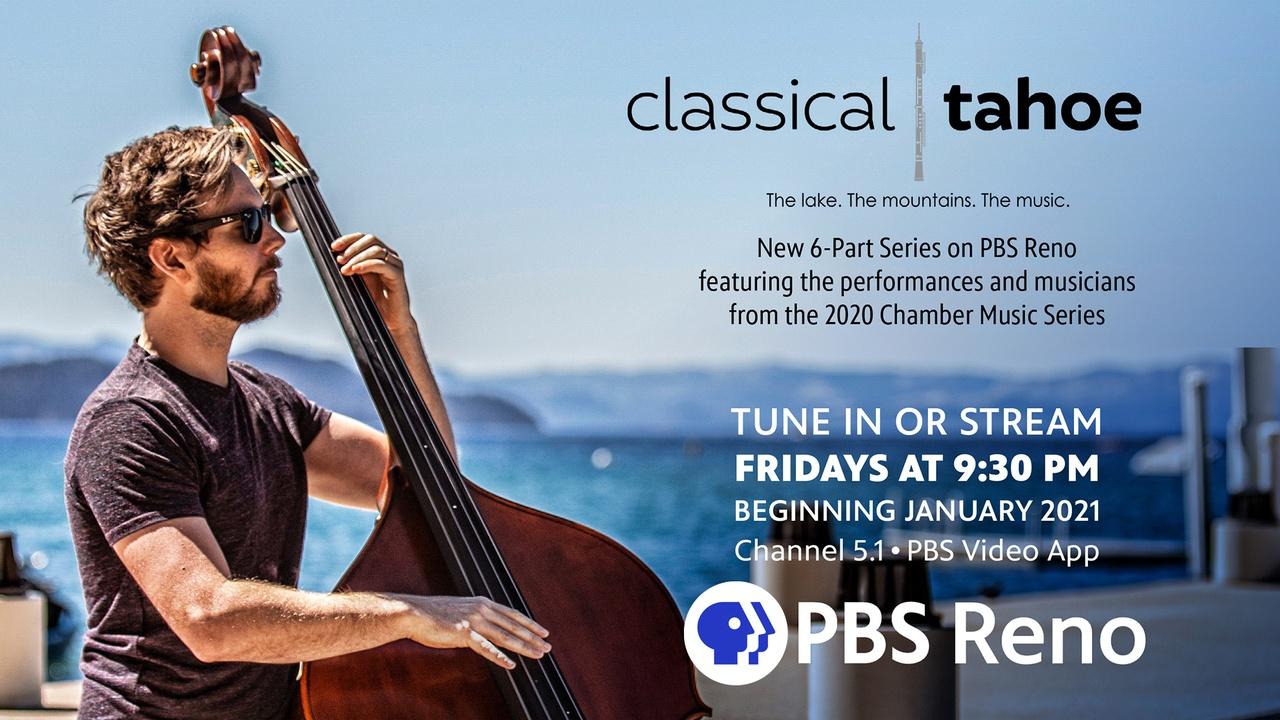 Tune in or Stream Fridays at 9:30 PM Pacific: January 1 – February 5, 2021
In Summer 2020, Classical Tahoe pivoted from an Orchestra Festival to a Chamber Music Series despite the challenges of the pandemic and the loss of Maestro Joel Revzen.
PBS Reno brings viewers 6 episodes of performances, musician interviews, and behind the scenes glimpses from the three-week Chamber Music Series.
How to Watch Locally:
Beginning January 1st, 2021, PBS Reno will broadcast Classical Tahoe on Fridays at 9:30PM Pacific with an encore broadcast Sundays at 4PM Pacific. Watch locally on PBS Reno – channel 5.1 via broadcast television, satellite, or Spectrum cable.
PBS Reno serves northern Nevada, Lake Tahoe, Truckee, and several areas in northeastern California. A map of our coverage area is included below. You can also turn on your local PBS station, and if it says PBS Reno in the lower right-hand corner, you're in the right place!
How to Watch from Anywhere in the World:
PBSReno.org
All episodes will be available free of charge at pbsreno.org/classicaltahoe. New episodes will be available each Friday at 10:30PM Pacific, immediately following their on-air debut. This content is available on-demand and worldwide through PBSreno.org and will continue to be hosted indefinitely.
PBS Video App
The Classical Tahoe series is also available free of charge on the PBS Video app on your smart TV, iOS device, or Android device. Simply search for Classical Tahoe to view the performances. Each performance will be available at 10:30PM on the Friday of its on-air debut. The PBS Video app does not require membership or any purchase and is available worldwide.