West Shore Clean-Up Day
9:00 AM - 12:00 PM
Jun 03, 2017
Homewood Mountain Resort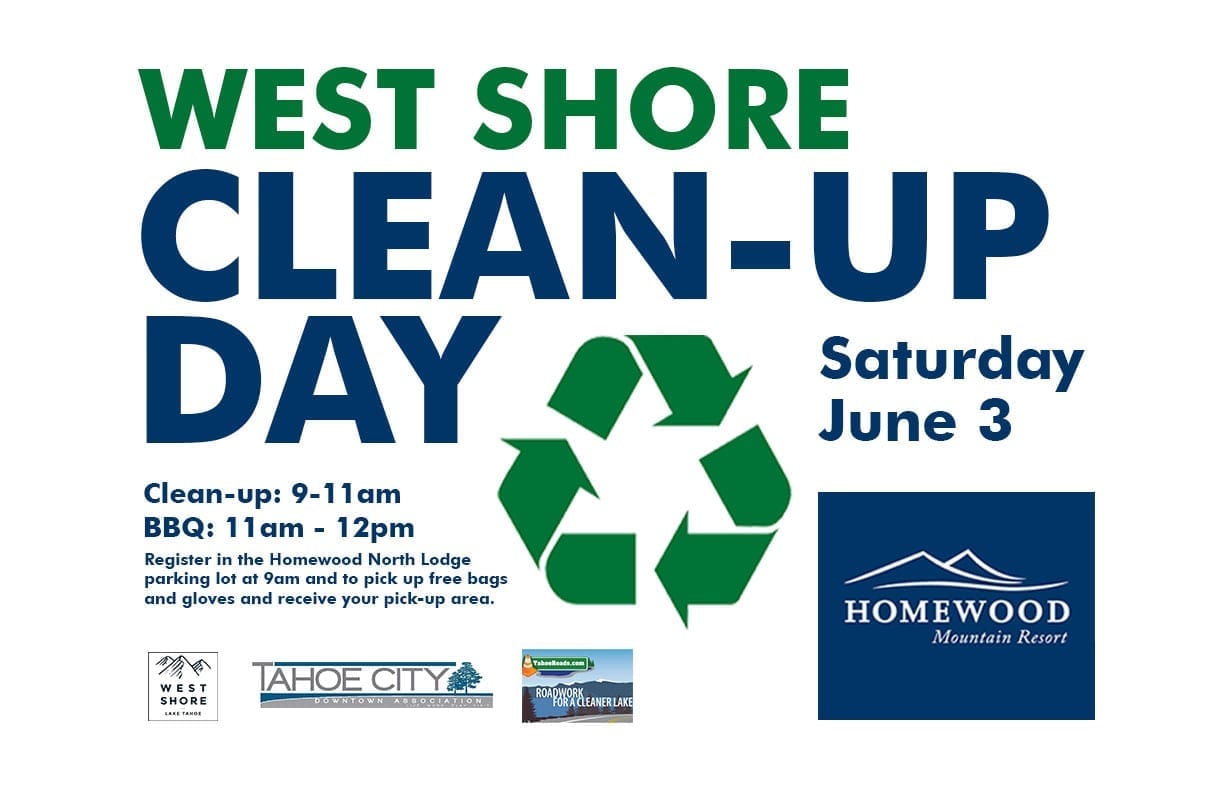 Join Homewood Mountain Resort on Saturday, June 3rd for the West Shore Clean Up Day! We will be focusing on cleaning up bike paths and surrounding areas in our beautiful community.
Pre-registration is not required and participating is easy! Stop by Homewood Mountain Resort at 9 am on Saturday morning to receive your cleaning assignment and cleaning supplies.
To celebrate these efforts we will be hosting a BBQ from 11 am – 12 pm, outside at the North Lodge for anyone who participated.
We're proud to host this event in conjunction with the West Shore Association, Tahoe City Downtown Association, and Tahoe Roads (Tahoeroads.com). Join us in keeping Tahoe beautiful!