Winter Wine Dinner – Prisoner
6:00 PM - 9:00 PM
Mar 12, 2016
Resort at Squaw Creek
80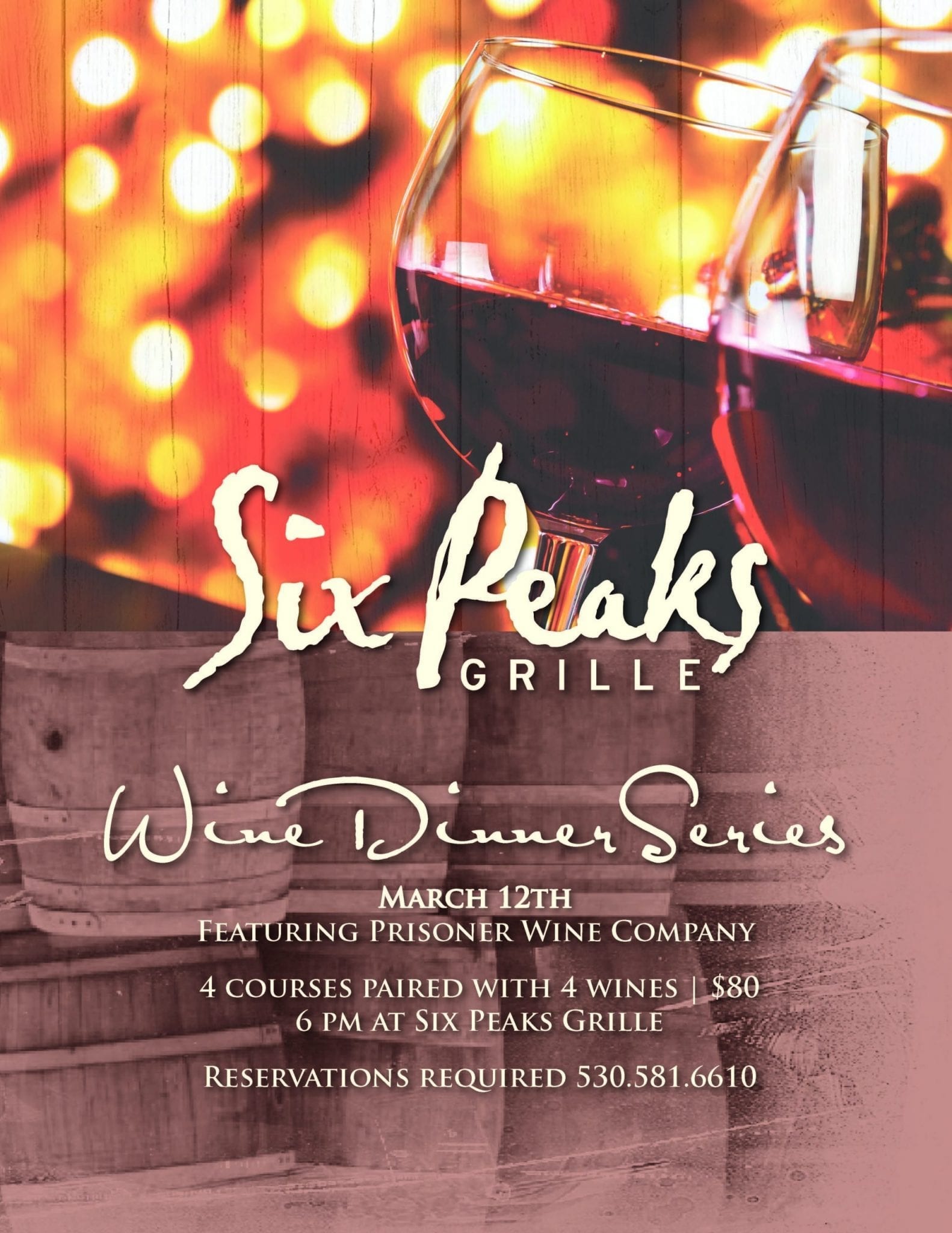 Join us Saturday, March 12th at 6 pm for a Winter Wine Dinner featuring Prisoner Wine. Our Winter Wine Dinner Series features local winemakers who attend the event to chat with guests about all of the wines that they pair with the four-course dinner. Squaw Creek Executive Chef Jason Friendy and Chef Charlie Trexel will host an interactive appetizer station that guests can enjoy before their seating.
The dinner will be in Six Peaks Grille, which is Resort at Squaw Creek's fine dining restaurant that overlooks the mountains and peaks of Squaw Valley. Four courses paired with 4 wines | $80.
Reservations required 530.581.6610.
Book your stay with us early, to join this popular event!