Guide to the Best Pokémon Catching in North Shore
In North Lake Tahoe we're in the pursuit of catching "'em all!" – the sun rays, scenic views, and all the Pokémon spawning along the mountains and shorelines.
Even along the tippy tops of the Sierra Nevada rim, cell phone service is strong in the North Shore. So pack some sunscreen, comfy shoes and an extra phone battery pack, then follow our guide to be the very best Pokémon trainer on the North Shore.
What kind of Pokémon are available?

Water types are in abundance along the North Shore; you'll also find plenty ground, flying, rock, grass, bug and psychic types between the lake shore and mountain peaks. Catch Seels in The Village at Squaw Valley or Clefairys in open fields along the road and hiking trails.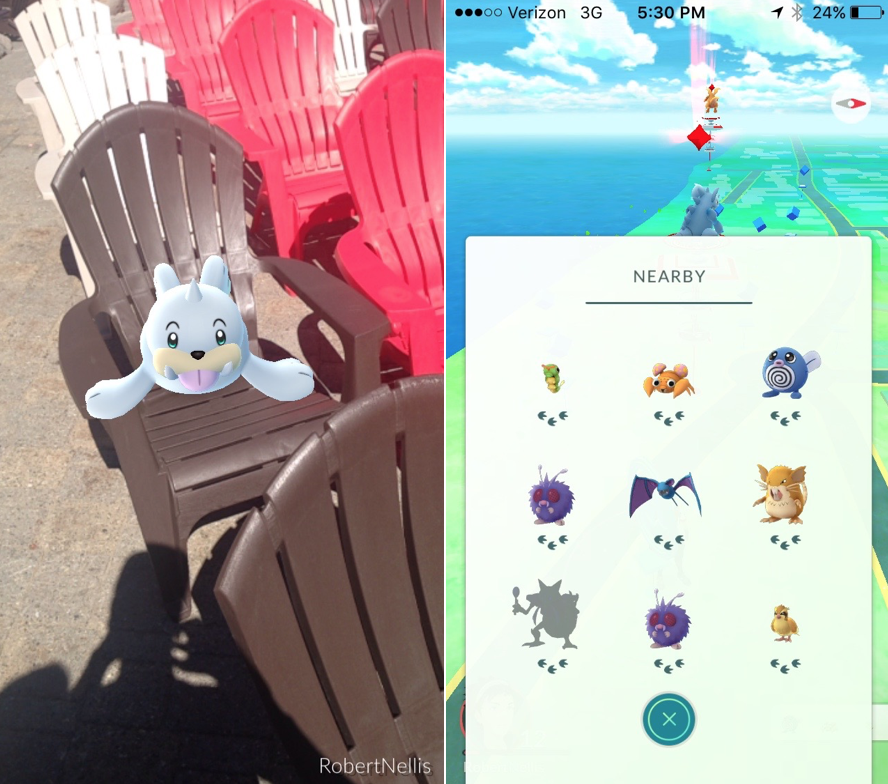 Best Places to Hunt
Any master trainer knows shopping centers have the highest concentration of Pokestops and gyms. Find these everywhere in Kings Beach and Tahoe City. Throw an egg into an Incubator and walk up and down along Kings Beach's one-mile strip refilling on items while hatching 2km, 5km and 10km eggs along the way. Explore the beaches and one of the restaurants around, you won't be alone. While many of the Pokestops and gyms gather in high traffic areas, hotspots pop up all around the North Shore. Take a drive along North Lake Tahoe stopping at Pokestops and scenic venues along the way like the drive from Incline Village up to Mt. Rose with multiple Pokestops and grass types along the way.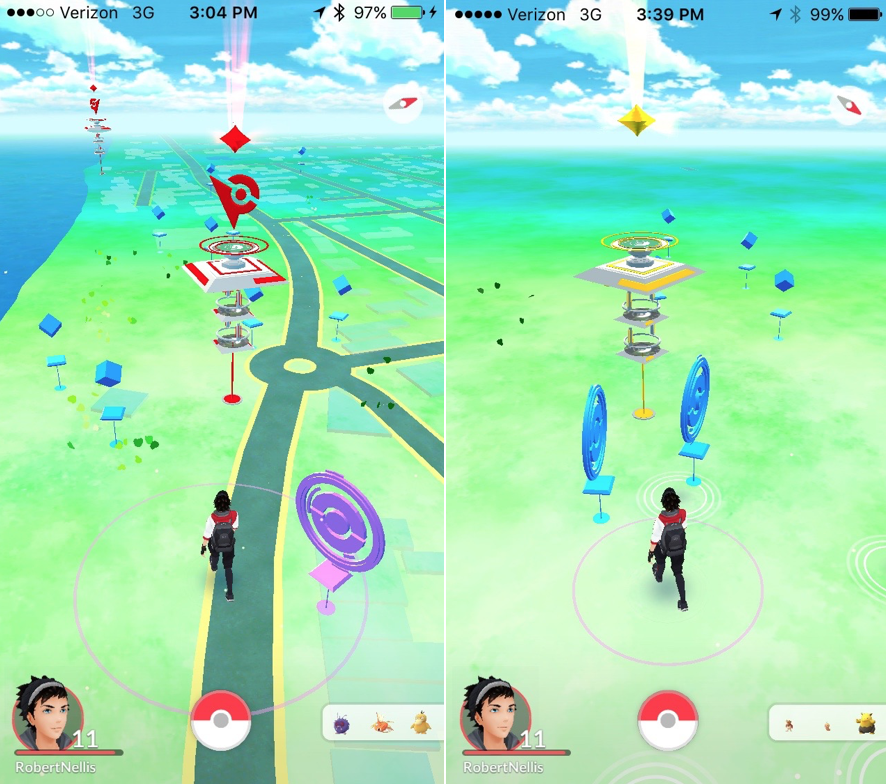 Enjoy a Break and Drop a Lure
Need a breather after a morning of rock hopping in Sand Harbor, or afternoon of mountain biking in Homewood? Take a break to catch a Pikachu or an evolved Pokémon, if you're lucky. Drop a lure on your avatar or a nearby Pokestop and let the Pokémon come to you.
Activity Ideas

In the parking lot for the Mount Rose trailhead, beat the nearby gym to become king of the virtual hill. Next, conquer Mount Rose, the highest point in Washoe County, and any Pokémon you catch along the way. For a more relaxing Pokémon adventure, float down the Truckee River starting in Tahoe City. With a waterproof case in hand, drop a lure on yourself and float down the river letting all the water types come to you. Then battle the gym at the end of the ride inside the River Ranch restaurant with all the Pokémon you caught along the way.