The Chateau
775-832-1240
955 Fairway Blvd., Incline Village, NV 89451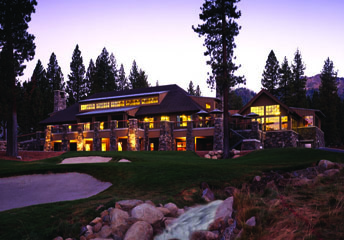 Seating for up to 300. Mountain, lake and golf course views. Full kitchen.
Meetings And Conferences
775-832-1303
The Chateau at Incline Village(TM) has classic Lake Tahoe charm with a modern edge. Vaulted timber ceilings, large stone fireplaces, spacious covered decks and expansive mountain and lake views will create a lasting impression for you and your guests. Our flexible, 5,200 square foot Grand Ballroom can easily be divided into three rooms to fit the size and style of your golf event, anniversary, birthday, business function, or any other event you wish to hold here at the majestic Chateau at Incline Village(TM).
Location:
The Chateau is 32 miles from the Reno International Airport, 1.7 miles from Mt. Rose Hwy (NV-431) - left on Country Club and a right on Fairway Blvd.
Meeting Rooms:
We offer meeting rooms setups: theater, u-shape, classroom, hollow square, conference, reception, exhibit space, banquet.
The client has the option to have a zero waste event.
Services & Facilities:
- Stage
- Ceiling height - Lowest beam is 10 feet high
- Group number accommodation - Diamond Peak = 222, Crystal Bay = 206, Sierra = 222 (max occupancy)
- Inside/outside event flow
- Dinner/Dance
- Lobby accommodation
- Internet accessibility
Catering/Banquets:
- Vegetarian gluten-free, dairy free menus
- Theme dinners