Fallon Multimedia
530-412-1259
Reno, NV 89511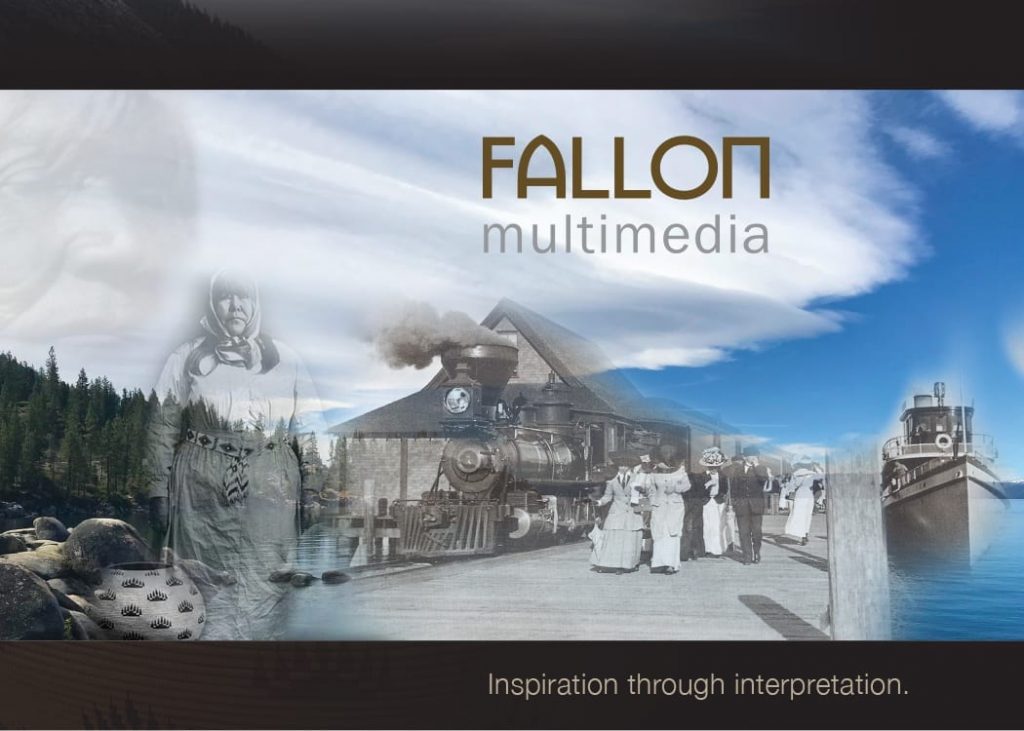 We are a team of experienced and diverse design and marketing professionals offering creative services for a variety of programs. Each project is approached with a passion for quality of life, education and environment, achieving the best results possible through teamwork and integrity.
Full Amenities List
Our firm offers over 25 years experience in the following:
· Interpretive Planning and Design (research / development, copywriting, design, fabrication)
· Icon / Logo / Brand Identity Development and Messaging
· Stewardship Messaging (environmental / educational messaging- tag lines, imagery, icons)
· Illustration
· Advertising Campaign Creation and Outreach (web and print)
· Locator Map Design and Illustration (roads, park trails, bike trails, hiking trails, properties, recreation, trail maps)
· In-House and Outdoor Wayfinding Signage
· Collateral Development (brochures, posters, rack cards, post cards, newsletters, direct mail pieces)
· Large Format Creations - Exhibit and Trade Show Booth Development and Design
· Outdoor Creative (billboards, panels, banners)
· Website and Web Banner Design
· Directory & Magazine Creative
· Custom Invitations
Current and past clients include:
· State of Nevada (State Parks)
· USDA Forest Service
· Bureau of Land Management
· Great Basin Institute
· Washoe County
· Placer County
· Nevada Division of Wildlife
· North Lake Tahoe Resort Association
· Incline Village Crystal Bay Visitors Bureau
· Tahoe Truckee Area Regional Transit / Truckee North Tahoe Transportation Management Association
· TART
· Tahoe Transportation District
· Tahoe Regional Planning Agency
· Lake Tahoe Visitors Authority
· City of South Lake Tahoe
· EXL Media
· PricewaterhouseCoopers
· NATA Compliance Services
· Lake Tahoe Shakespeare Festival
· Western Bariatric Association
· National Oceanographic and Atmospheric Administration/San Mateo County
· UC Davis Tahoe Environmental Research Center
· Town of Mammoth Lakes
· Public Transportation District of Nevada County
· Tahoe Public Art
· Lake Tahoe Music Festival
· Incline Village General Improvement District
· Parasol Foundation
· Tahoe Truckee Community Foundation
· Cal Ramic
· Piper's Opera House
We donate time to animal resuce and rehabilitation projects such as the Wings Program-Humans Helping Horses (http://www.wings programs.org) and are always open to creative projects for a good cause either animal or human.