North Lake Tahoe's Secret Season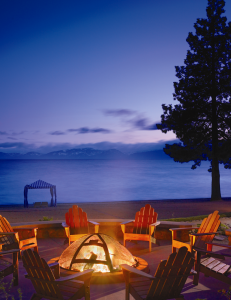 Travelers are always looking for empty beaches, quiet hotels and a destination all to themselves. In a popular location such as Tahoe that can be a challenge. But there's a secret. Head to Tahoe during the last two weeks of June and the last two weeks of August to enjoy the area before or after the peak summer season. It's also one of the best times to take advantage of area deals.
With a good portion of Tahoe's summer business made up of families, many travelers must adhere to traditional school closings and openings. Traveling when school is still in session gives guests the opportunity to save as many regional businesses eager to attract visitors during this four-week period provide some of the summer's best values. It's also a great time for families with children in private schools and track programs to call Tahoe home as their schedules may differ from public schools.
But what guests to North Lake Tahoe won't be giving up is the spectacular weather. June marks the official start to summer and boating season with highs in the 70s. August is a bit warmer with highs in the upper 70s and low 80s.
What Tahoe-goers will notice is having the lake's 72-mile shoreline mostly to themselves, as well as the hiking and mountain biking trails and out on the water.
According to Parks Superintendent Roger Adamson of the Tahoe City Public Utility District, their trail numbers along the popular paved Truckee River bike path from Tahoe City to Squaw Valley nearly double in July and early August compared to North Lake Tahoe's early and late summer periods.
Operations Manager Darren Kramer of Obexer's Marina on the West Shore, the oldest marina in Lake Tahoe, also sees peak business during the height of summer. "Although we have a handful of clients that launch their boats over Memorial Day weekend, things don't really pick up until right before Fourth of July."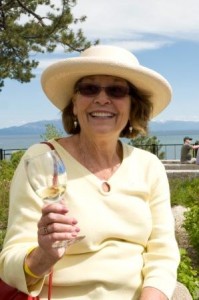 The last two weeks in June and August are also marked by a number of special events, including the Tahoe City Wine Walk (June 18) when guests sample at more than 30 wine and food locations overlooking Lake Tahoe. Visitors burn off those calories at the Burton Creek Trail Run 5K, 10K, Half Marathon and Marathon (June 19) along a beautiful challenging trails system within the West Shore's Burton Creek State Park. The Tahoe Rim Trail Association offers a "Vistas, Lakes and Wildflower" trek (June 25) as part of their summer hiking season along 10 miles of Tahoe's famed trail. For those that like it hot and spicy, the 3rd Annual Truckee Chili Cook-Off (June 26) at Truckee Regional Park has the area's best chili cooks competing for top honors.
The last two weeks of August are equally busy with a bevy of events, such as the Lake Tahoe Shakespeare Festival's presentation of one of Shakespeare's more traditional plays, "Twelfth Night," (August 16-21) outdoors and on the beach at Sand Harbor State Park. Tahoe Adventure Company gets guests on the water or trails via a guided kayak or hike followed by a brilliant tour of the midnight sky, called Astronomy Adventure: Neptune and the Distant Gas Giants (August 22), with professional astronomer Tony Berendsen. Squaw Valley USA continues with its free Bluesdays (every Tuesday through the end of August, including August 16, 23 and 30) with national acts on the Events Plaza Stage and "blue plate" specials at village restaurants.
Get more information about North Lake Tahoe's secret season, as well as a list of events, activities and outfitters. And, for the best bargains, including lodging, check out the website's Cool Deals, which is updated daily.