August 2022
Ask anyone what they think of first when they hear the word "camping" and there's a good chance they'll mention tents, outdoors or adventures. The outdoors and adventures are still mainstays of the camping experience, but options of where to sleep have expanded in recent times.
For experienced campers, some won't consider taking anything that won't fit in their overnight backpack. While first-time campers often prefer a well-equipped tent or even an established campsite, preferably with a bathroom and electricity.
Wherever you choose to hunker down in North Lake Tahoe, you'll most likely be surrounded by the incredible granite peaks of the Sierra Nevada and near the sparkling waters of Lake Tahoe, the largest alpine lake in North America. You'll also appreciate close proximity to trails, beaches and some of the area's best restaurants. Enjoy!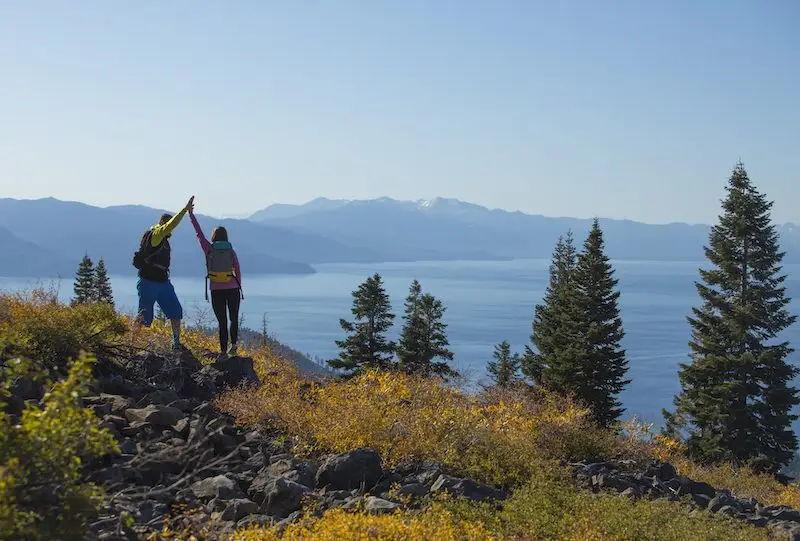 BACKPACKING
Experienced hikers who relish a true challenge and have two weeks to do so should consider the Tahoe Rim Trail, a 165-mile path that forms a loop around Lake Tahoe while passing through both California and Nevada. Spectacular views, beautiful wildflowers, conifer forests and elevations that reach as high as 10,338 feet are just a few of the highlights of this long-distance excursion.
As far as one can get from luxury-style camping, backpacking requires getting the most use out of the least equipment. A sleeping bag, food, sunscreen and insect repellant are just a part of what you'll want to take. Alpenglow Sports in Tahoe City can help you find the best minimalist gear for maximum adventure and fun. Remember, however, that whether you're camping on established land or hiking through the backcountry, make sure you have everything you need before you head out. Conditions and weather throughout Lake Tahoe can take unexpected turns, so keep a close eye on weather and avalanche risks up until an hour before departing.
And if a roof over your head is more your speed after a day of backpacking, you can book one of the Truckee Donner Land Trust's Frog Lake Backcountry Huts. Accessible on foot or bike in the snow-free months and by ski, snowboard or snowshoe in the winter (with appropriate fitness, experience and avalanche education), these huts offer a new, previously unavailable option for overnight adventures in the northern Sierra.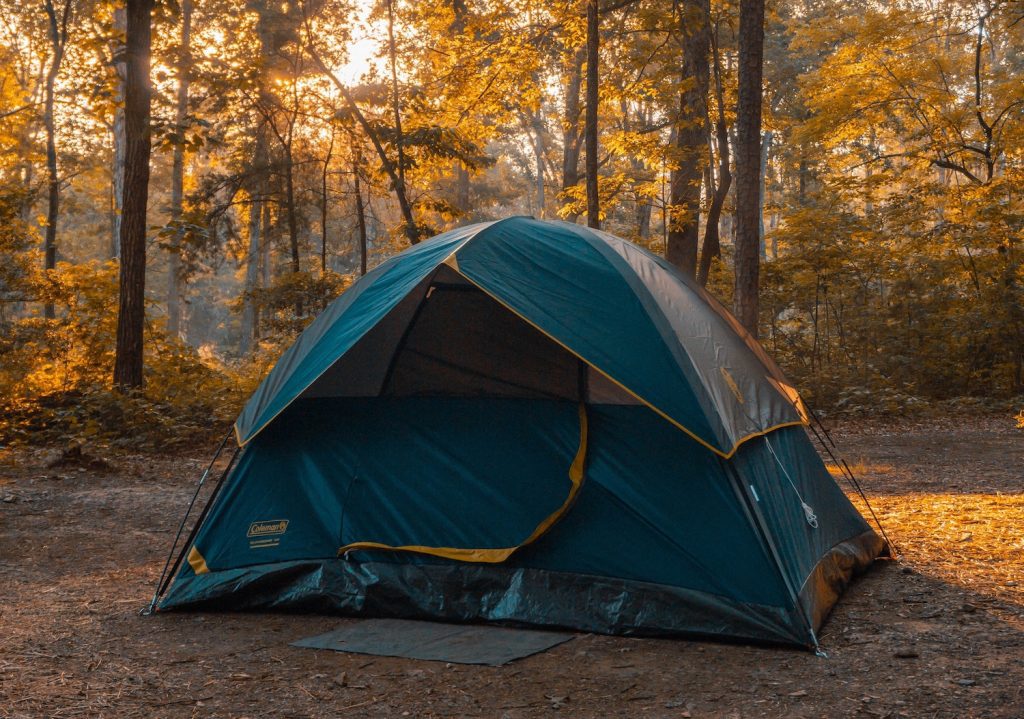 TENT CAMPING
No matter how you spent your first stay in a portable polyester palace, it was no doubt a memorable time. Tenting remains the most popular way of camping, according to Kampgrounds of America.
North Lake Tahoe weather is practically perfect during the summer season, with highs anywhere from the 70s to the 90s and nighttime temperatures in the 50s. Set up your tent in a dry, rock-free area, then get ready to spend the majority of your time enjoying the natural habitat and telling stories around a responsibly created campfire, which may be restricted in some areas, especially in the summer and fall. There's no better way to see the stars or marvel at a meteor shower than camping under a clear sky, away from city lights.
Silver Creek Campground, located about 7 miles south of Truckee, California, is situated along the Truckee River and offers both open and shaded-tree sites that are designated for tent camping only. Sites are equipped with a picnic table, campfire ring and grill, along with access to bathroom facilities and drinking water. Each site also features a bear box which must be used to store food and other scented items. Wildlife – especially bears – can smell food from miles away, so it's important to stash food and other items in the bear box when not being consumed.  
While you're in Truckee, take a short drive to Cyclepaths and rent mountain bikes for the whole group. Or if you brought your own, the shop has easy bike trail access to a variety of paths, including to the Emigrant Trail and Historic Downtown Truckee.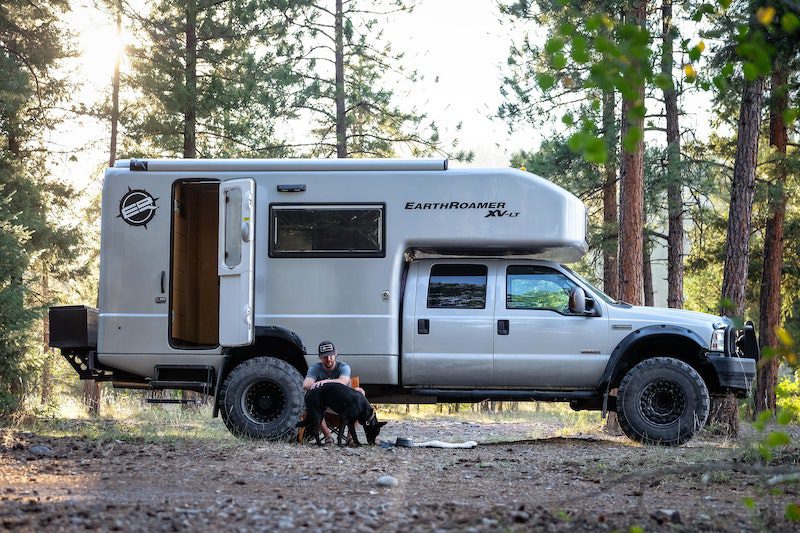 RV CAMPING
If your group enjoys the glory of the outdoors but prefers having a kitchen, bathroom, sleeping quarters and more, a recreational vehicle is for you. RVs come in a variety of types, including motorhomes, camper trailers and more. You can choose one with just the basics – sleeping quarters and basic cooking equipment – or go all the way and choose luxury amenities like air conditioning, a shower and satellite receivers.
William Kent Campground, located about 2 miles south of Tahoe City, offers dozens of RV camping sites with restrooms and drinking water availability. Situated on the shore of Lake Tahoe, you can enjoy a day of hiking, swimming, sightseeing or sit back and take in the incredible view. Rent a Tahoe City Kayak stand up paddleboard or kayak or explore the area by joining one of their kayak tours. While you're in Tahoe City, make sure to stop at Tahoe City Chocolates for some of the best handmade candies around.
GLAMPING
Backpackers and tent campers may scoff at the thought of glamping – a combination of the words glamorous and camping – but not everyone is willing to do without the conveniences most people have become accustomed to.
According to Glamping.com, the available options run the gamut, from luxury tents and tipis to luxury lodges and villas. In between, glamping accommodations are available in domes, treehouses, yurts and more. A trailer can be considered a glamper if it includes all the luxuries of a hotel room. You can always go way out of the box by glamping in a train, plane or even an ice hotel.
Many RV parks offer cabin rentals allowing you to have all the amenities of home while being immersed in nature. Coachland RV Resort offers fully furnished rental cabins that come equipped with everything you would need to enjoy your stay, including a full-size refrigerator, microwave and dishwasher.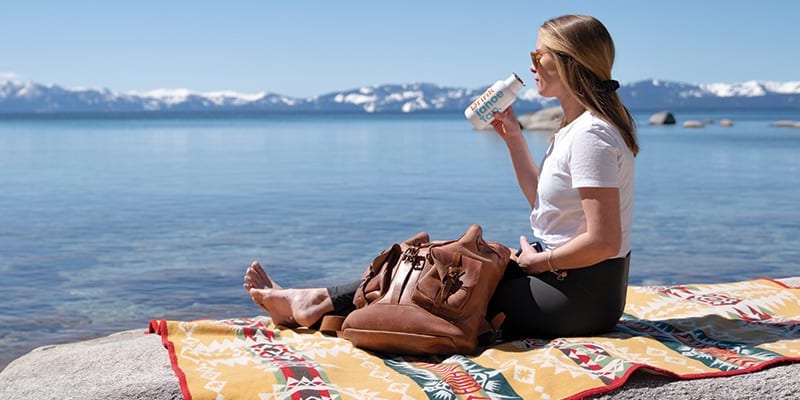 TAKE THE PLEDGE
To be one with nature is among the top reasons why travelers head to North Lake Tahoe for their camping adventures. The magnificence of the area is unmatched and keeping it that way falls not only on those who live or work here, but also on those that visit.
It is important for everyone to commit to following the Traveler Responsibility Pledge which reminds visitors and locals alike to travel with awareness and observe the impact of your individual actions. The tenets of the pledge include: Become a Steward of Lake Tahoe, Respect the Environment, Stay Educated, Keep Wildlife Wild, Be Fire Safe and Demonstrate Mindful Travel.