Lake Tahoe is the stunning jewel of the Sierra
With its vibrant and famous green to blue hues and iconic granite boulders, Lake Tahoe straddles the California-Nevada border, sits at 6,225 feet above sea level, and is surrounded by the majestic peaks of the Sierra Nevada and Carson Ranges. The surrounding mountain ranges vary in elevation from 9,000 to 11,000 feet. Lake Tahoe is the largest alpine lake in North America, and the second deepest lake in the U.S., with Crater Lake in Oregon being the deepest in the U.S. Lake Tahoe measures to 1,645 feet deep with an average depth of 1,000 feet. Lake Tahoe contains 39 trillion gallons of water, enough to cover the state of California 14 inches.
The North Shore of Lake Tahoe is a stunning 180 degree panorama calling more than romantics and outdoor enthusiasts. Scientists journey to this place to understand its incredible blueness and ensure that it remains an icon of pure alpine perfection. Whether your trip to North Lake Tahoe is about academic study, or simply with the hope of taking a few well-deserved days to enjoy the radiant light, we recommend exploring our towns and reveling in the multiple variations of fun found only in North Lake Tahoe.
Cultural History Fun Fact
The name Tahoe comes from a mispronunciation of the Washoe People's (Wašiw) name for Lake Tahoe, da.aw. The Washoe People spent summers at Da.aw and all parts of the territory. Once plentiful, Large Cutthroat trout lived in all the lakes and streams along with freshwater clams which sustained the Washoe People. Large and small game also was once plentiful. Plant gathering for food, utilitarian and medicinal use is still harvested in all parts of Wašiw lands today.
Transportation
Using our free public transportation, day or night, is one of the most effective ways of keeping Tahoe Blue, and leaving the driving to us!
See transit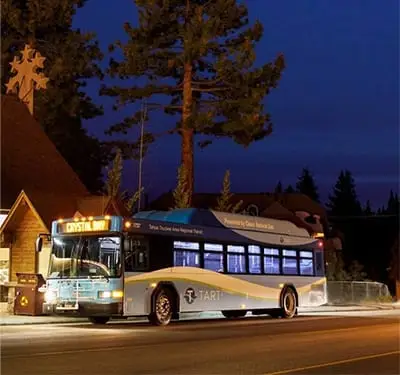 History and Facts
Doing some background prep on Lake Tahoe history before your first trip Tahoe trip? Or maybe you've lived here for years or you're writing your 5th Grade Geography report. It's good to know some of the history and fun facts of the Lake Tahoe area.
Find out more North Lake Tahoe History and Facts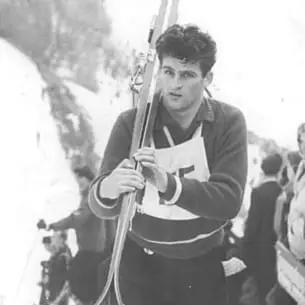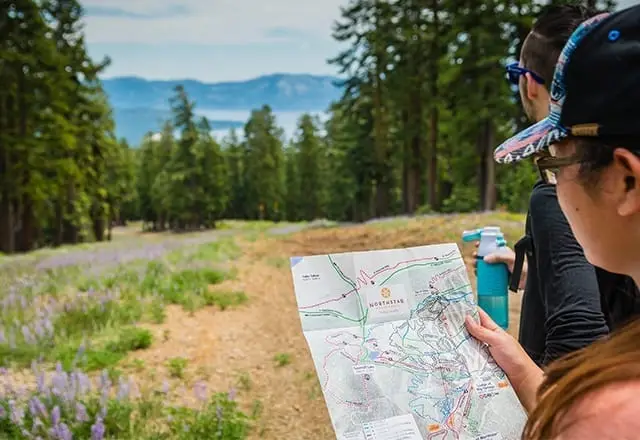 Trail Maps
Get out there, onto the trails and into the forests. These maps will equip you with a perfect plan to start you on your way.
Find out more about maps