North Lake Tahoe attracts locals and visitors alike with endless year-round activities in a setting like no other. From the crystal blue Lake Tahoe up to the magnificent granite mountain tops and stunning vistas of the Sierra Nevada, North Lake Tahoe offers hundreds of miles of beautiful trails.
If you're looking for a "wild" experience, look no further than our wildflower hikes. Our wildflower hiking is an experience to behold as bright colors abound when and where you may least expect them. Mountain elevation and orientation are largely responsible for the types of flowers you'll find, so if you know where to look, you can find wildflowers several times a year.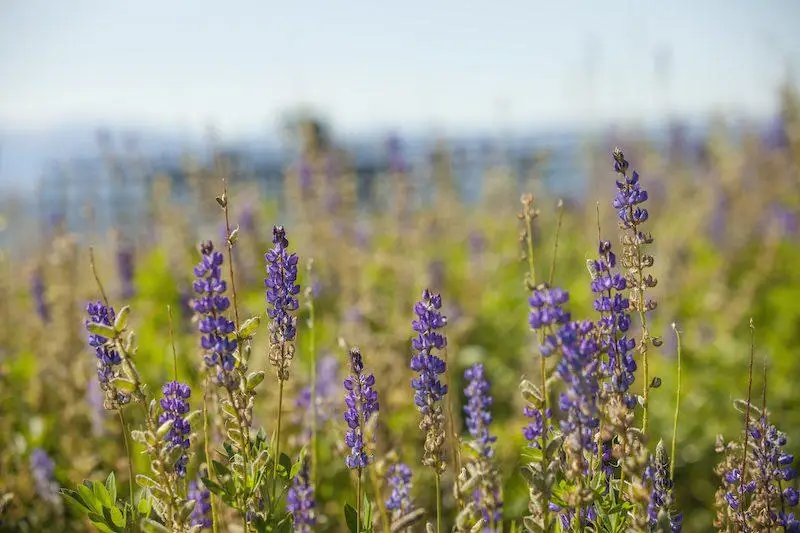 Why Wildflowers Bloom
The Elevation – Because of the old adage of April showers bringing May flowers, many visitors expect blooming flowers and wildflowers in May. But not so in North Lake Tahoe, specifically the Sierra Nevada mountains. Our bloom season for wildflowers is more unpredictable than most US locations, as our wildflowers bloom within specific elevation ranges at specific times of the year.
There are many species of wildflowers that grow at nearly any elevation in Tahoe. Woolly Mule's Ears can be found growing at high and low elevations. However, many wildflowers (especially unique ones) have a very specific elevation range at which they'll flourish.
The Previous Winter – If the previous winter has yielded a good amount of snow, then the runoff will continue to provide water to plants needing a wetter environment to thrive. These wildflowers needing more water generally won't be found at lower elevations due to the snow run offer slowing before it reaches that area.
Winters with heavy snow fall can also delay the bloom season by 1-2 months. Though even after a big winter, come July, the lower elevations will still be dry and showing signs of summer blooming while the higher elevations will still be snow covered.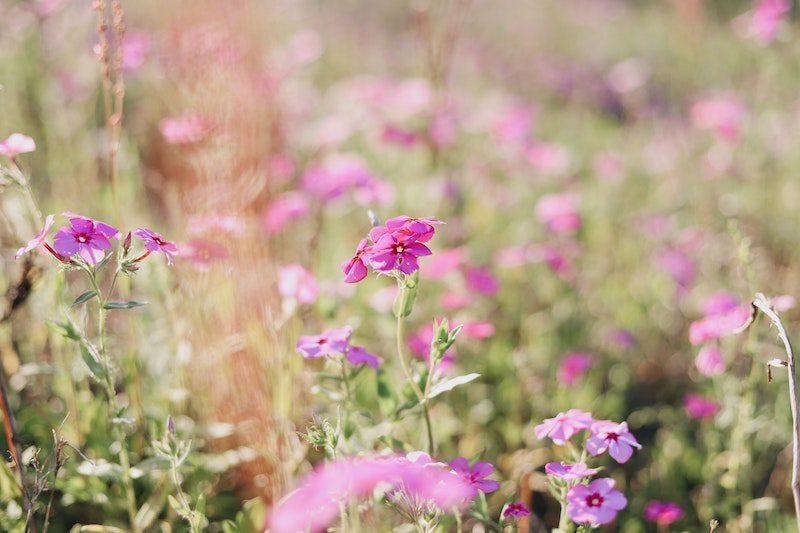 Head Out on a Hike
Check out our many trails then lace up your boots, pack for a day of traversing our spaces and get out and discover the wild side of North Lake Tahoe. There are varying levels of difficulty so check out trail maps and weather conditions before you set out. Also be sure to pack plenty of water!
Palisades Tahoe Trails
Known as "The Spring Skiing Capital®," Palisades Tahoe maximizes the spring season with a multitude of activities. We recommend taking a cable car up to High Camp for an easy day hike surrounded by freshly bloomed wildflowers. This location offers six individual trails that all vary from 1-4 miles. The wildflowers in this area include blue gentians and white thimble berries.
This slightly strenuous climb isn't for the faint of heart, but well worth the heart pumping 6-mile uphill trek. Along your way to the top, you'll be treated to many natural splendors including a stellar view and smatterings of unbelievably unique wildflower patches. The wildflowers on this hike include red alpine paintbrush, white-purple lupine and pink fireweed blooming along the trail and spread across the peak.
Another local favorite is Page Meadows, which can be accessed from 64 acres in Tahoe City. Our recommendation? Take the TART bus to the transit center and hike from there – it's an easy way for you to kick back and relax while also helping out local traffic.
If you're looking for something slightly more challenging, Marlette Lake Trail is a moderate 5-mile uphill hike that ends at Marlette Lake Dam. The gorgeous wildflowers along this trek include pink bog mallow, pink yarrow and various lavender flowers. This trail gives hikers the opportunity to take in all the wonderful smells of fragrant wildflowers and enjoy a killer view of Marlette Lake at the top.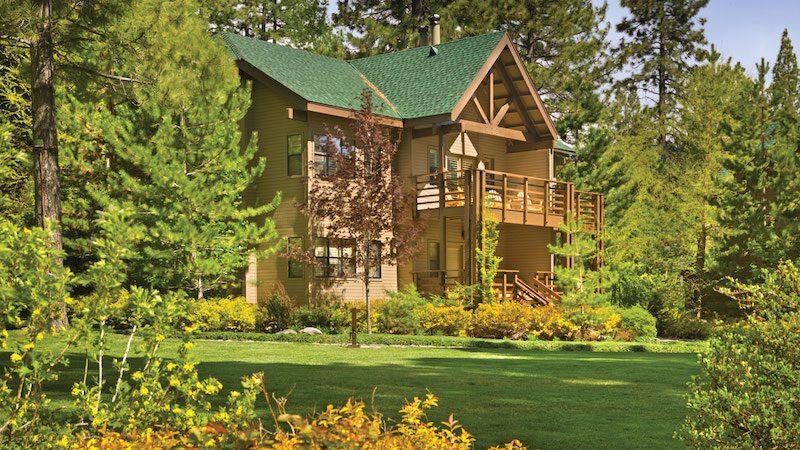 If you want to turn your brush with wildflowers into a longer stay and enjoy some of our other seasonal activities, then consider one of our great North Lake Tahoe lodging properties. We have a wide selection of accommodations from romantic to family-oriented and able to fit any budget. Our recommendation is to visit midweek – a time when there are more deals and less crowds.