Dreaming of a Lake Tahoe Wedding?
Whether the plan is for a small romantic elopement for two or a large and memorable destination wedding with friends and family, North Lake Tahoe's setting and services are unequaled. From a picturesque waterfront wedding to a private chartered sailboat in the middle of Lake Tahoe to a snowy ceremony followed by skiing or snowboarding down the aisle, our North Lake Tahoe wedding professionals are here to help make every wedding safe, memorable and easy to plan. To get started planning, please reach out to the North Lake Tahoe Sales Team to discuss current protocols and respective state regulations, including any capacity limits being imposed.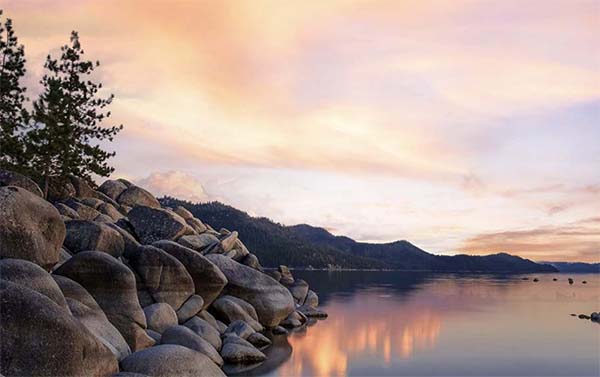 Know Before You Go California & Nevada
· Keep it small and be flexible.
· Food & Beverage vendors are pivoting to accommodate a safe and healthy environment.
· Expect less or no buffet options.
· Expect reduced menu options.
· Expect table decor and shareable food items to be removed or replaced with single use.
· Guests should bring a mask or hosts should provide masks to their group.
· Hand sanitizer stations are highly recommended.
· Outdoor venues are plentiful in North Lake Tahoe – take advantage of the unique and safe options available.
Know Before You Go Guide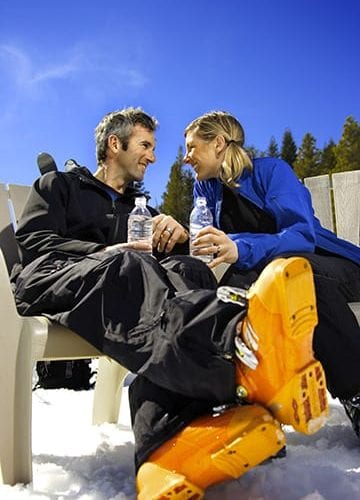 Honeymoon in Tahoe
Now that the wedding is over it's time for the honeymoon! North Lake Tahoe is the perfect location for a memorable getaway. After all, what is more romantic than having the shimmering beauty of Lake Tahoe serve as a scenic backdrop for some quality alone time? Imagine your first night watching one of Lake Tahoe's signature sunsets turn the sky into a lovely pink and purple mosaic as you toast to your future.
North Lake Tahoe has romantic lodging throughout the region. Whether you want an active winter honeymoon filled with snowshoeing and skiing or a relaxing summer vacation filled with lazy days on the beach and spa appointments for two, Lake Tahoe has a cozy basecamp for you with everything from budget cabins to luxury hotel rooms.