North Lake Tahoe is a place where anyone can find adventure. Whether you're a seasoned athlete or a novice explorer, a mountaineer or musician, you get around on two legs or two wheels— we've got something for you. Despite your age, skill level, ability, identification, or interest, the adventure and personal fulfillment gained in North Lake Tahoe is truly limitless.
We're proud to host the No Barriers Summit at Resort at Squaw Creek, June 13–15—three days of adaptive activities, inspirational speakers, live music and a celebration of all walks of life. Let's face it— this race ain't easy—but challenge breeds perseverance, and perseverance breeds strength, and strength breeds power. What is your power, and where do you channel it?
We're stoked about the many ways people can have life-affirming, inspirational experiences in our mountain playground. Here are 10 limitless activities in North Lake Tahoe!
Break A Sweat With Adaptive Summer Sports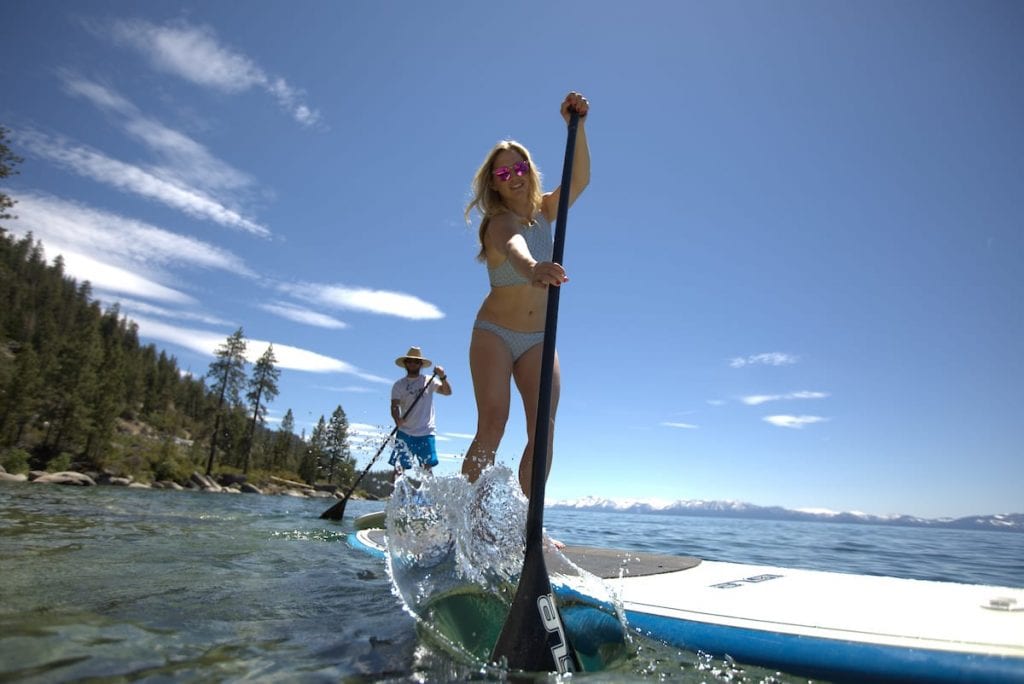 North Lake Tahoe offers plenty of opportunities to engage in human-powered sports—to everyone. Photo courtesy of Ryan Salm Photography.
North Lake Tahoe is a mecca for dual sport days! Ski, hike or climb a mountain in the morning; and in the afternoon, enjoy a round of golf, kayak or bike excursion.
These human-powered sports can be made accessible to athletes of all ability levels. At Achieve Tahoe, adventurers can engage in an array of adaptive sports programs aimed at adults and children with disabilities. Waterskiing, paddleboarding and sailing—among other sports—are within reach of anyone, making summer sports a truly limitless experience.
Experience The Beauty Of The Galaxy From Land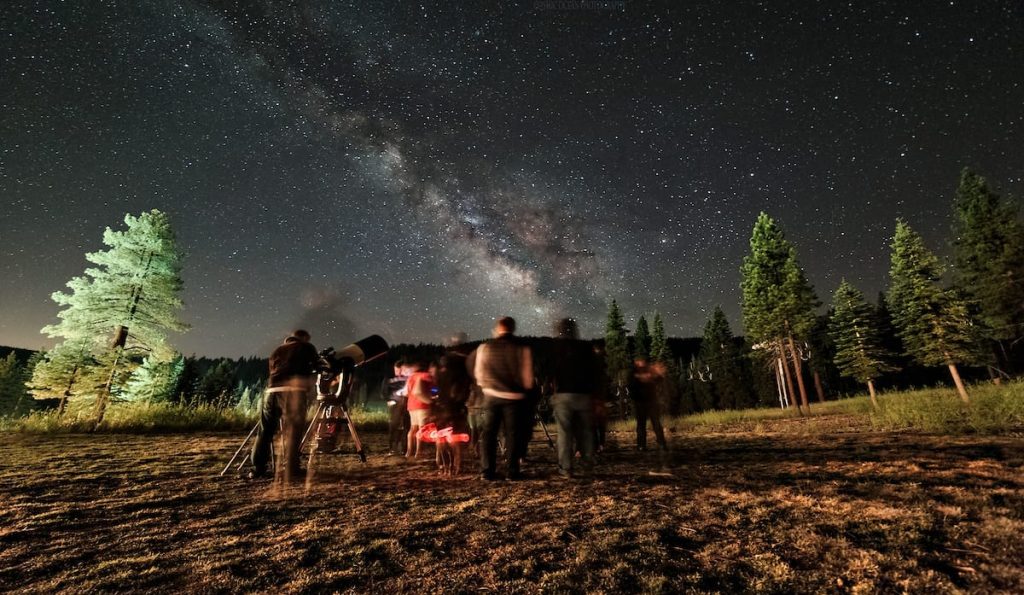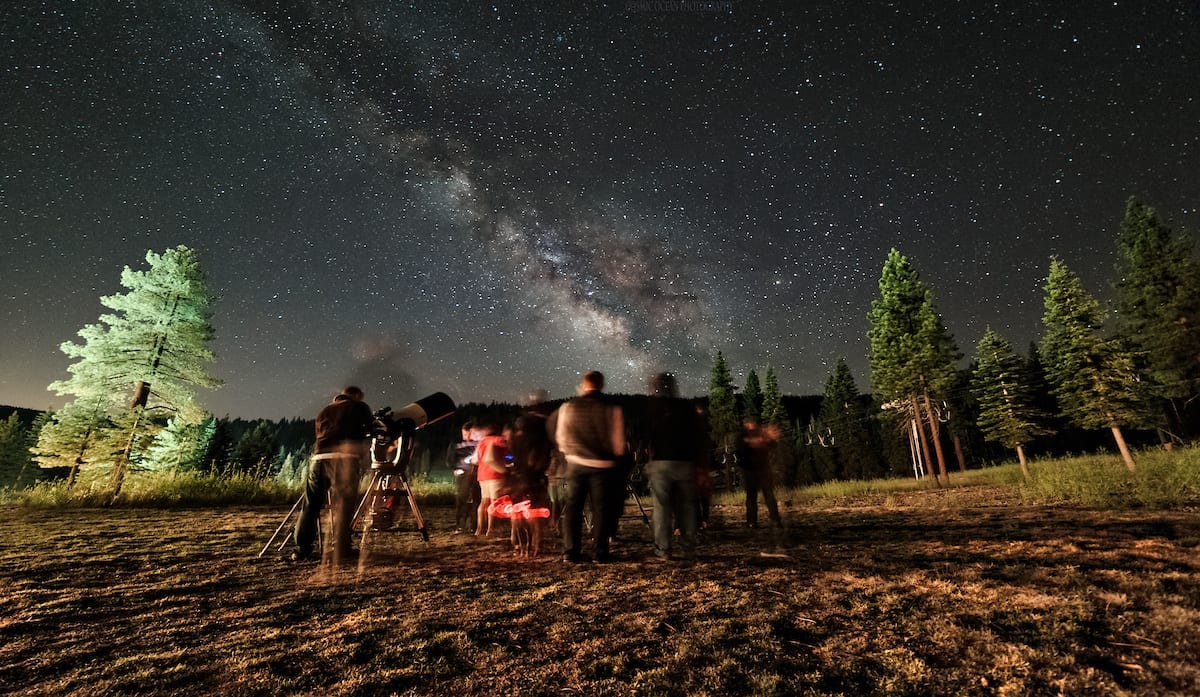 Capture the breathtaking splendor of the universe with Tahoe Star Tours. Photo courtesy of the Ritz-Carlton Lake Tahoe.
Ready to explore the final frontier? In North Lake Tahoe, you can see the galaxy (without the spaceship or dehydrated space food). No hostile alien species, here! Just a good ol' galactic tour with one of our expert earthlings.
With Tahoe Star Tours, visitors can join a guided experience through space, with poets Ryan and Tony Berendsen. You'll spot constellations and cosmic formations through the lens of a high-powered Celestron telescope while enjoying a comfortable seat, blankets, fire pits, s'mores and community. At 6,200 feet in the High Sierra, you can imagine how many star beauties come into view! The only limitation you'll face here is staying up past your bedtime. Tours begin when the sun goes down!
You, Too, Can Move Mountains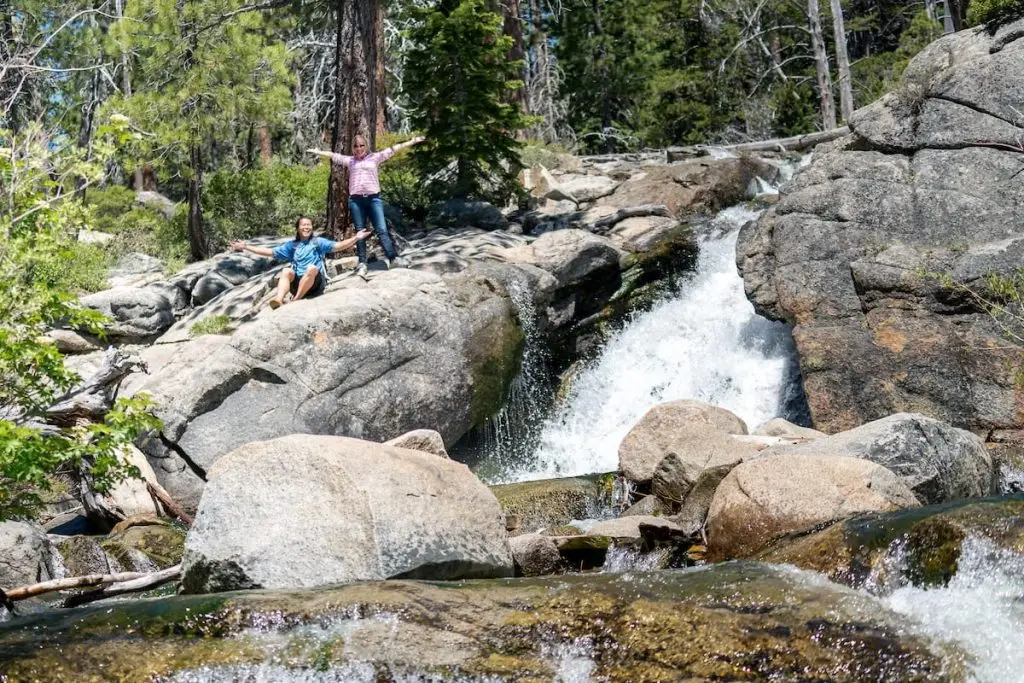 Overcome mental and physical hurdles with workshops helmed by one of Tahoe's finest confidence coaches. Photo courtesy of Chris Bartkowski.
We all face obstacles in our lives that can feel insurmountable, but Charlie White, the founder, and president of Move Mountains, believes you can overcome anything. Combining a love for the outdoors with a background in education and psychology, Charlie's guided excursions help teams and individuals find empowerment within themselves. He provides tools to overcome limiting mindsets and push further than possible.
Move Mountains takes guests on outdoor adventures, interactive challenges, and portable escape rooms, encouraging problem-solving skills, teamwork and empathy.
Hey Kids: This Obstacle Race Is Just For You!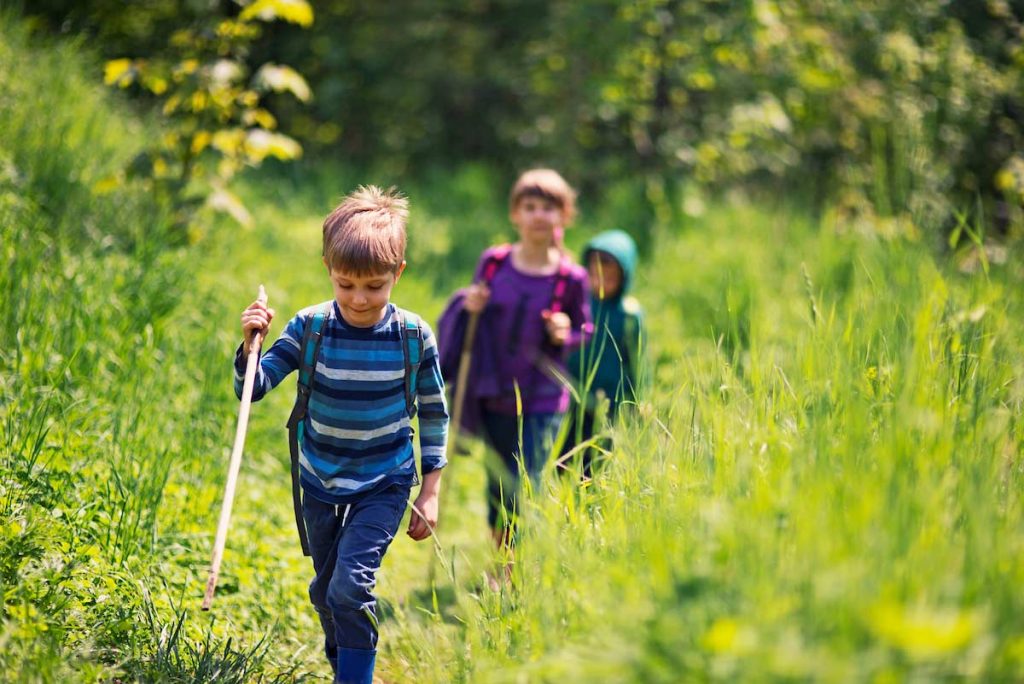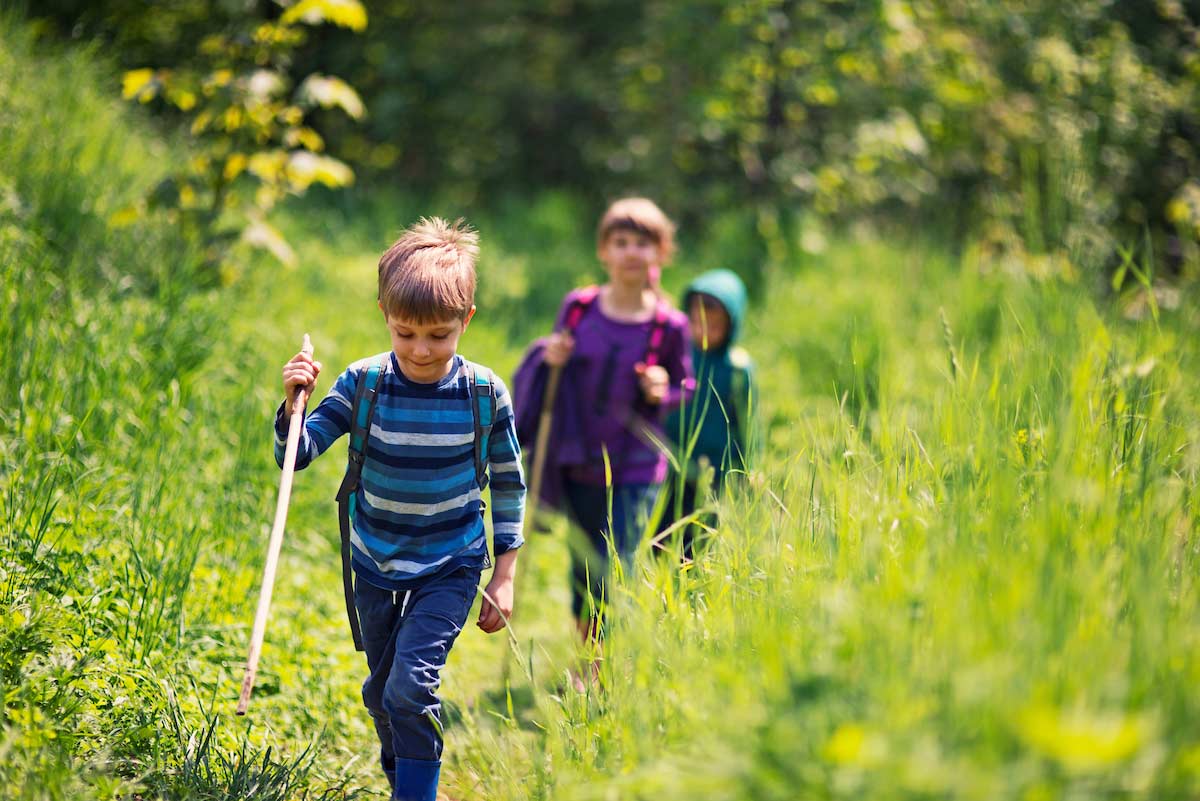 The kids in your life will have a blast as they socialize, chow down on pizza and work together to get through obstacle races at Kids Adventure Games. Photo courtesy of the Resort at Squaw Creek.
Biking, hiking, zip-lining, slip-sliding, cargo-netting and so much more—Kids Adventure Games, June 28-30 at Northstar California, has it all.
Children ages 6-14 can participate in multi-activity obstacle courses while learning about sportsmanship, team spirit, environmental stewardship, patience and motivating others. Each adventure game comes with the chance to win prizes, official athlete t-shirts, gold medals, swag bags, and an after-game pizza party.
Experience Tahoe's Open Waters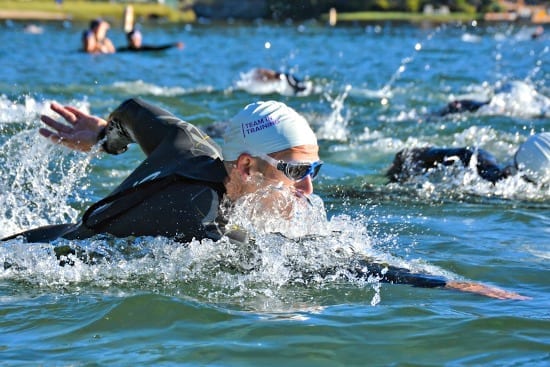 Take a dip into Tahoe's sapphire waters and get a hang of swimming at one of Boost Swimming's clinics this summer. Photo courtesy of Tahoe's Big Blue Adventure.
Get your wetsuits, swim caps and a couple of fresh towels—and get ready to improve your swimming technique with Boost Swimming open water swimming clinics.
Hosted at various locations and dates throughout North Lake Tahoe, open water clinics help experienced and novice swimmers improve their technique. Clinics are fun and motivational as they extend human ability, and grow the confidence and skill of navigating "Big Blue."
Grab A View From 8,200 Feet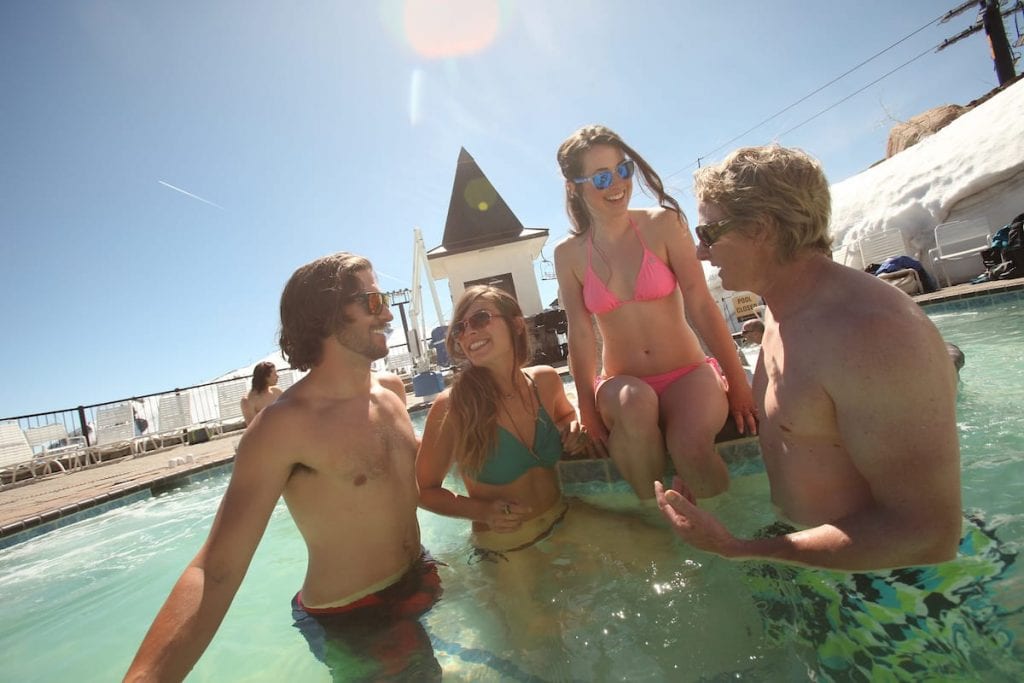 Is there anything quite like hot-tubbing from thousands of feet above Sea Level? Probably not. Photo courtesy of  Squaw Valley.
Ever dreamed of seeing life from a bird's eye view? Before you strap on your climbing gear, consider an easier way. Take Squaw Valley's aerial tram from the Village to High Camp.
The High Camp experience is one of the most stunning and accessible ways to get on top of a mountain, despite age or ability. Throughout spring and early summer, visitors can relax in heated pools and hot tubs surrounded by the beautiful snow-capped Sierra Nevada. Visit the Olympic Museum, hike, play lawn games, take part in some geocaching, grab a bite, or breathe in mountain air from the panoramic observation deck.
Limit Your Carbon Footprint. Overcome Overtourism.
Rest easy knowing your trip to North Lake Tahoe is an eco-friendly one. Many of the region's lodges and ski resorts have committed to lessening the region's carbon footprint, from major partnerships with new energy systems, to eliminating plastic waste.
Visitors can breathe deeply knowing our pedestrian paths outnumber our roads, and our 12 mountain communities can be accessed without a car. Take advantage of the region's public transportation options like TART, or cruise along the new SR-28 Shared Use Route. The pedestrian path connects Incline Village to Sand Harbor along 11 miles of undeveloped shoreline, making it easy for visitors to ditch the car and walk to the beach. Keep the region green by picking up trash, recycling and choosing a human-powered sport over a motor-powered experience.
Be the Guy on the Clif Bar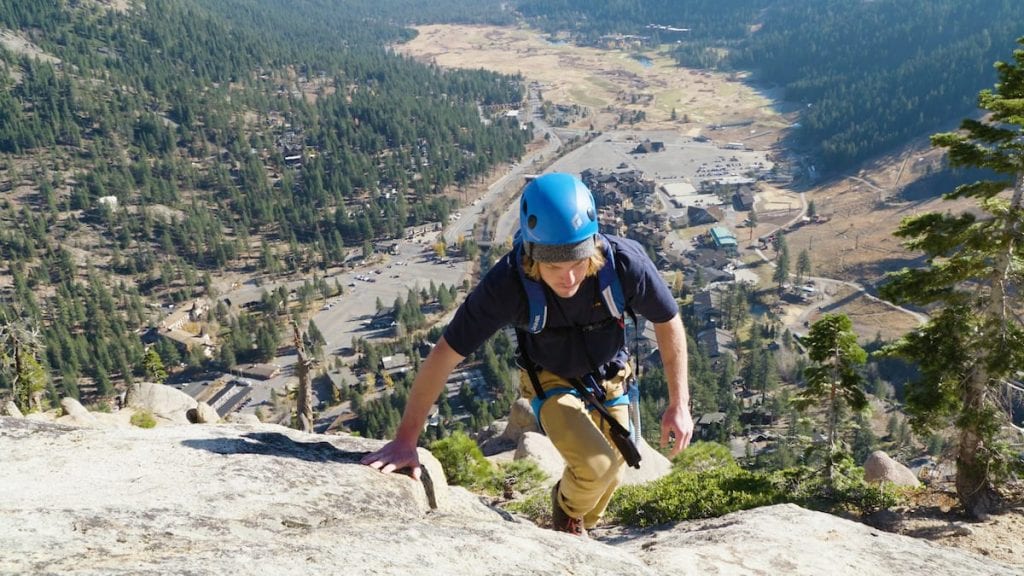 When you're done moving mountains, why not climb one? At the Via Ferrata, your mountain-scaling fantasies can become a reality. Photo courtesy of Squaw Valley.
Are you ready to scale your first mountain and step onto the path of adventure? Before you grab your climatized tent and oxygen tank, check out North Lake Tahoe's new Via Ferrata at Squaw Valley. Operated by Alpenglow Expeditions, the Via Ferrata program allows climbers of any skill level to navigate the rock face of the Sierra Nevada along a protected climbing route that keeps climbers safely connected to the mountain at all times.
If bungees and carabiners aren't what you had in mind, hit the Flume Trail via the Tunnel Creek Cafe. This relatively easy hike is the quickest and most gradual way to catch breathtaking views of the lake. While you're at it, make your way to Monkey Rock—a hidden, ape-shaped natural landmark with a sweet view. Remember to bring plenty of water, snacks and a buddy!
Learn To Cook—Mountain Style!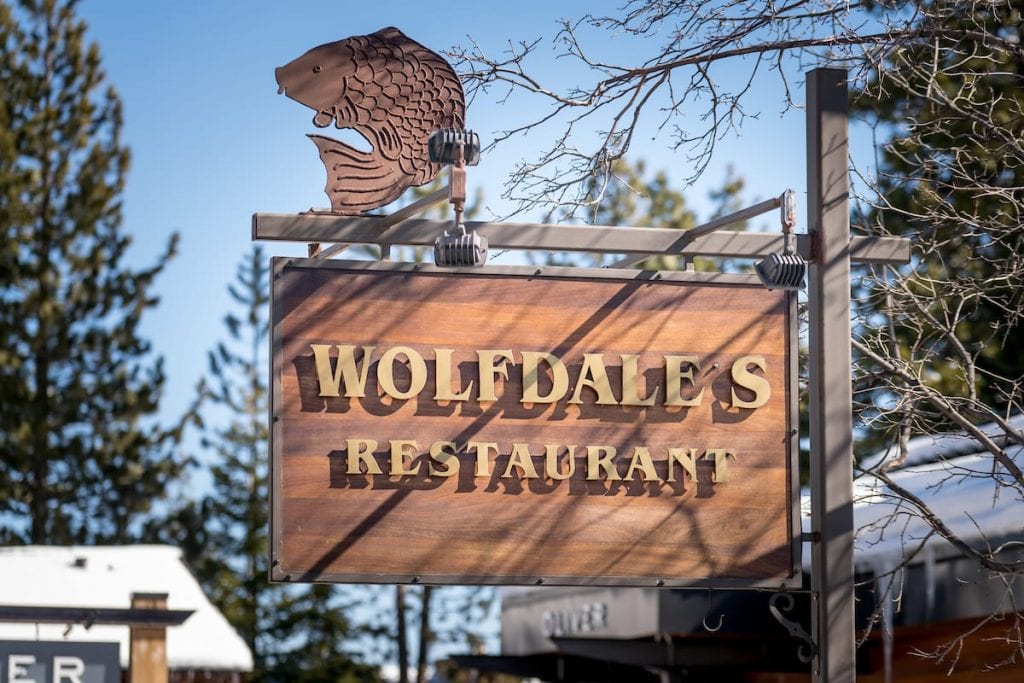 Put on your chef hat and get ready to cook your way to culinary fame—or at least a nice meal that's sure to impress your friends and family.
You once burnt a bowl of Cheerios? Not the cookin' type? You're more of a Sunbasket kind of chef? You're in the right place. Chef Douglass Dale of Wolfdale's Cuisine Unique debuts his annual Farmers Market Cooking Classes! You and an intimate group will head to the Tahoe City Farmers Market to choose the freshest, most delicious, seasonal produce. Pick your peck of pickled peppers, then walk back to the restaurant to learn how to prepare a multi-course meal with a classically trained chef.
The Lake Is Your Stage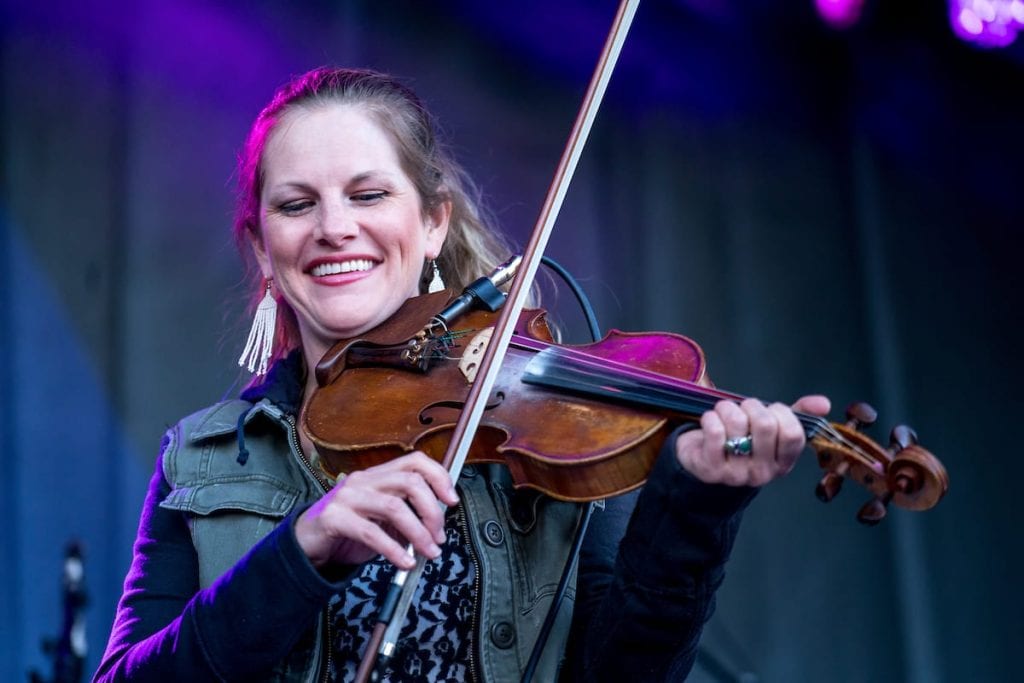 Is all the world a truly a stage? We'll leave that pondering to Shakespearian scholars. We're perfectly satisfied to see Tahoe talent use our mountain playground as a stage of their own. Photo courtesy of Chris Bartkowski.
If you're a fan of sweet, summer guitar and funky beats, kick up some sand at this year's Summerlong Music events. North Lake Tahoe hosts a variety of live performances across multiple venues, from lakeside to mountain top. Parents, bring the kids; kids, bring the parents! It's a hip-shakin' good time for all ages. Catch local singer-songwriter (and Lake Tahoe Luminary) Jenni Charles and the Deadwinter Carpenters, Aug 26 at Common's Beach.
Are you ready to start your Limitless Lake Tahoe adventure? Why wait? Book your stay today.